We went to Eden from Merimbula and spent more than 3 hours exploring the Eden Killer Whale Museum. The museum was originally built to house the skeleton of the orca "Old Tom" and tell its story. The local historical society is based at the museum, where it displays and houses between five and ten thousand items, focusing on the Australian whaling industry, general maritime and fishing artefacts, the timber industry, and local social history
Museum (photo from Wikipedia website):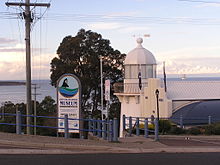 Old Tom (c. 1895 – 17 September 1930) was the name given to an orca by whalers. It was thought to be the leader of a pod of killer whales who helped the whalers by herding baleen whales into Twofold Bay. The killer whales would help kill the whales; in return, the whalers allowed the killer whales to eat the tongues and the lips of the baleen whales, an agreement known as the Law of the Tongue. Luckily for whales (not for orcas), whaling was abandoned in 1930s.
Another photo from Wikipedia website: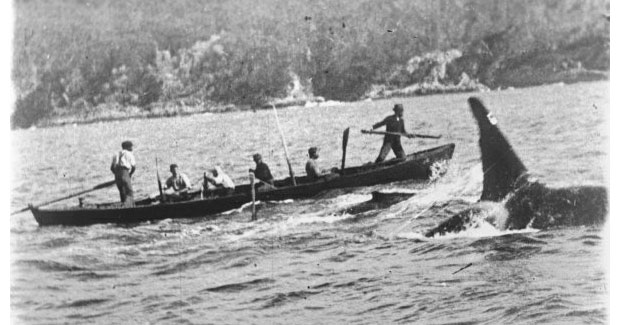 Old Tom's bones: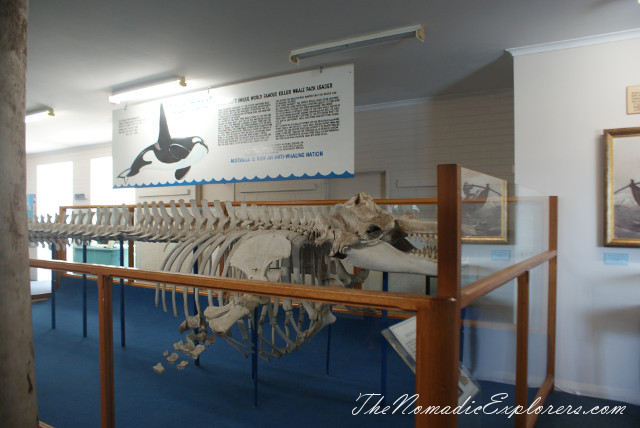 Once again, the museum is very interesting and worth to visit it!

As a dinner we tried "fish&chips", as we read a lot about it in the books. It is just fish and chips, nothing else :)))))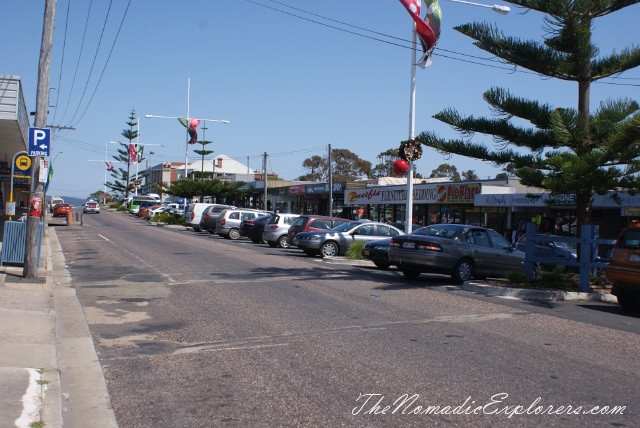 We really enjoined being there - it is nice quiet small town.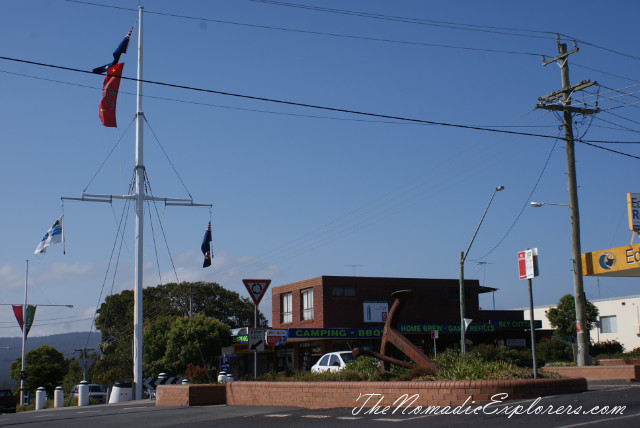 Lastly, we went to the Twofold Bay Lookout. In winter you can spot whales from that place, but is was summer all that we could see was that small red ship.