If you love bushwalking and wildlife then the "Prom", is the place to go.
Wilsons Promontory National Park or the 'Prom' as the locals call it, is the southernmost tip of the Australian mainland. It is a three hour drive from Melbourne and Victoria's oldest, and number one National Park. The park covers over 50,000 hectares and includes pristine beaches, rain forests, huge granite mountains and rugged offshore islands. There a numerous walking tracks, which take anywhere from a short walk to a 4 -5 day hike.
As the Prom is located not far away from Melbourne, we've never visited it. Yes, we were everywhere except this park :)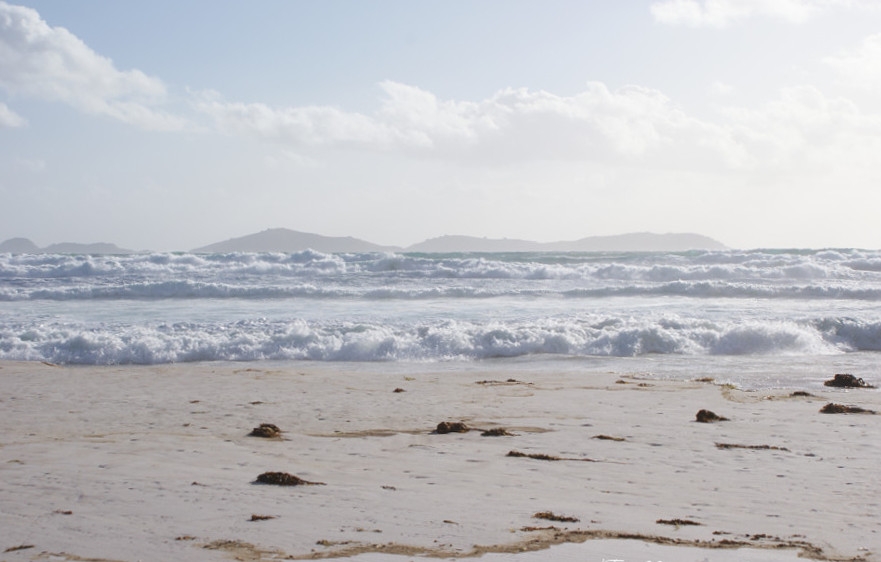 Actually, one of the reasons why we hadn't stayed there was that it is one of Victoria's most-loved places. It's popularity means that the on-site accommodation in summer school holidays is allocated yearly by ballot. In January all 484 campsites, cabins, group lodges and wilderness retreats at Tidal River are full to the gunwales, allowing for a maximum of 4000 overnight guests. The Prom receives around 400,000 visit each year!
Personally, we prefer quiet camping places, so our plan for the first visit of the Prom was quite simple: spend as much time as we can and then camp somewhere near Foster, small town located nearby.
We started our trip on 30/12, just two days before the New Year. Pleasant drive via A440 (South Gippsland Highway), quick stop for coffee in Foster, and finally, Wilsons Promontory, here we come!
If you look at the map you will find that there is only one (!) road in the park, which ends at Tidal River. Tidal River is the biggest camping area in Wilsons Promontory with a local store and a Visitor Centre.
Tidal River is the busiest camping area that we've ever seen. Too many people, lots of tents and cars. Sorry, no photos. I could not imagine myself camping here for 3-4 days, so I was happy that we will spend a night somewhere NOT here.
On the other hand, the park is a a heaven for those who love bushwalking, as everyone can find a walk for himself.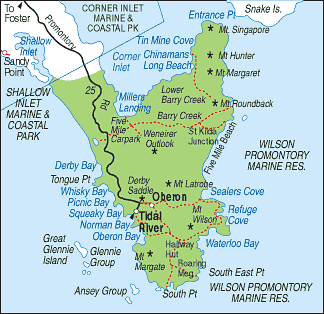 After our arrival we went to the Visitor Centre to get some recommendations about walks. It seems to me that the lady there was too tired answering the similar tourists questions, so we didn't get a lot of useful information from her.
Firstly, we took a shuttle to the Telegraph Station and went to the summit of the Mount Oberon. They say that during a school holiday you are not allowed to drive to Telegraph Station carpark and have to take a shuttle. In fact there were lots of cars on a carpark, so next time we would probably will go there directly.
Starting from Telegraph Saddle car park, this walk follows the management vehicle track up Mount Oberon. Steps below the summit lead to postcard perfect, panoramic views over Tidal River, the coast and offshore islands.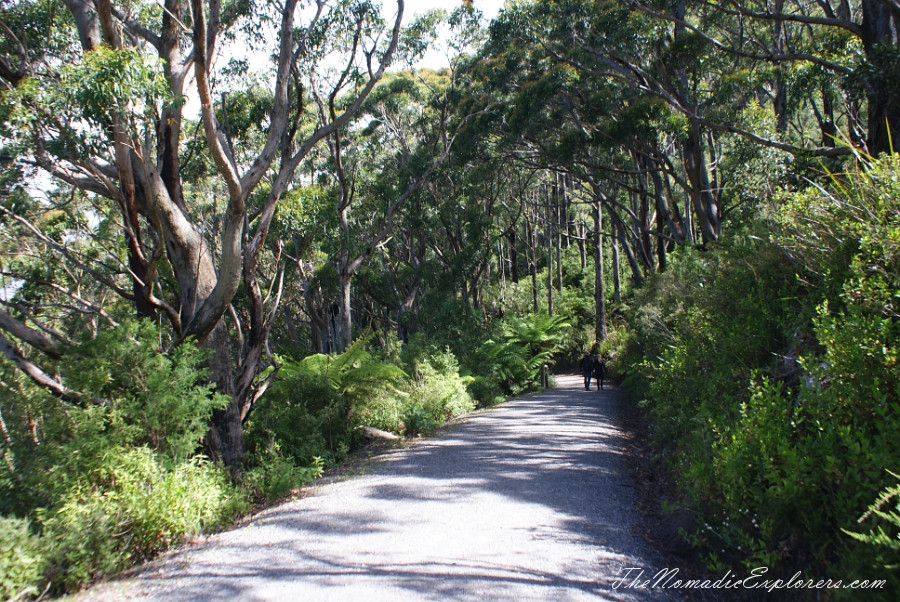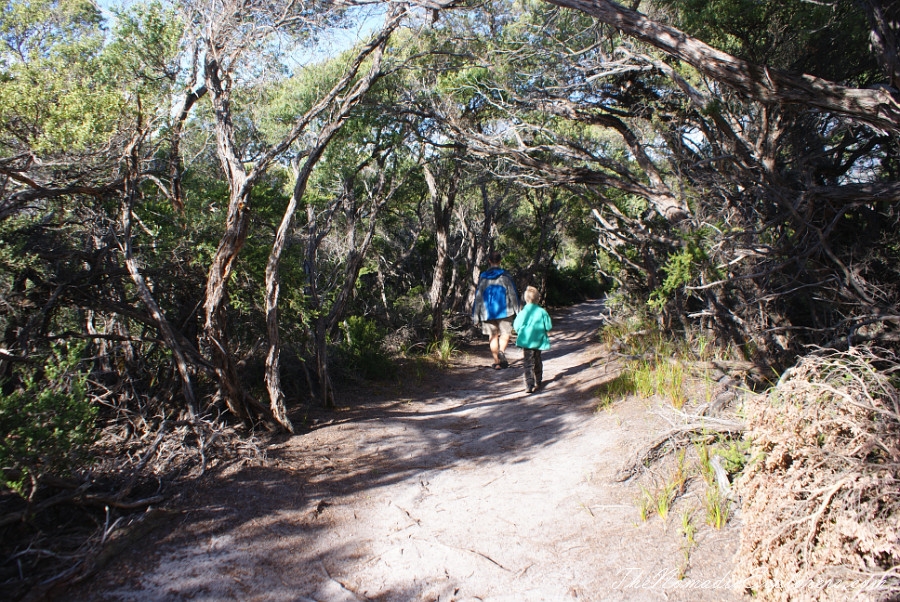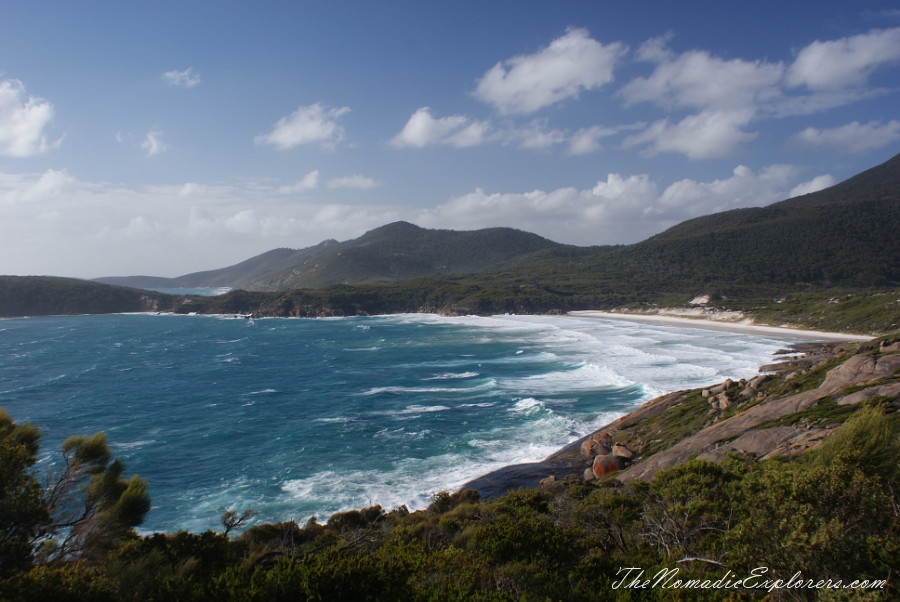 After this easy walk, we went back to the Tidal River campsite, and then went to the short walk to Pilar Point.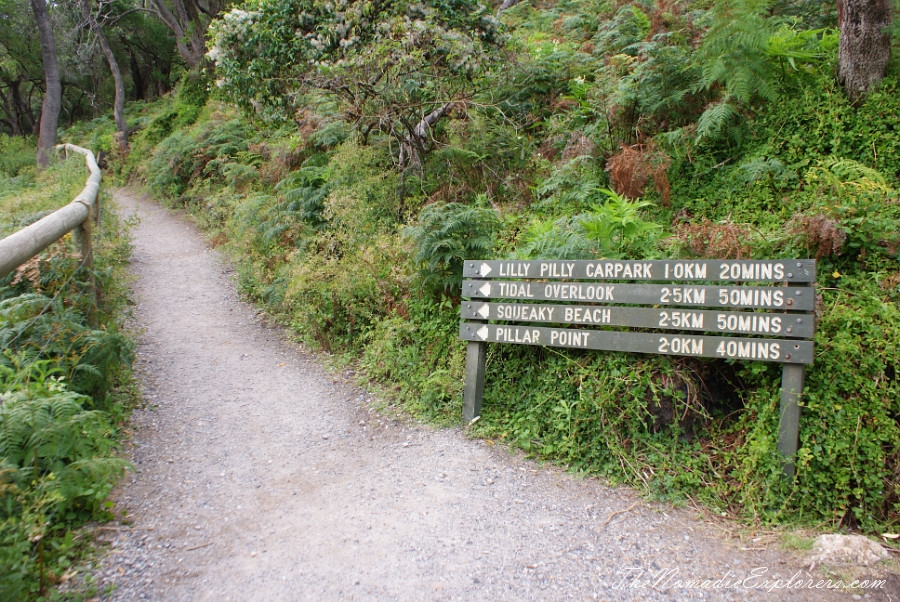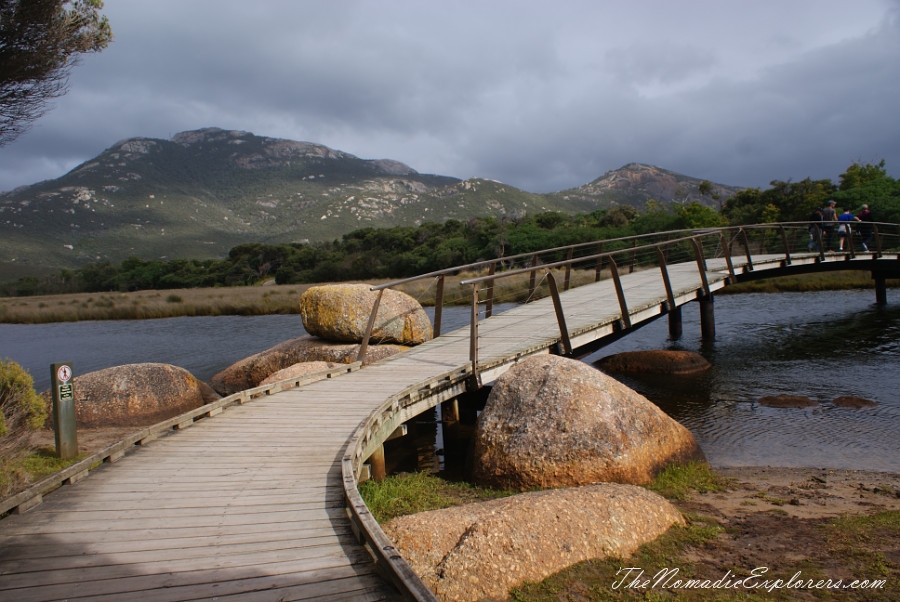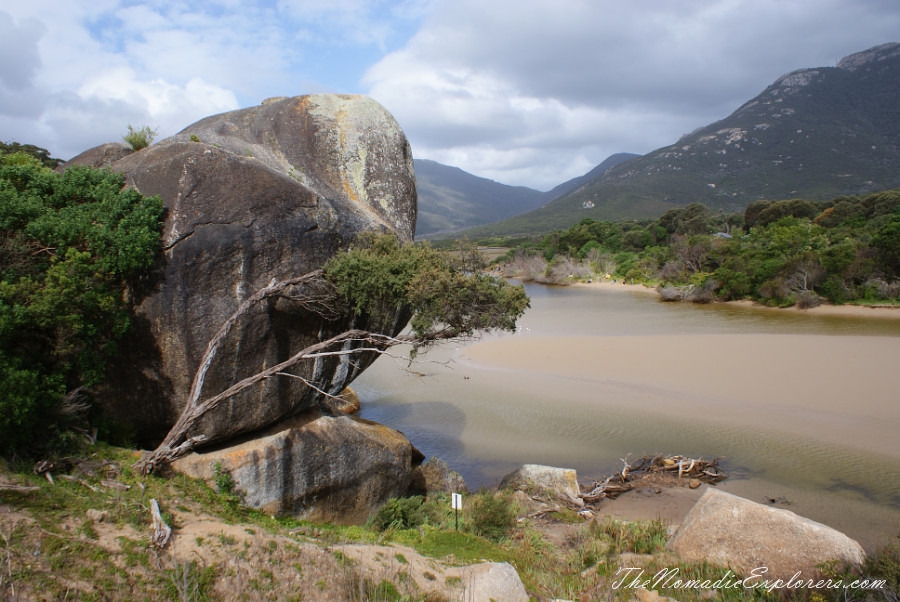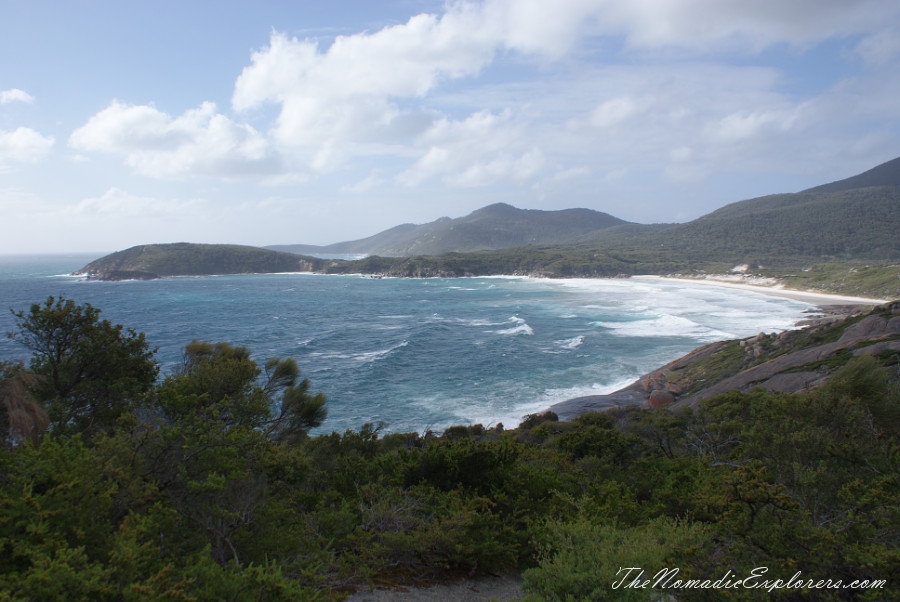 We met a wombat on our way!!!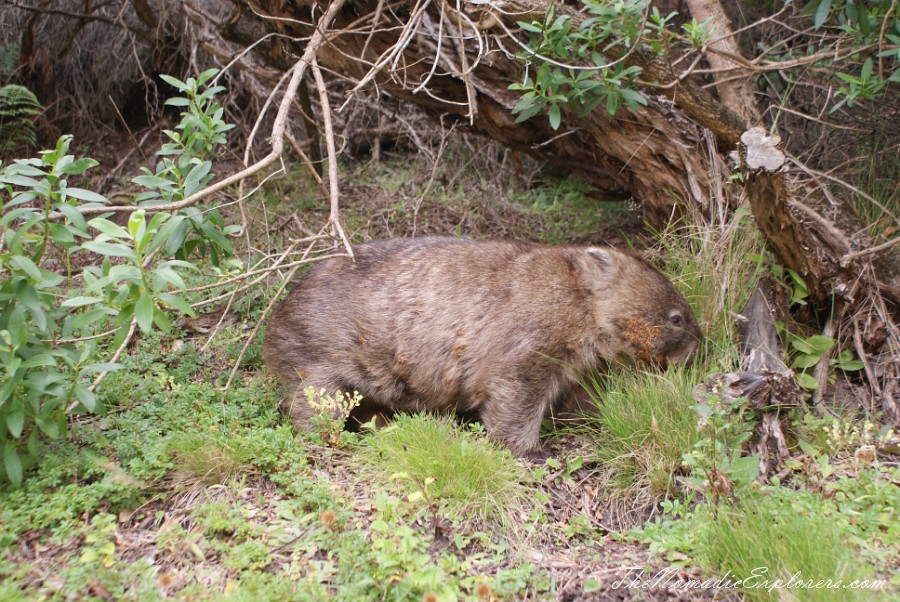 Again, it was an easy walk through the bush with some nice views at the end.
Pacific Seagull somewhere near the visitor centre carpark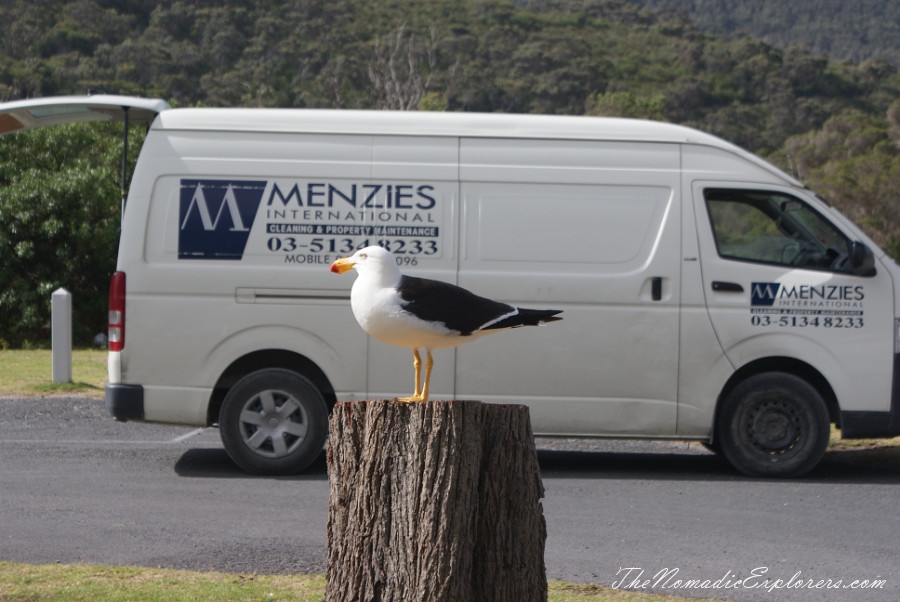 Next stop was at Squeaky Beach. Easy 200m walk from the carpark to the rocks on the beach, which reminded me our trip to Western Australia. You can google 'Denmark' to get what I am talking about.
Western Australia South Coast Trip Travel Notes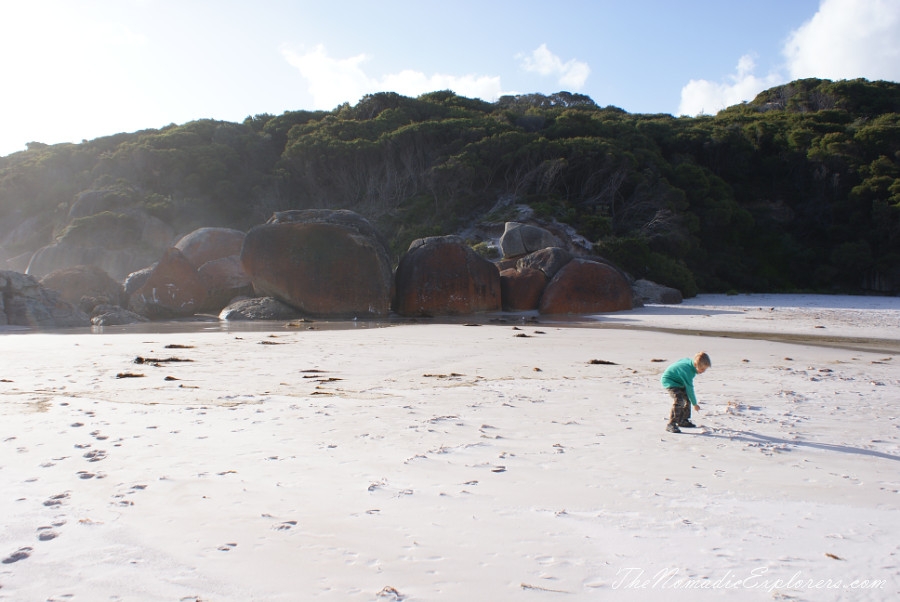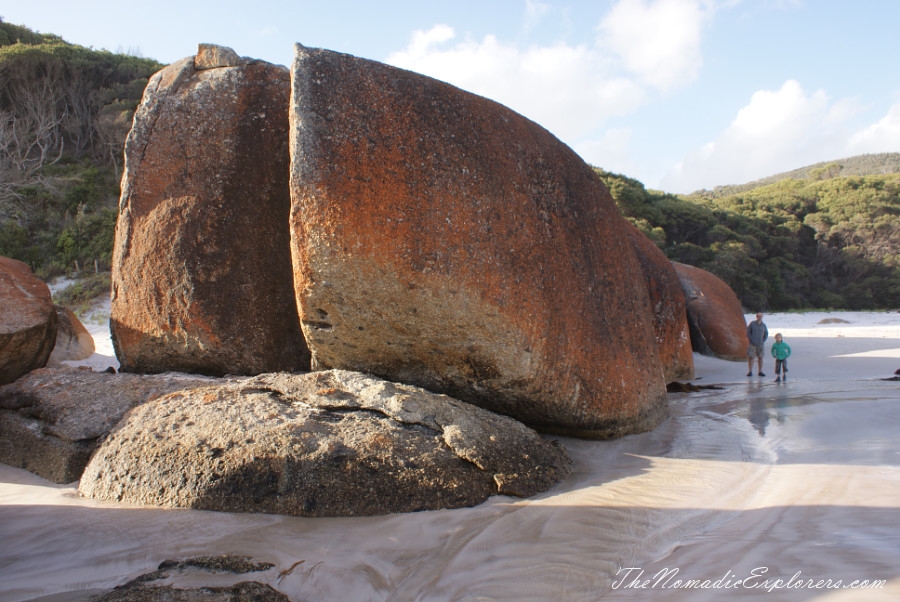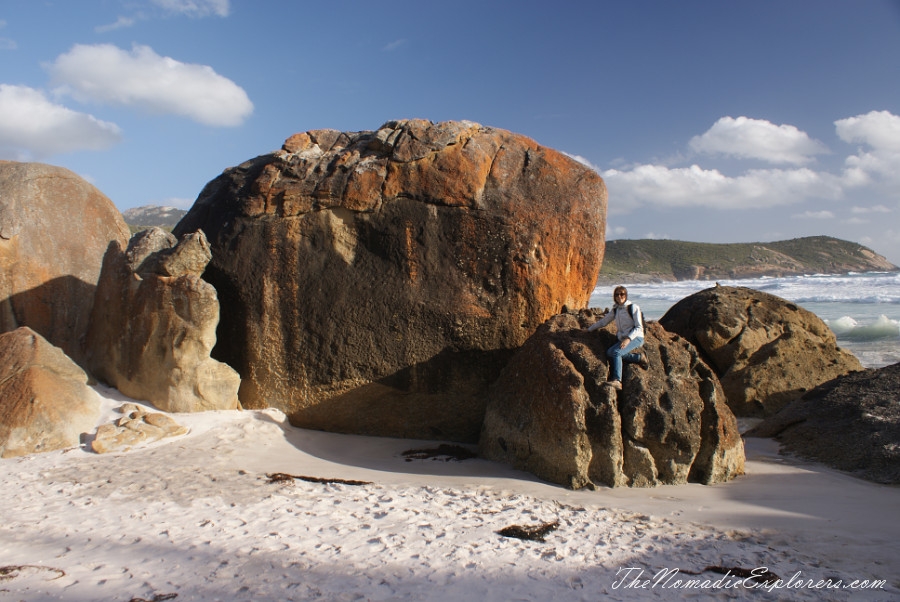 The beach is wonderful to walk along and rock formations at both ends of the beach offer a range of rock pools to explore.
Our time at Wilson's Promontory is over all too quickly and it was time to go back to Foster. It is easy to see why it captures the hearts of many holiday makers who return year after year to enjoy the areas delights.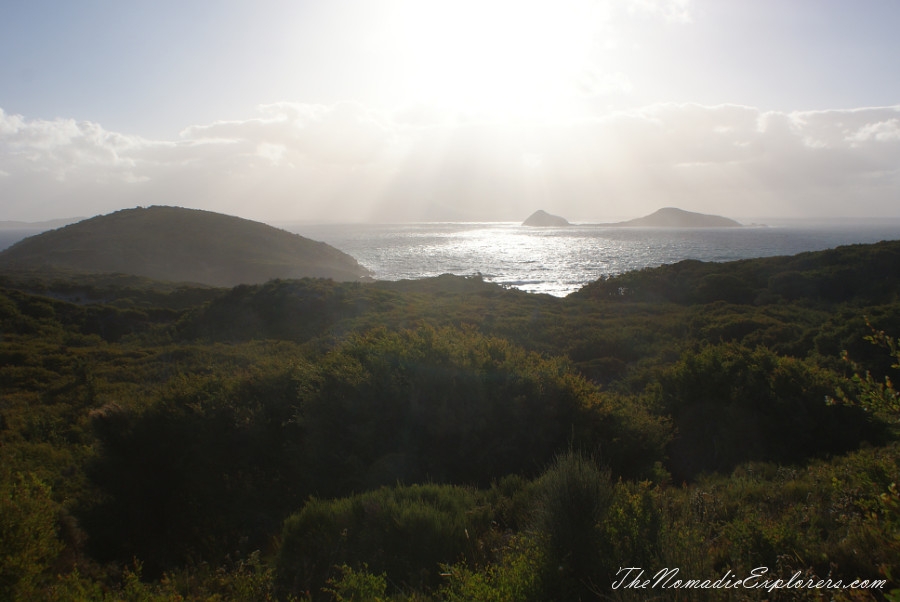 Looking forward to a return trip for longer in the future to explore not only south part of the park, but the nothern part as well! Not on a high season, of course :)