We went from Sydney to Blue Mountains National Park early in the morning next day. Leaping ahead, it should be noted that we were amazed with the beauty of the park, it's stunning views, waterfalls, walks, forests and caves.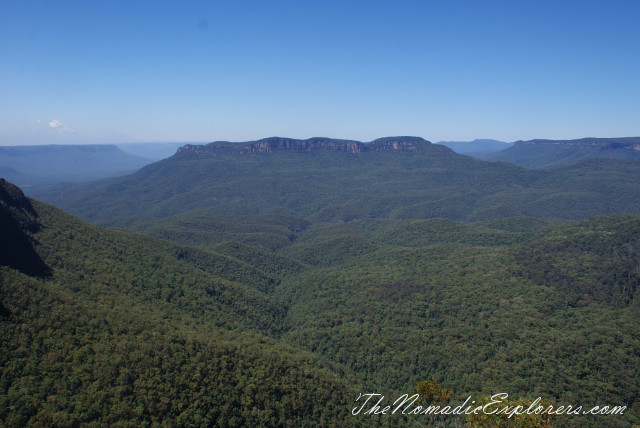 Blue Mountains National Park, one of the most well known parks in Australia, is part of the Greater Blue Mountains World Heritage Area; listed for its remarkable geographic, botanic and cultural values, including protecting sites of Aboriginal cultural significance. The views from the park's lookouts are magnificent; you'll look out over hazy blue forests, waterfalls and interesting rock formations. Echo Point at Katoomba is a popular spot, offering full views of the iconic Three Sisters.
For many years the colonial authorities had tried to cross the mountains several times, without success. By 1813 there was a long list of failed Blue Mountains explorers. Finally, in May 1813 Blaxland, Wentworth and Lawson have found a way to Western Tableland. You can get more details of this amazing story here.
Name 'Blue Mountains' is derived from the blue tinge the range takes on when viewed from a distance. The tinge is believed to be caused by mie scattering which occurs when incoming ultraviolet radiation is scattered by particles within the atmosphere creating a blue-greyish colour to any distant objects, including mountains and clouds. Volatile terpenoids emitted in large quantities by the abundant eucalyptus trees in the Blue Mountains may cause mie scattering and thus the blue haze for which the mountains were named.
We stayed at Echo Point Motor Inn in Katoomba for 2 nights. We have chosen it because of its proximity to Echo Point and were happy that we did that. Although we had to drive to Katoomba main street to have something for lunch, we did not spend a lot of time on driving to Scenic Railway and other walks in that area. 
We planned to see as much as we could, including Echo Point, Scenic Railway, waterfalls and Jenolan Caves (I'll write about them im my next post). 
Here you are: "Three Sisters" (Echo Point):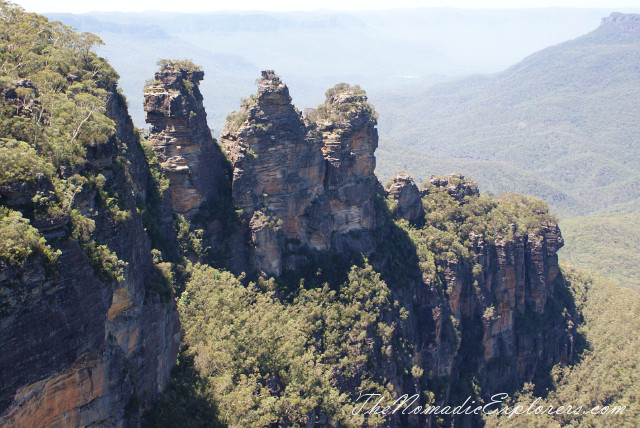 After that we went to Scenic World Blue Mountains Australia. The Scenic Railway is one of the steepest cable-driven funicular railway in the world, the steepest incline of 52 degrees contained within a total incline distance of 415 metres. It was originally constructed for a coal and oil shale mining operation in the Jamison Valley in the 1880s, in order to haul the coal and shale from the valley floor up to the escarpment above. From 1928 to 1945 it carried coal during the week and passengers at weekends. The coal mine was closed in 1945 after which it remained as a Tourist Attraction.
Scenic Skyway: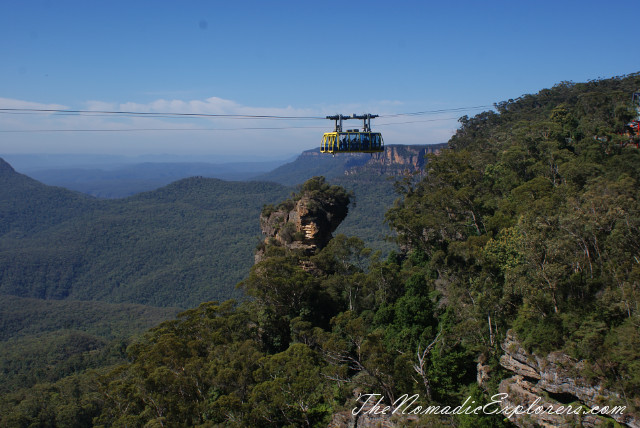 Scenic Railway: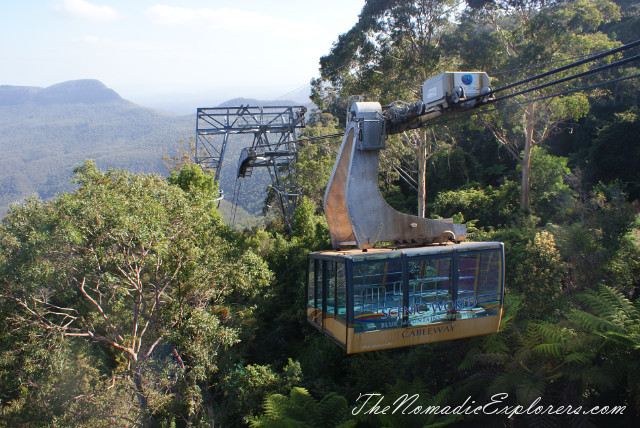 The view from Scenic Skyway to the waterfall: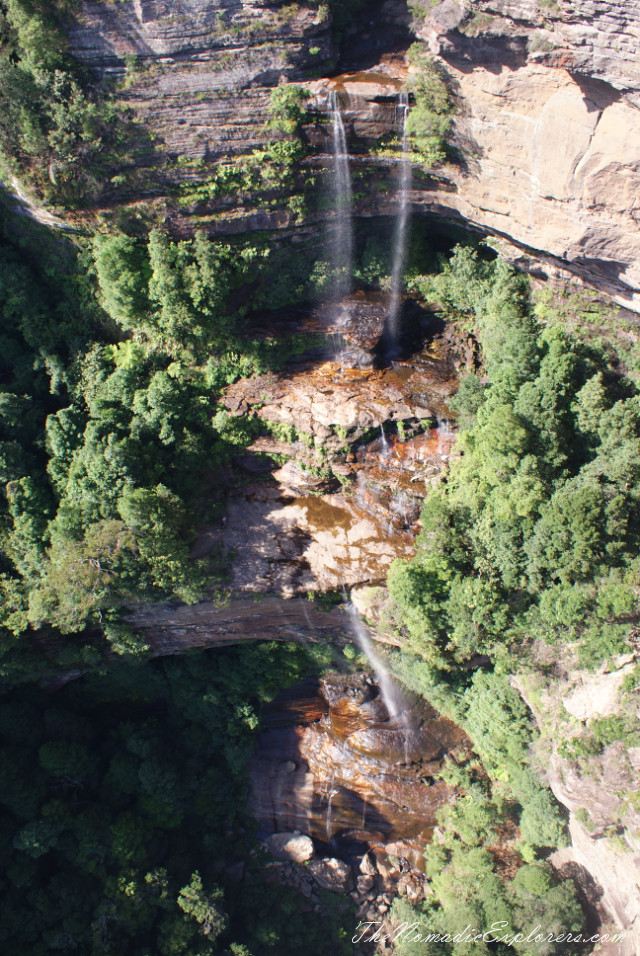 Rainforest (at the bottom of Scenic Railway):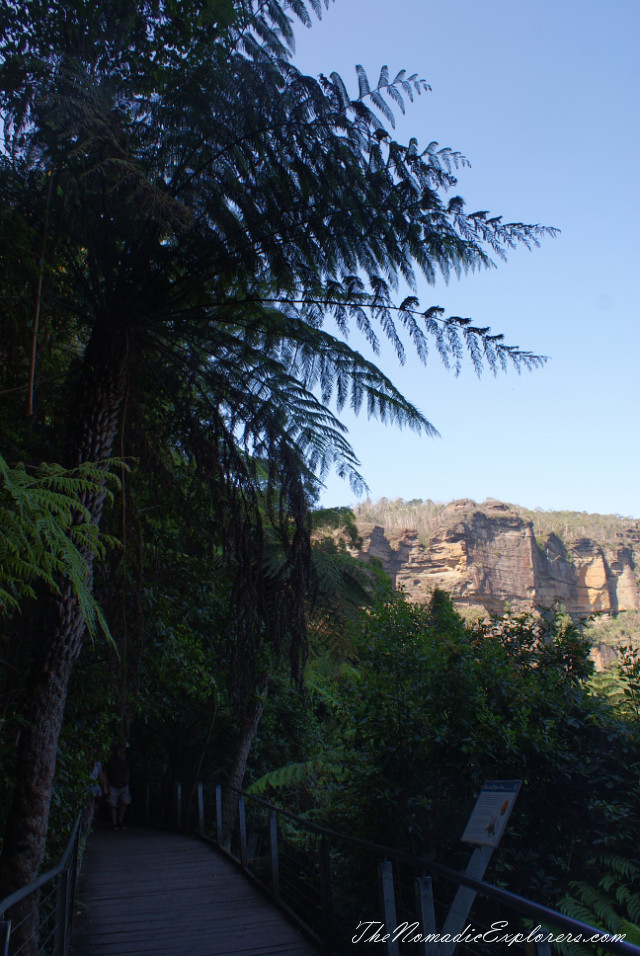 Please note that you actually can see waterfall from other points for free, you do not have to visit Scenic Railway at all.
***
Next day we went to Jenolan Caves, then went back to Katoomba. Here some photos which I made at different lookouts during the trip.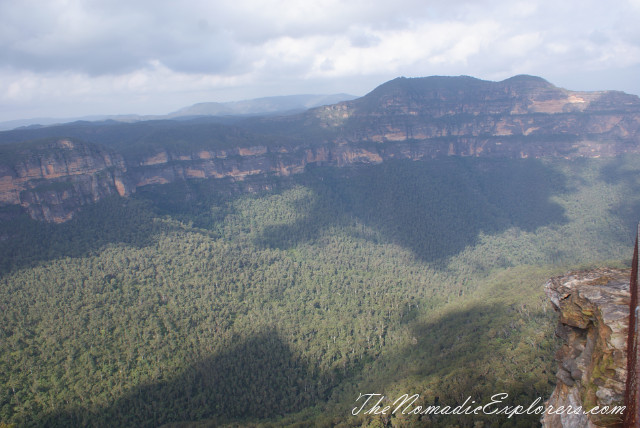 All the tracks around Scenic Lookout are very easy, so we went to the waterfall and then to the first rock of "Three sisters".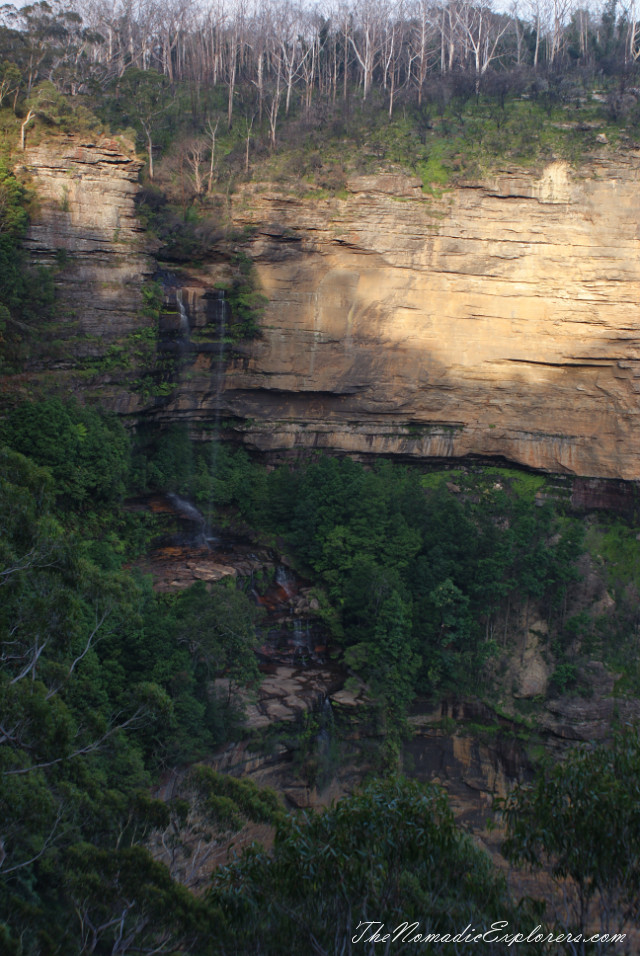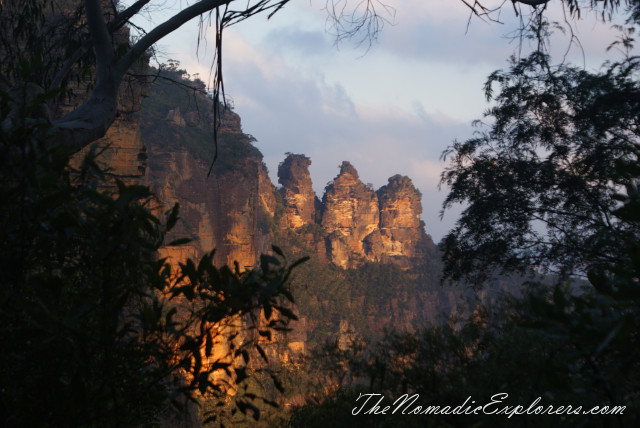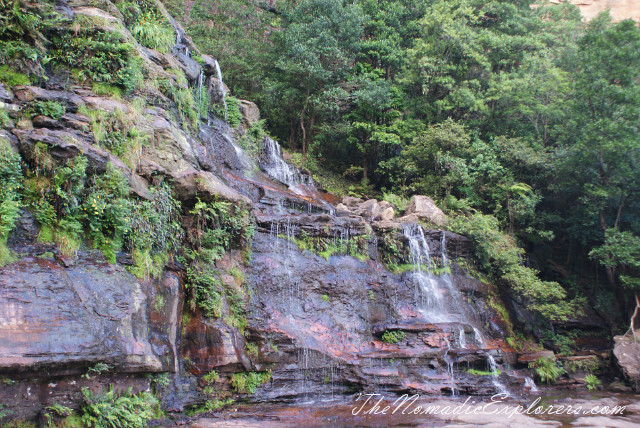 Like a witch: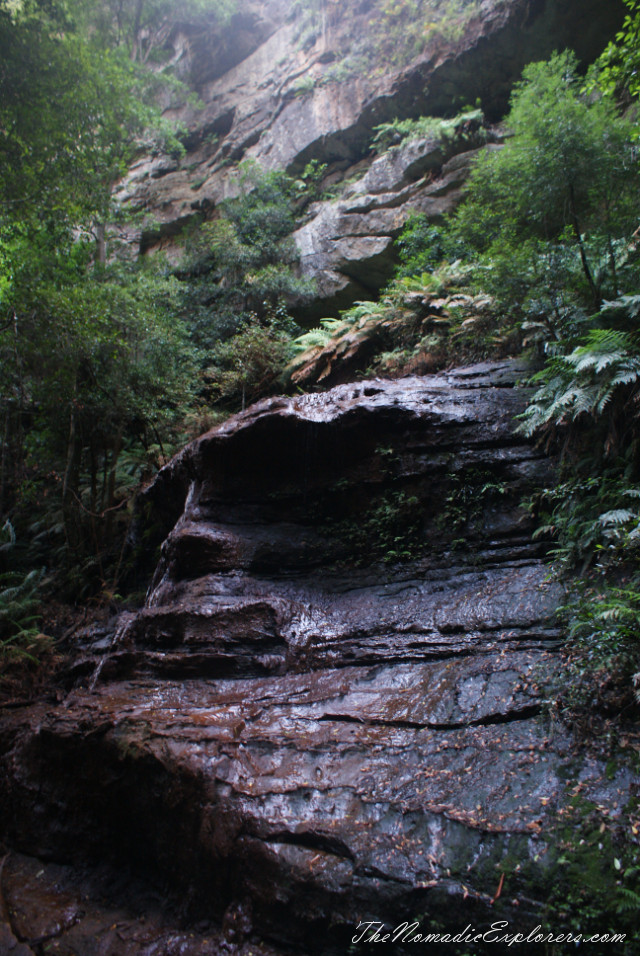 Stay tuned, we went to Jenolan Caves on that day, see our next post!