Imagine 38 kilometres of breathtaking coastal imagery. The Great Ocean Drive near Esperance, Western Australia is what dreams are made of. The circular loop captures some of Western Australia's most spectacular views. Separating each fascinating landmark are captivating views of the coastal scenery; where snow-white sand meets the sapphire blue body of the ocean. Although this road is much shorter that Great Ocean Road in Victoria, it has sheltered, pristine beaches with their crystal clear waters and snow-white sands, beautiful lookouts and lots of places to sit down and relax by doing nothing.
Sadly, we had only couple of hours to spend on the Great Ocean Drive. So plan ahead and book at least half of the day to explore this beautiful part of Western Australia.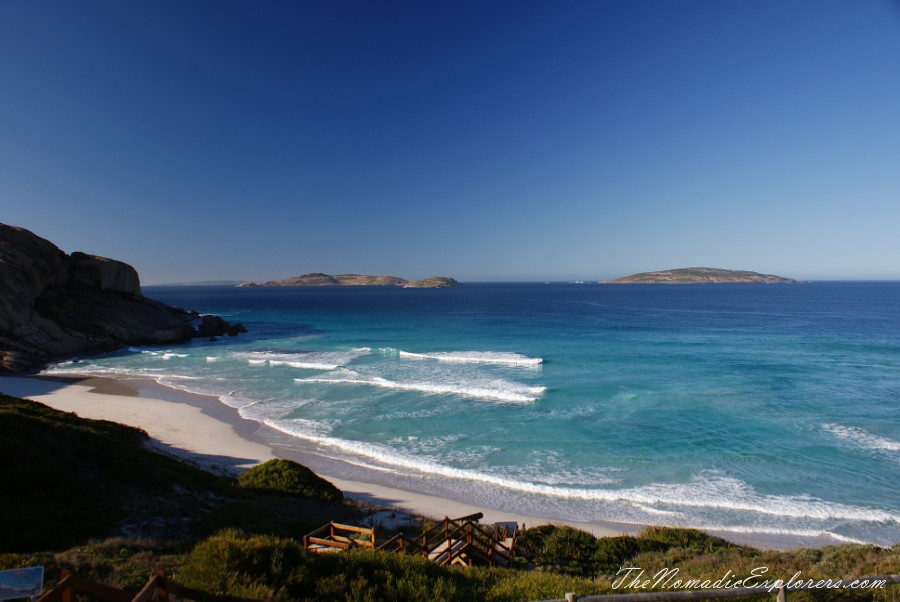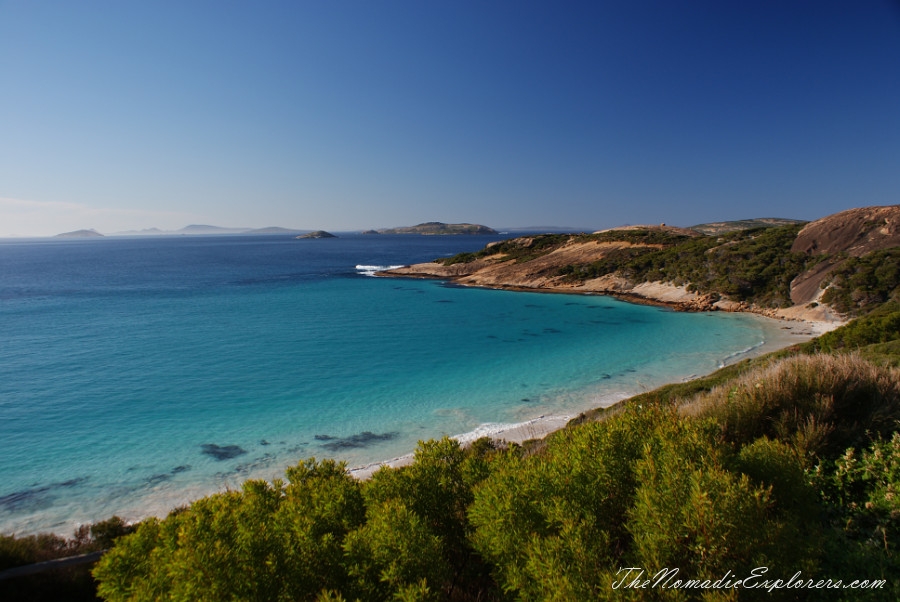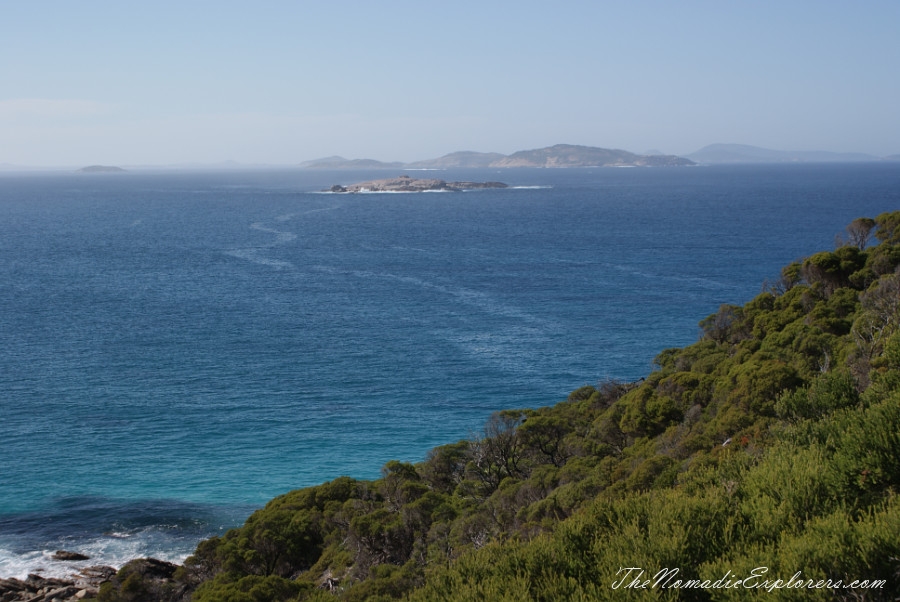 We started our way early morning, once we checked out from the cosy caravan park in Esperance, where we stayed for the previous night.
Western Australia South Coast Trip Travel Notes
Our plan was to finish with the Great Ocean Drive by lunch-time, to make sure that we will have enough time for Cape Le Grand National Park. It seemed to us not a hard task, as the Drive itself is just 38kms long. Well, now you know that you have to remember to add sometime to stop the car at every lookout / beach, take some photos, relax for a little bit and then move forward to the next stop ))
About 20 kms your way will be next to the coast, while for the rest 18kms you will have to drive through farmlands. The only attraction there is the Pink Lake, which is not always pink :)
We stopped at every lookout which was marked on our map and every stop was like this: "Wow, look at this! It is soooo beautiful!".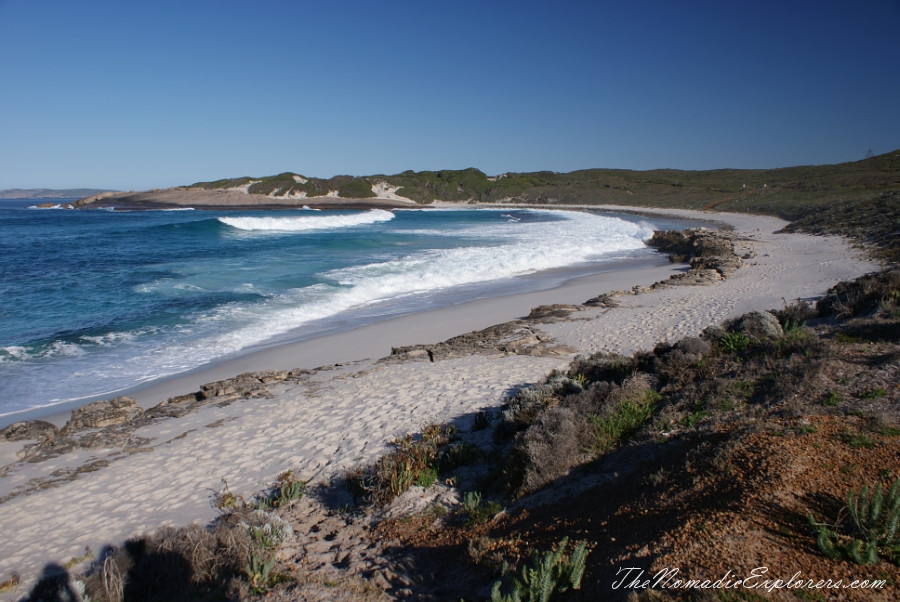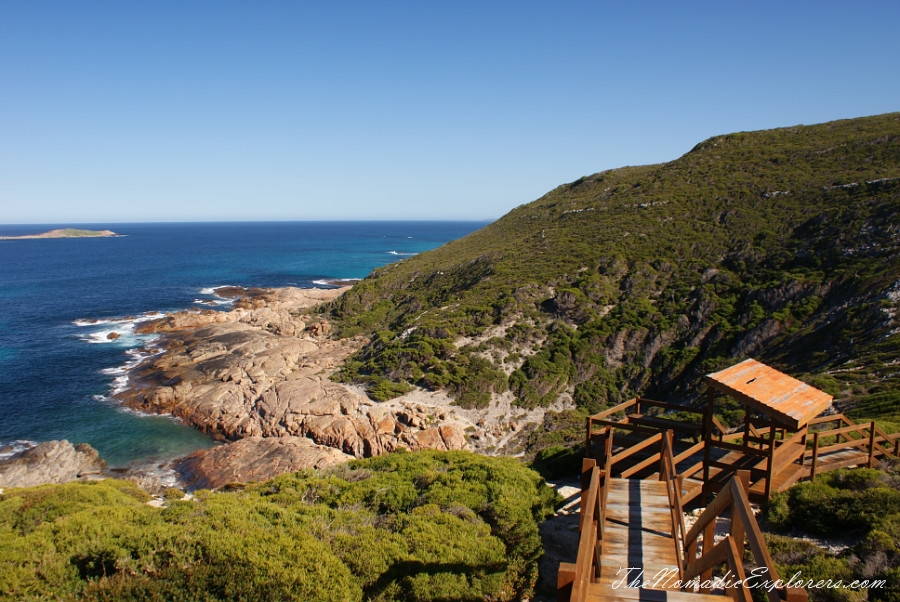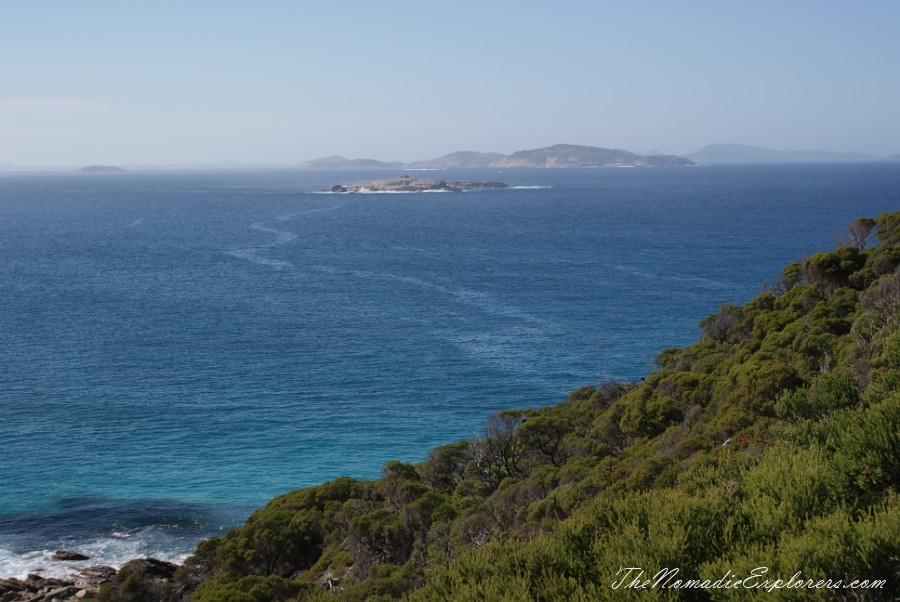 Twilight Beach was a highlight! Different rock formations, white sand and stunning views - absolutely love the Drive!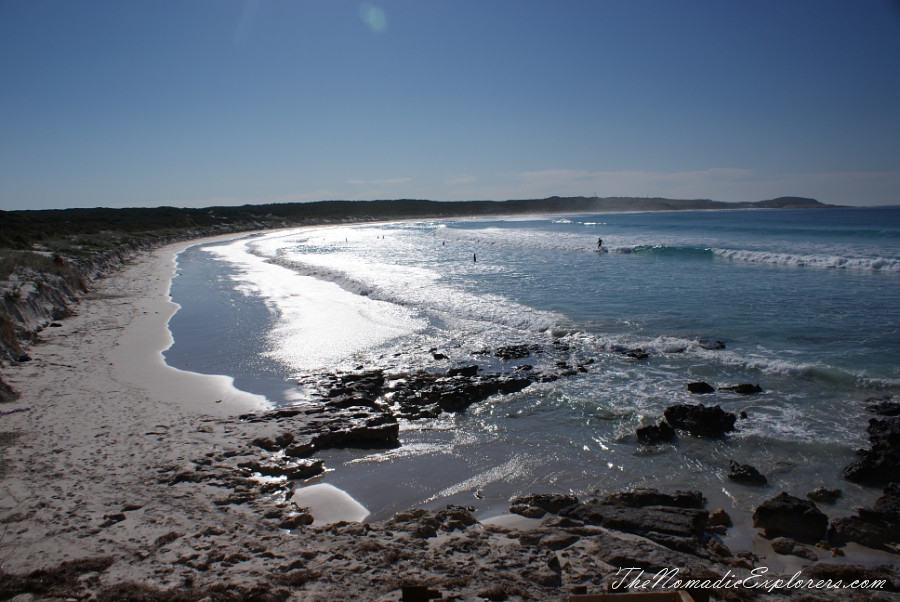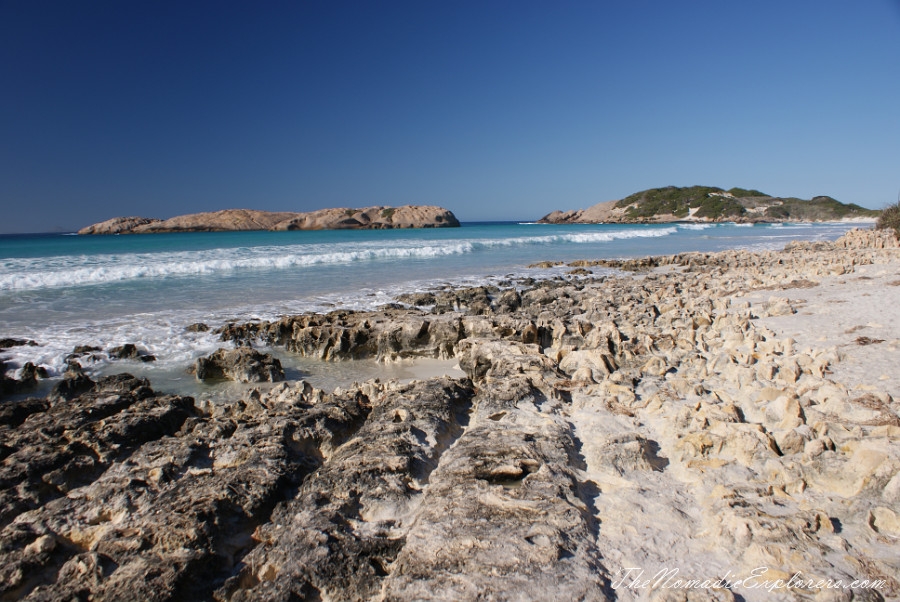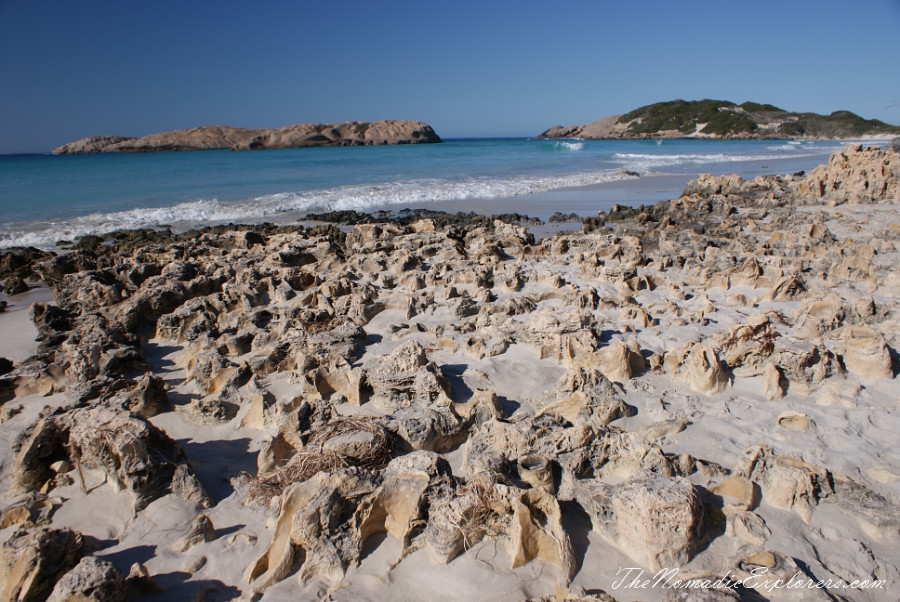 As for wind farm, we didn't stop there, as we've already seen a lot of wind farms in other places (e.g. near Portland in Victoria).
The rest of the drive was not that scenic. The Pink Lake, as I said earlier, was not pink at all. We tried very hard to find a little bit of pink colour in it with no success :)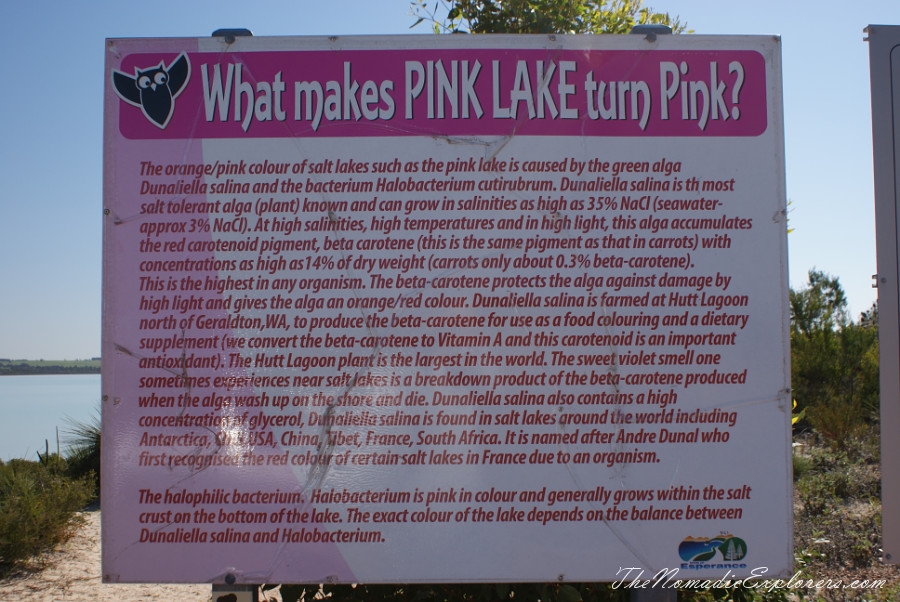 Finally went to the Rotary lookout (missed it on our way in the morning):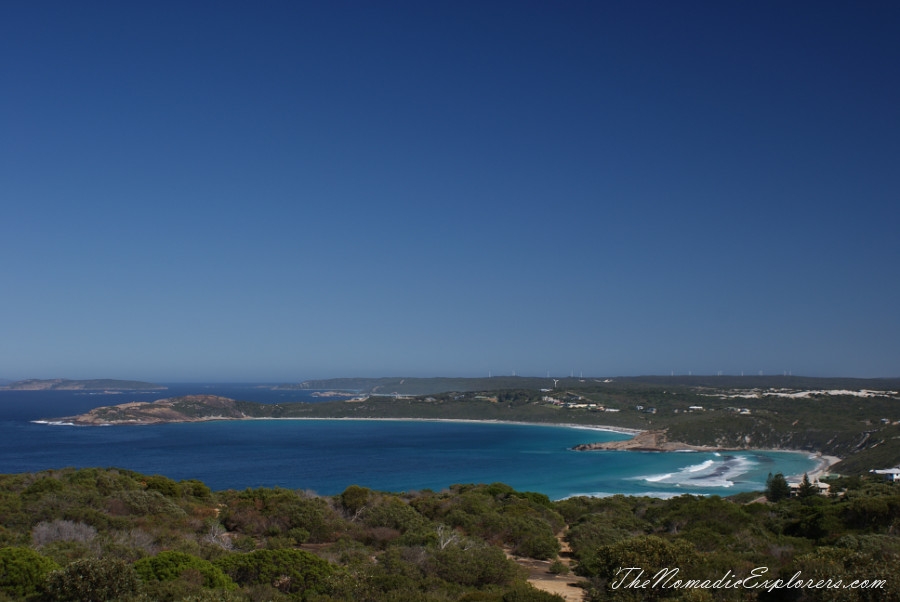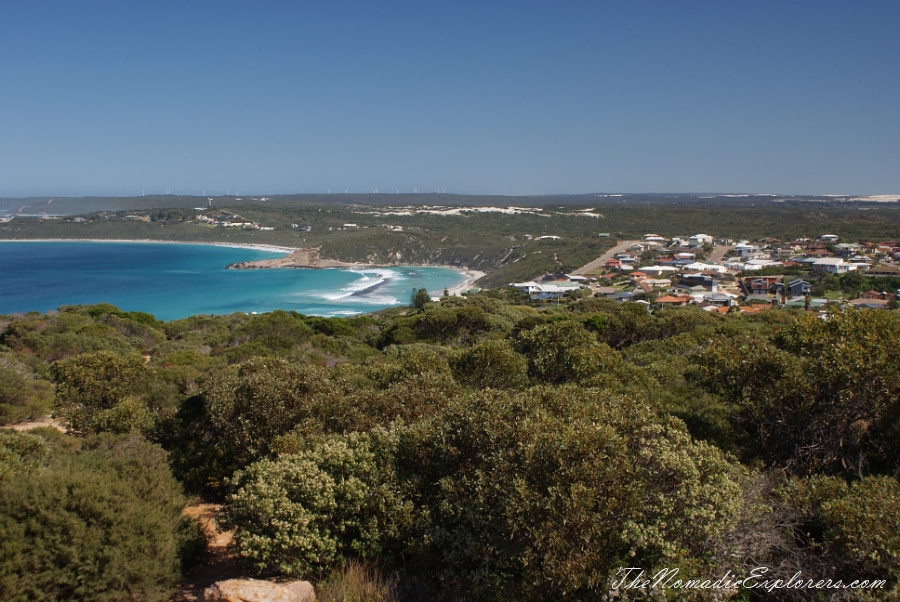 We would highly recommend to drive this road to everyone, even if you have just an hour. The views are stunning and you will definitely find a good place to swim or just relax for a little bit.