Our last trip to Adelaide was absolutely spontaneous. I hadn't had ANY plans to travel during the autumn school holidays, as I had lots of things to do with assignments and freelance work. However, when friend of mine invited me to join her family trip to Adelaide, I said 'Yes, we're in'.
This was my first solo-trip with my son (9y.o.), as my husband had to stay at home to take care of cats (and to work in the office, of course).
We've already been in Adelaide last year on our way to Flinders Ranges.
Easter 2014: Flinders Rangers National Park, Mungo National Park
The road from Melbourne to Adelaide is ~800kms and can be easily driven in a day. However, as I was travelling with Yegor, I decided to take our bicycles and spend some time cycling at Fleurieu Peninsula Encounter Bikeway and in Adelaide.
We left Melbourne early at 9am, had a break for lunch in Nhill and then arrived to Murray Bridge at ~5pm. As it wasn't a high season, we easily got a powered site for ourselves in  Princes Highway Caravan Park. We watched a movie and slept well in the car.
Next morning we spent a couple of hours cycling in Murray Bridge: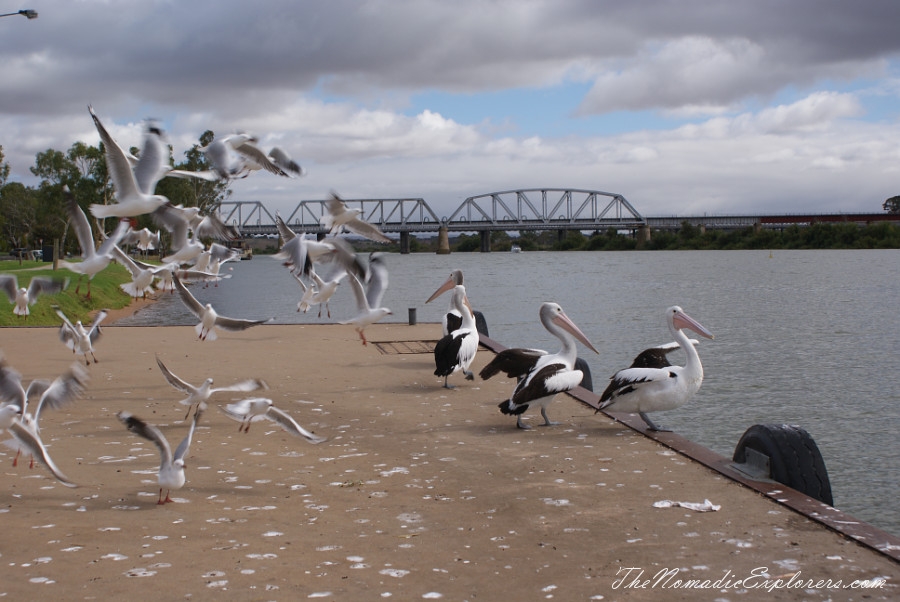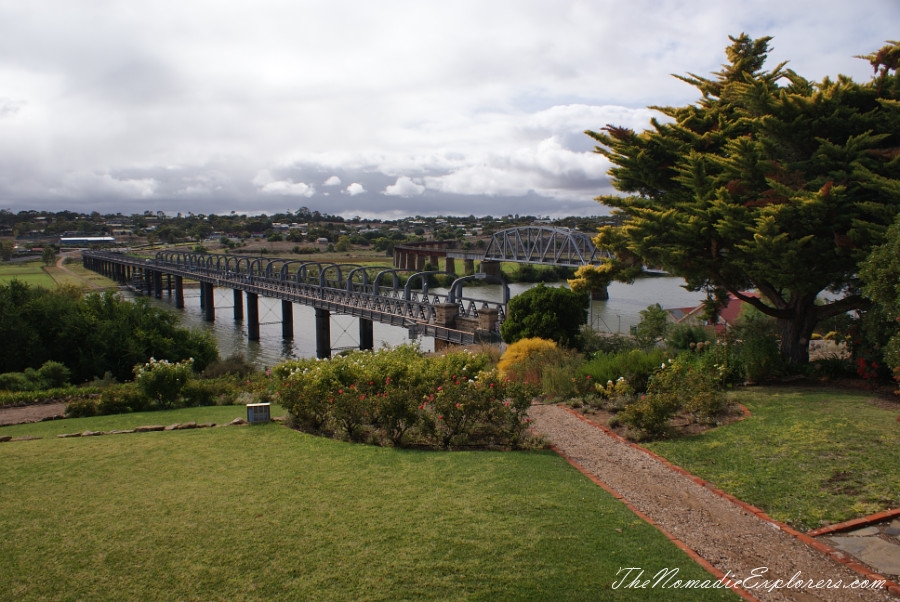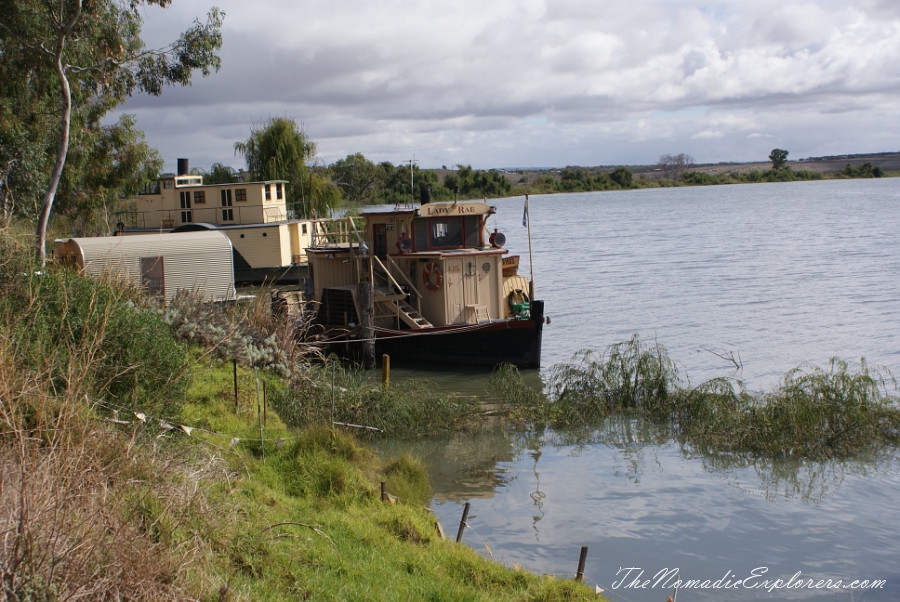 Then went to cycle on Encounter Bikeway near Goolwa. After that we cyclend from Victor Harbour to Rosetta Harbour and back (more details later). The weather was perfect all the day, except evening when it started raining.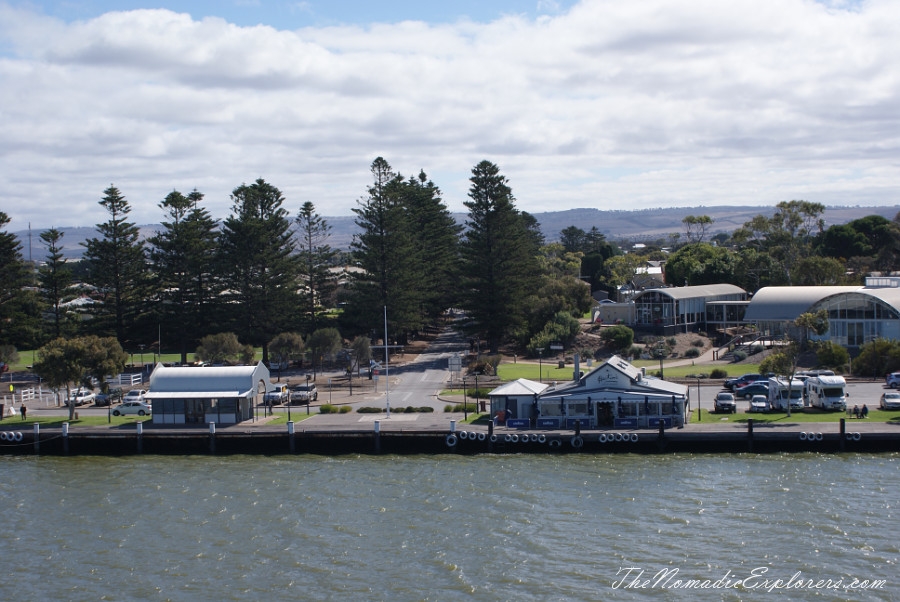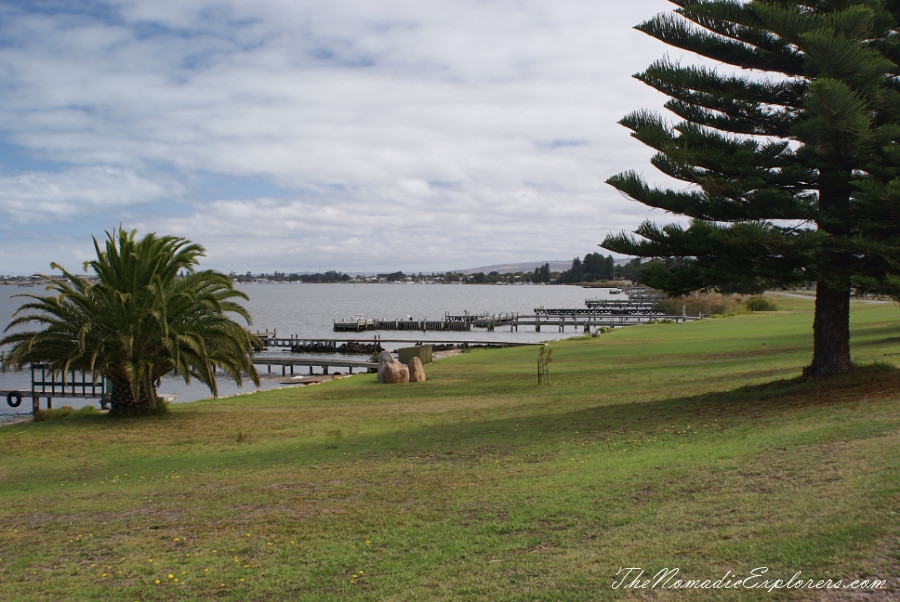 Murray Mouth: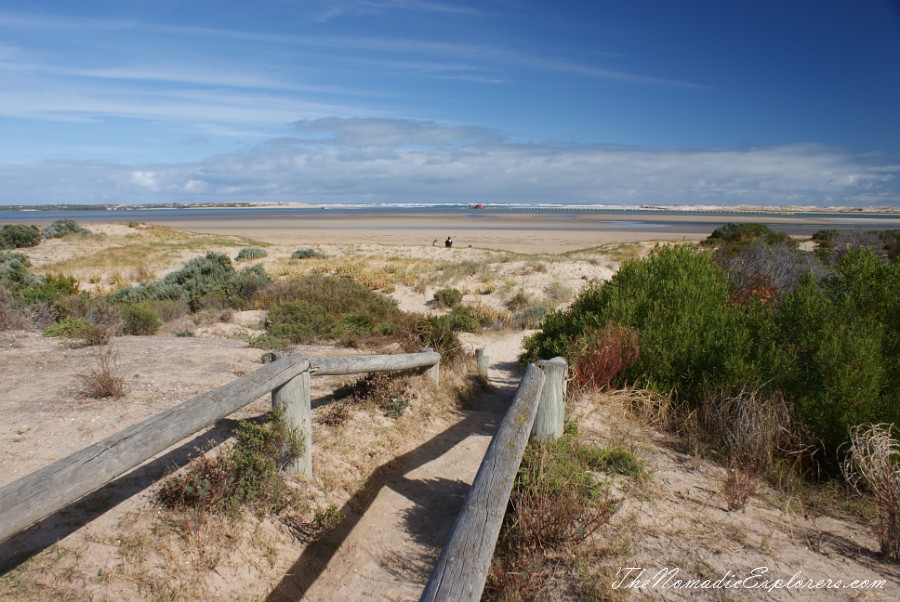 Cycling near Victor Harbour: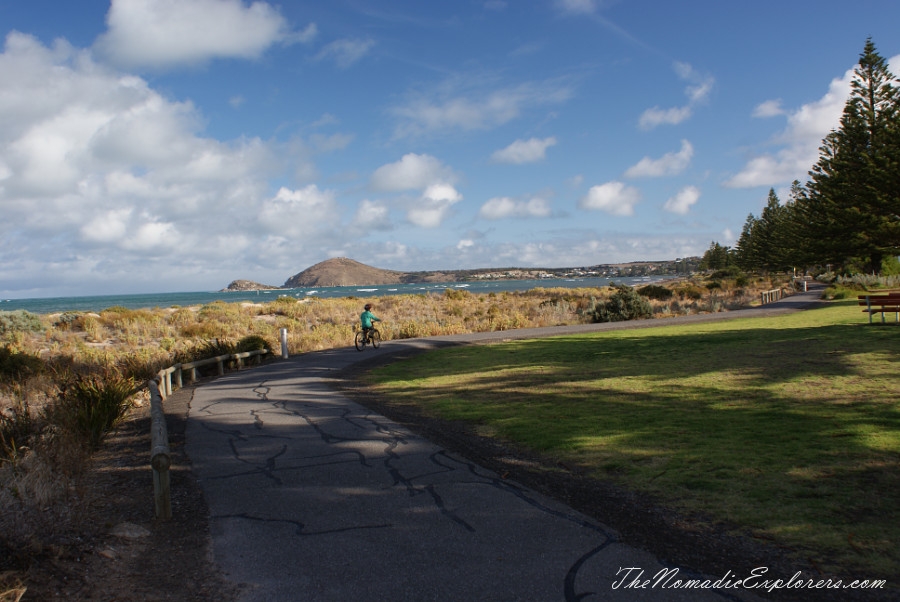 We arrived to Adelaide when in was dark and spent a lovely evening with friends.
Next day we went to the Adelaide Zoo to meet pandas!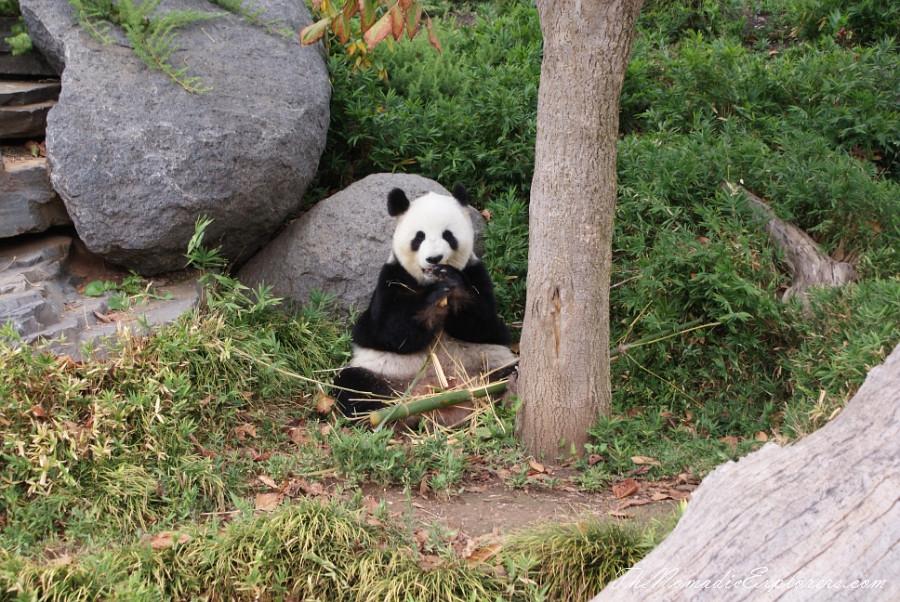 After the zoo we went to Glenelg: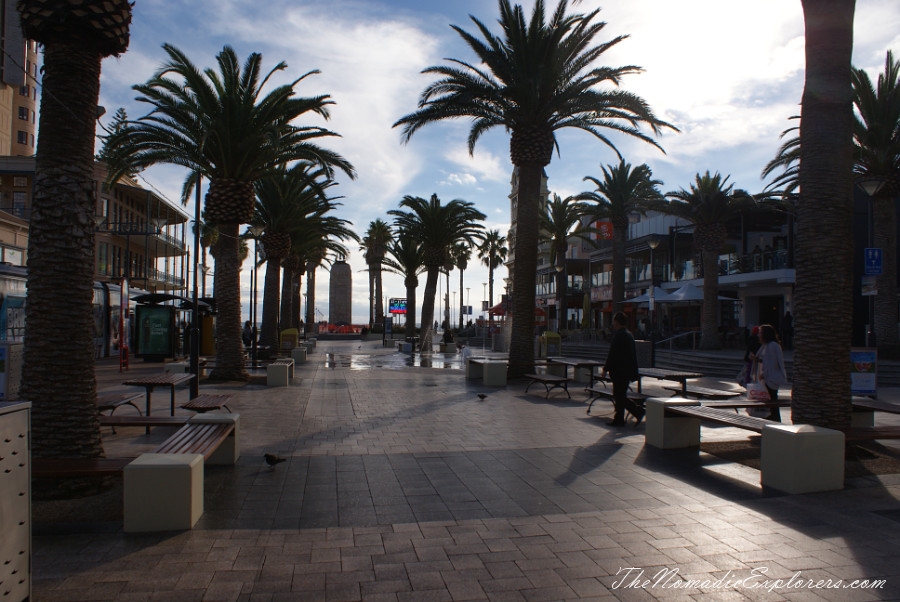 Next day we enjoyed autumn colours at Mt Lofty Botanic Garden and spent the rest of the day at German settlement Handorf.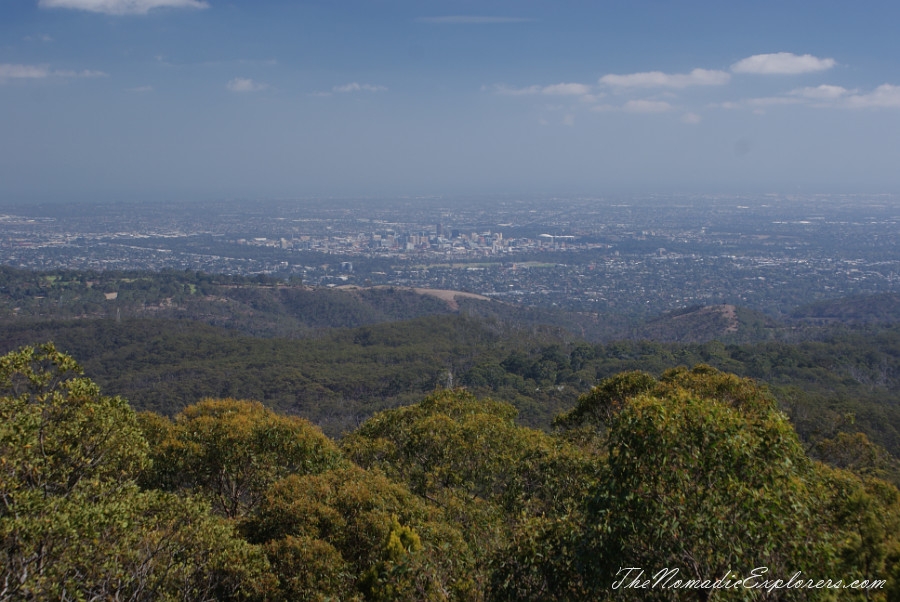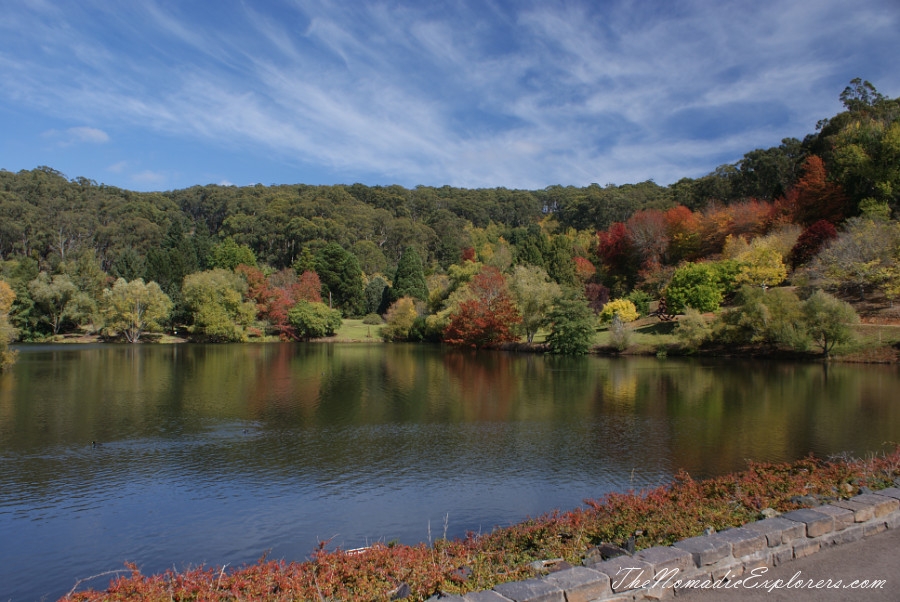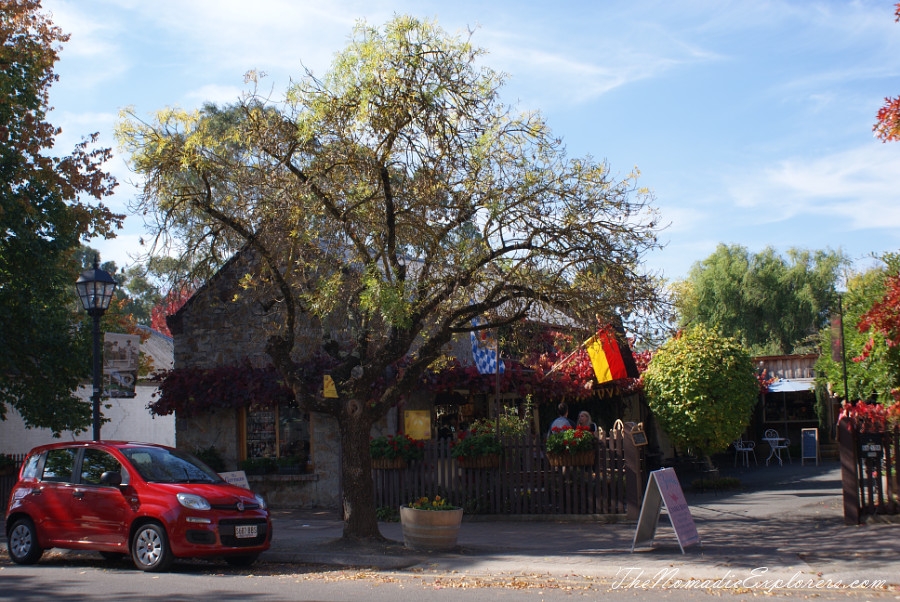 On our last day in Adelaide we went to the Adelaide Botanic Gardens and then cycled part of River Torrens Linear Trail.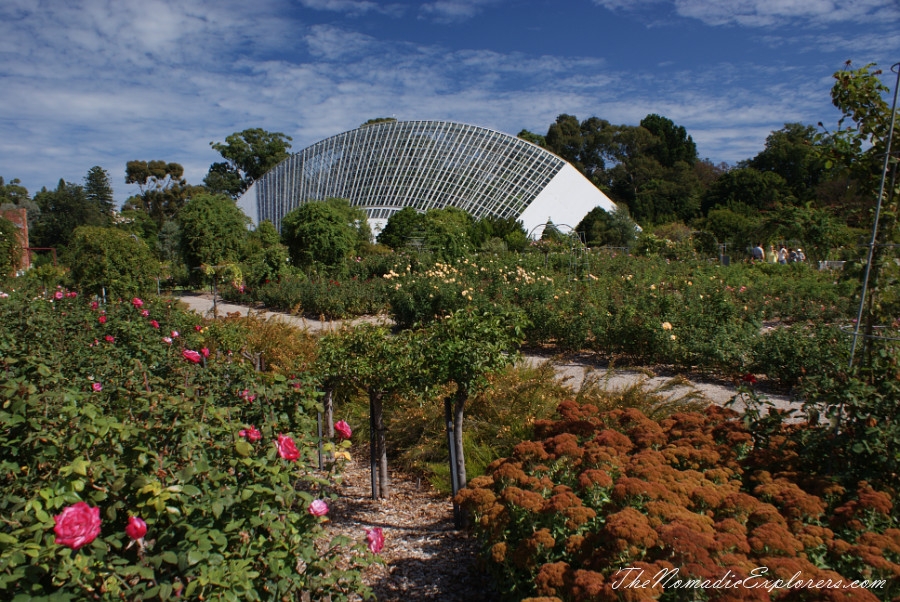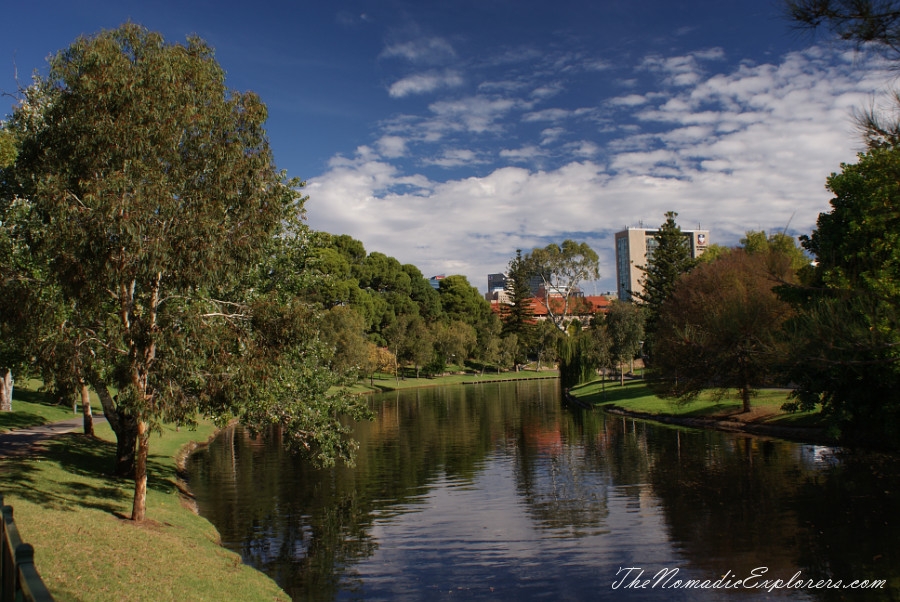 I wish I had more time to stay in Adelaide! There are so many other interesting places to visit such as Barossa Valley, Monarto Zoo, South Australian Museum…. But as school holidays ended, we had to go back home to Melbourne.
It was raining most of the time on our way back, so we did not stop very often.
The Big Olive (closed) at Tailem Bend, South Australia: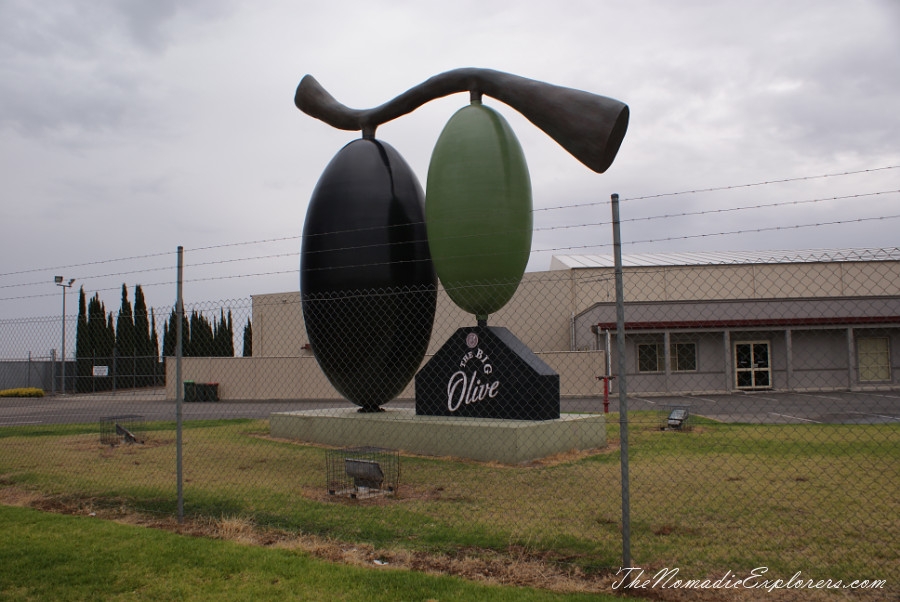 We had a lunch in Bordertown in the bakery next to their Visitor Centre - perfect place to have a break! Later we went to the fenced Bordertown Wildlife park to see white kangaroos.
Finally, it was soooooo good to came back home. We've got an interesting experience of travelling together, and enjoyed the getaway. Adelaide, see you next time!