The Phillip Island Wildlife Park is one of our favourite destination of all day trips around Melbourne. We visit it every year with our friends and love to spend time with the cute adorable kangaroos and wallabies inhabiting the park.
Set on a huge 60 acres, the park is home to over 100 different species of Australian animals. It is here that you can not only see, but hand feed and really experience close encounters with wildlife. You will be surprised to find such a diverse range of native animals located only 2km's from the main township of Cowes.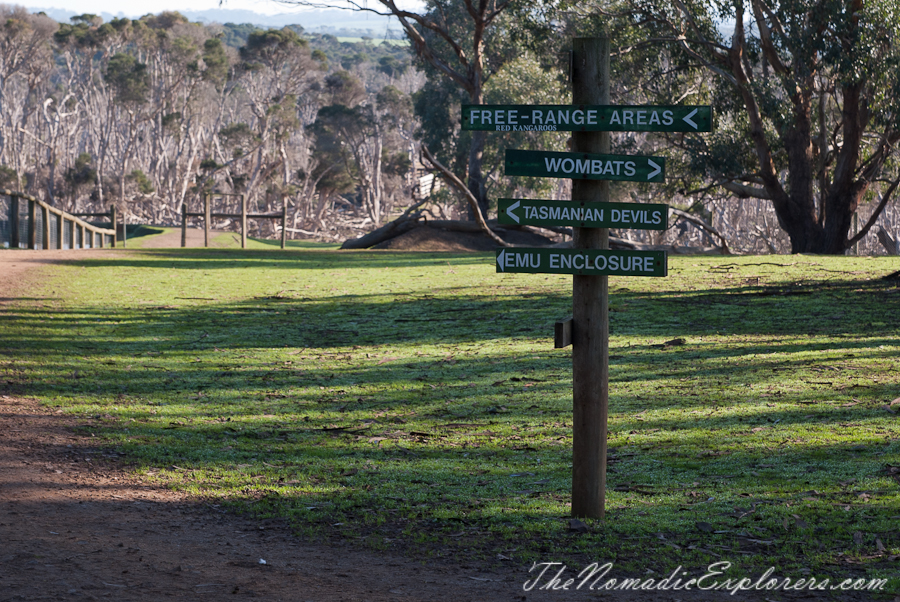 The place doesn't look very impressive from the outside. Don't get fooled by the understated entrance though – I can promise you that it'll be totally worth it. Head on into the entrance and pay your entrance fee. The fee comes with entrance (well, duh!) as well as a feeding bag.
You will have the opportunity to feed both the largest members of the Kangaroo family, the Red Kangaroo and also some of the smallest, the Parma Wallaby & the Red-necked Pademelon, view Koalas close-up from raised board walk and see them at eye level.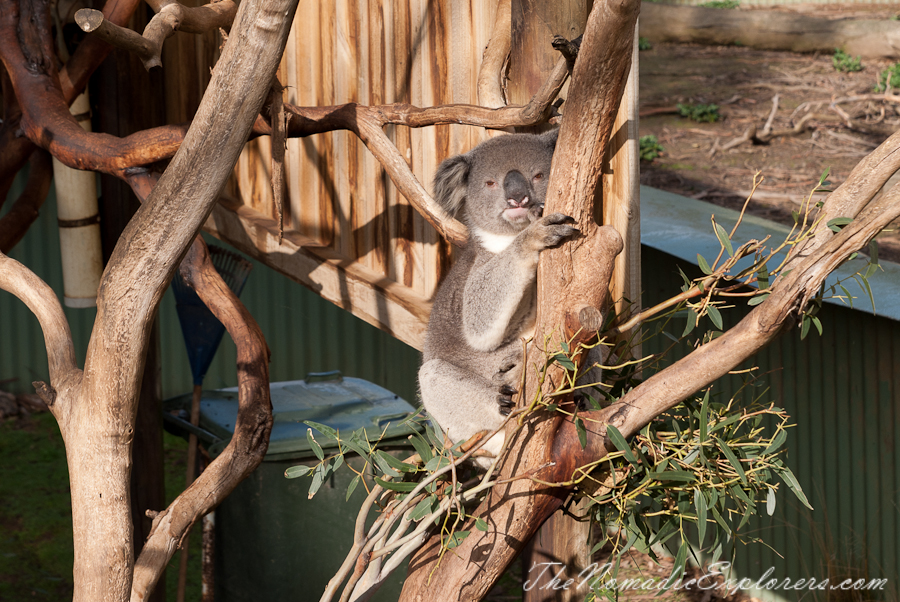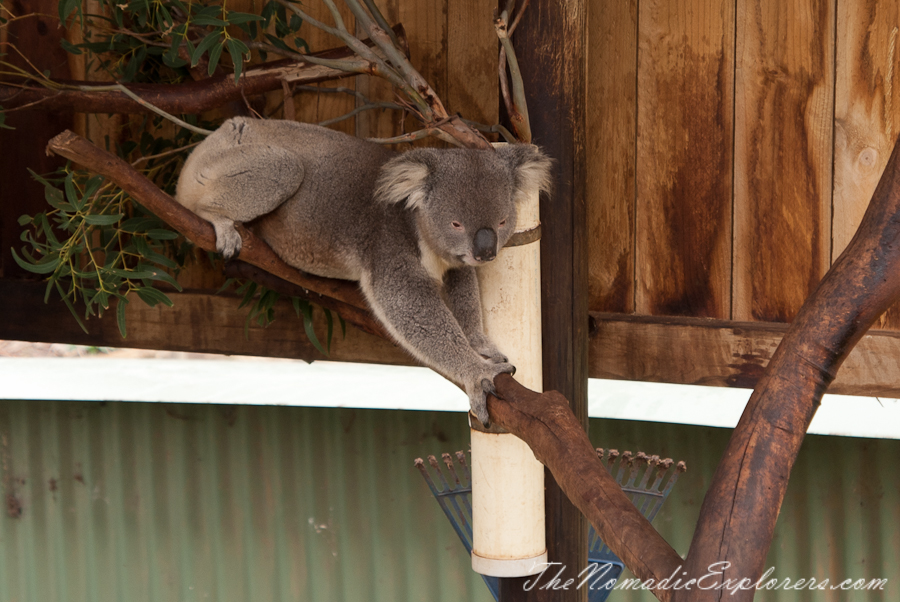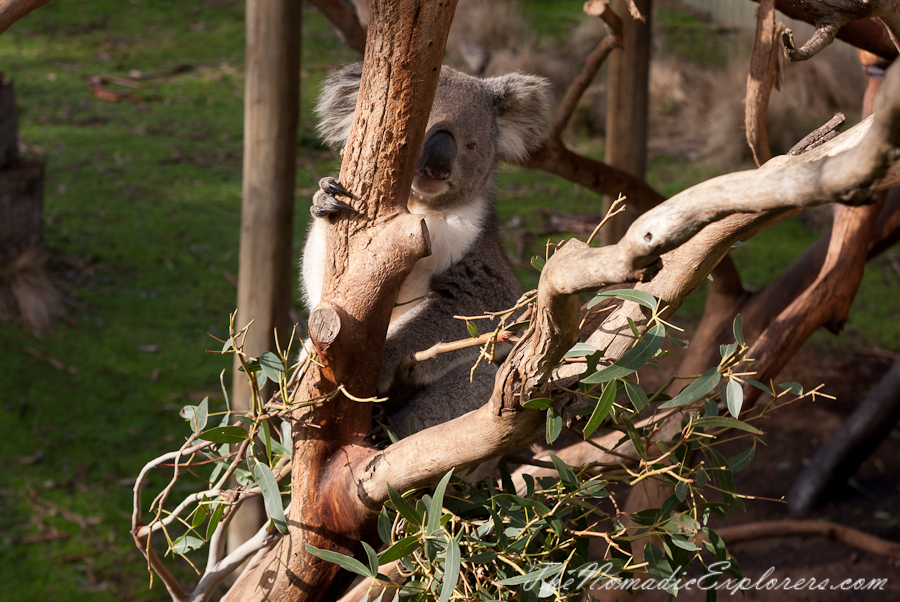 Many species of birds are also found in the park and they often fill the area with their distinct calls. Be amazed by the sheer size of the flightless Emu and Cassowary (remember, emues are cheeky, so keep away feeding bags from them!) . Birds of the night such as the Tawny Frogmouths and various species of owls can be seen there as well. Colourful parrots, loud cockatoos and birds of prey big and small can also be admired.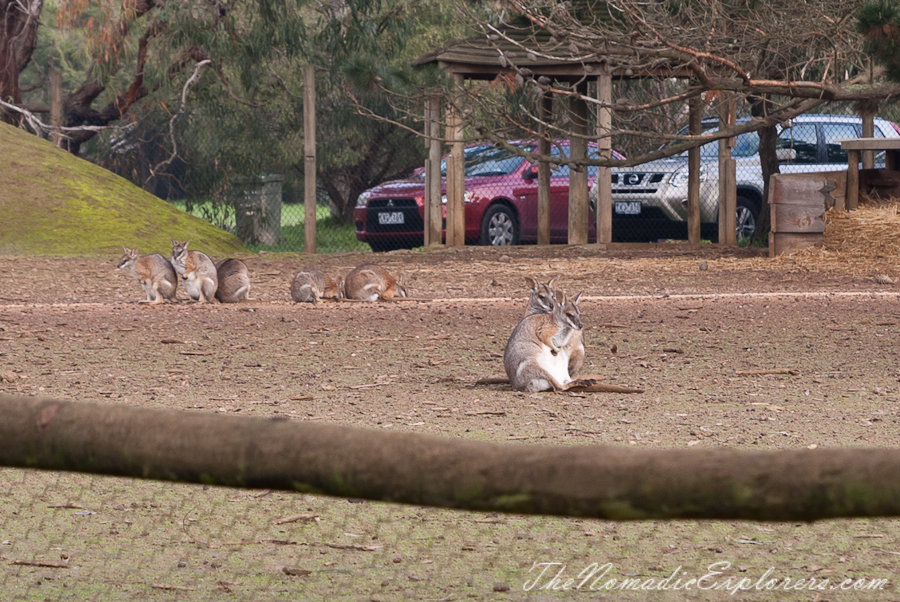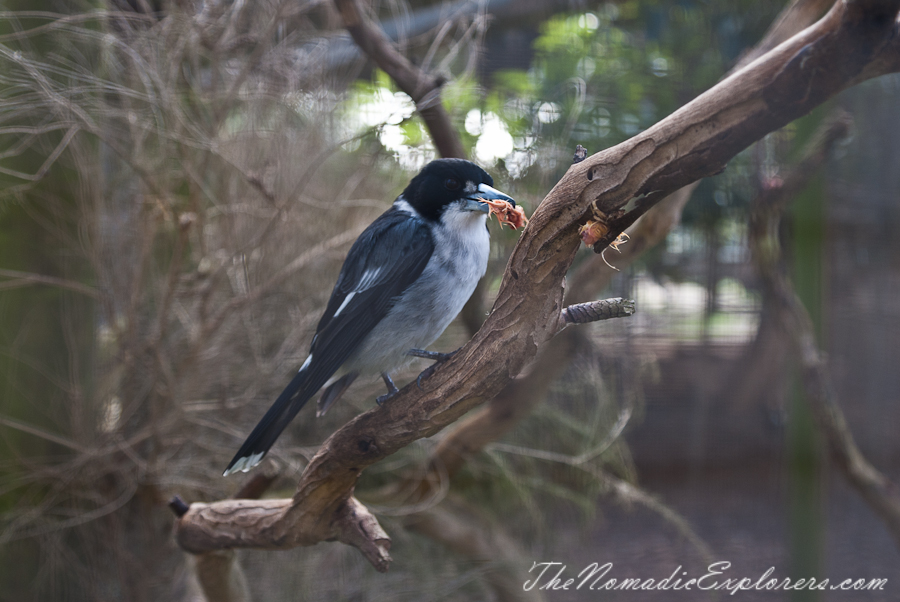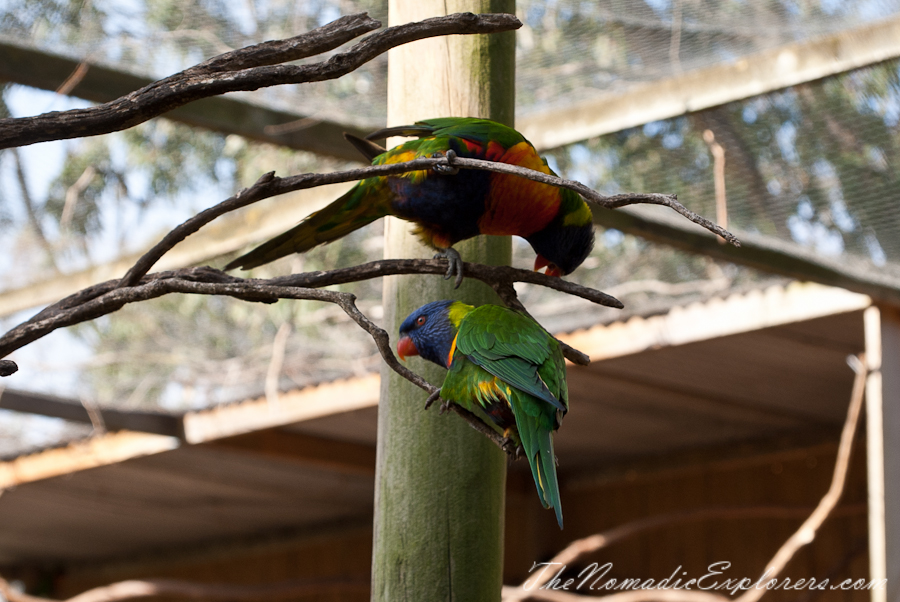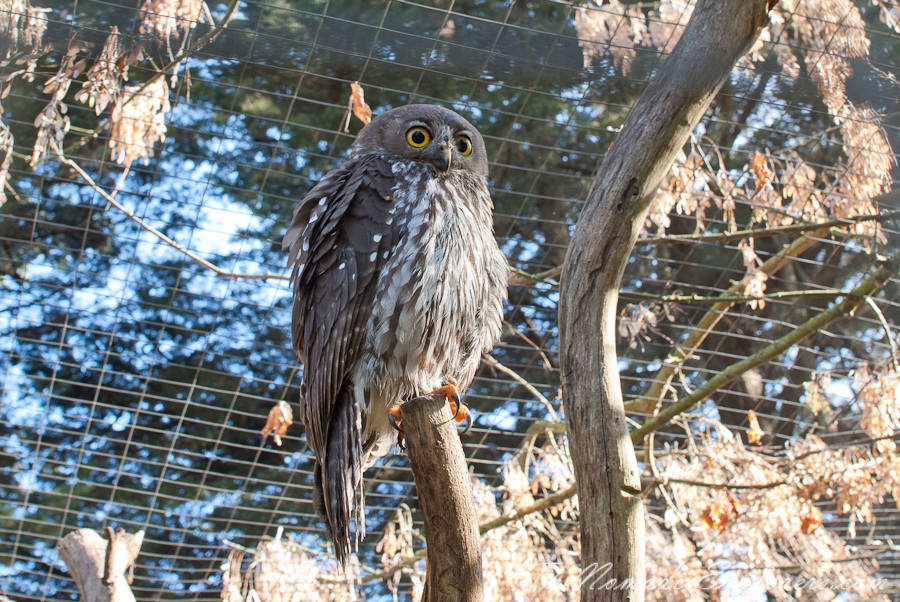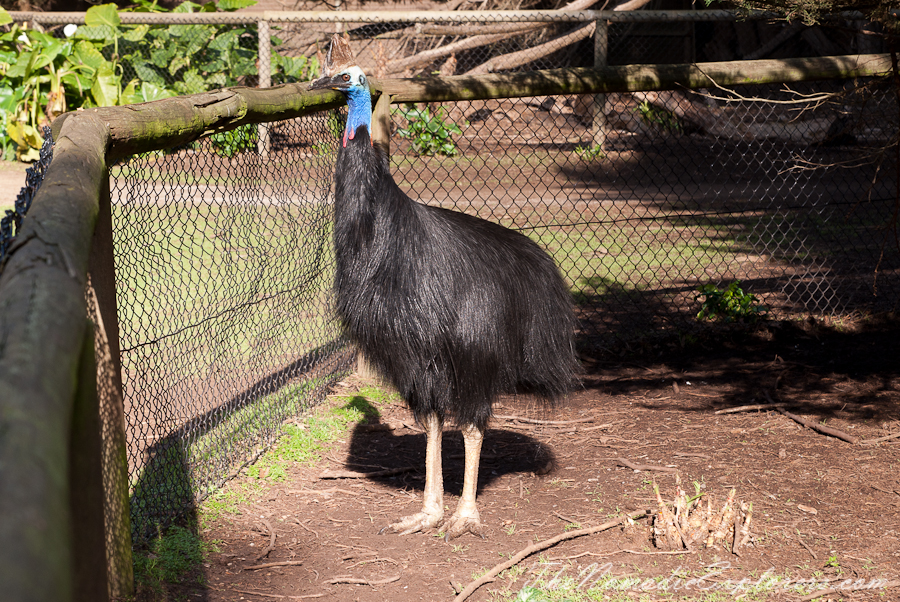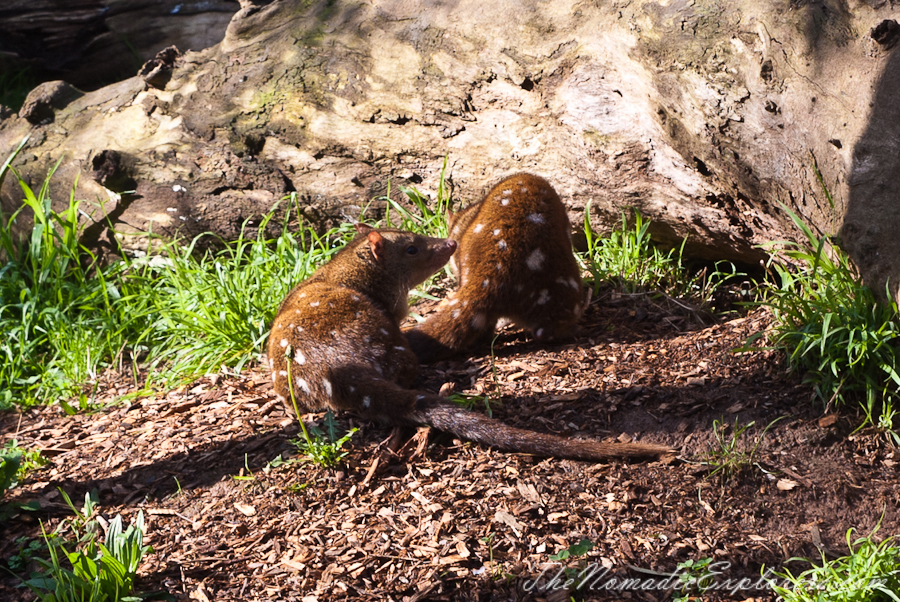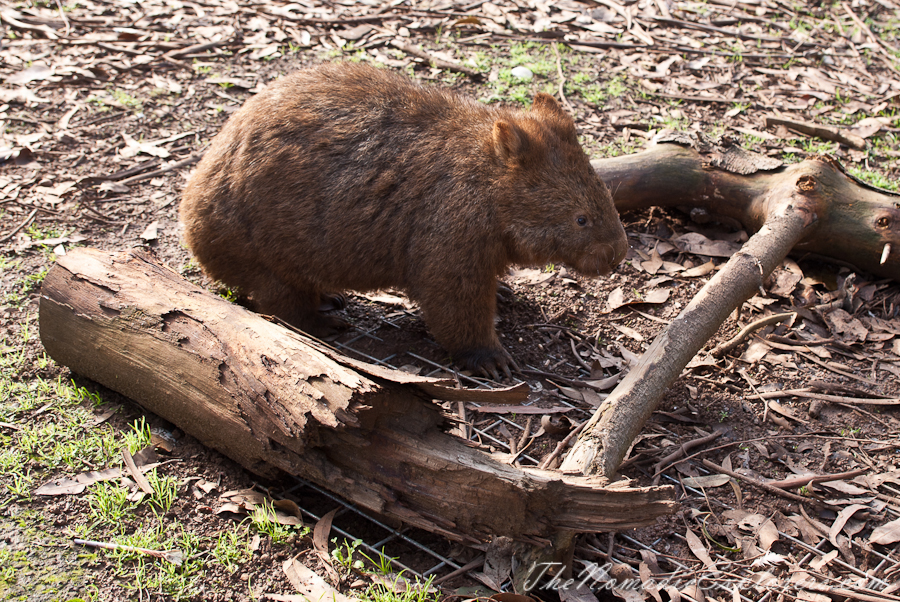 This little fella kept saying 'hello' all the time! It was very-very cute!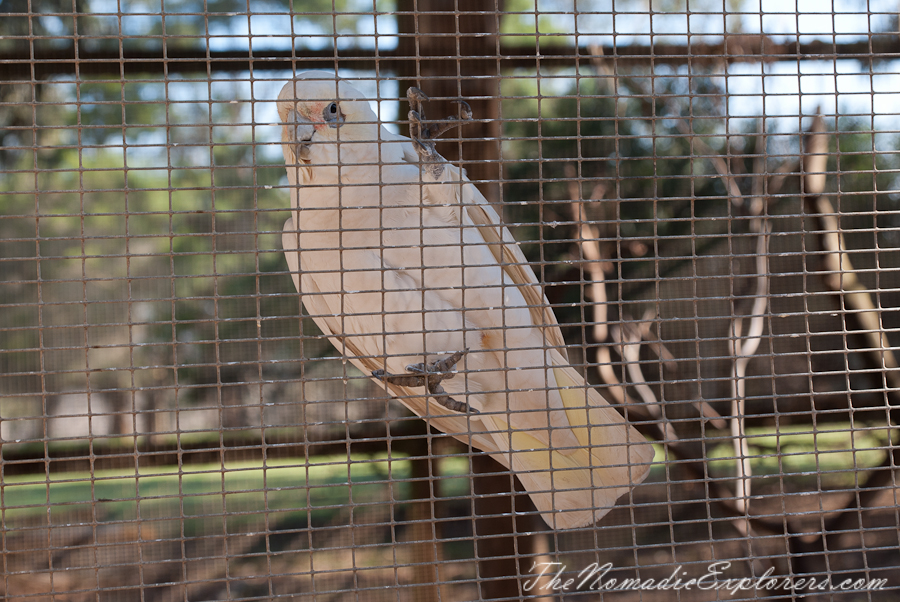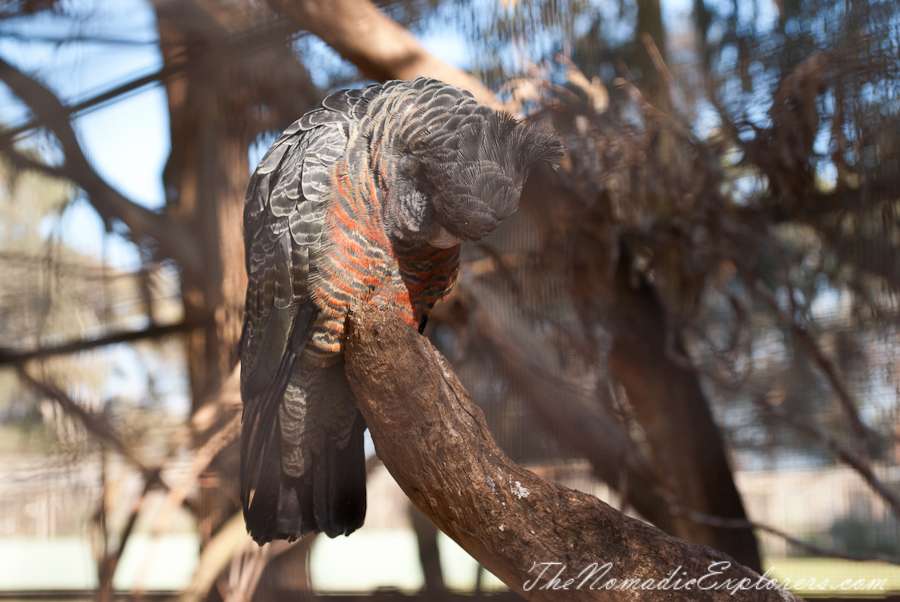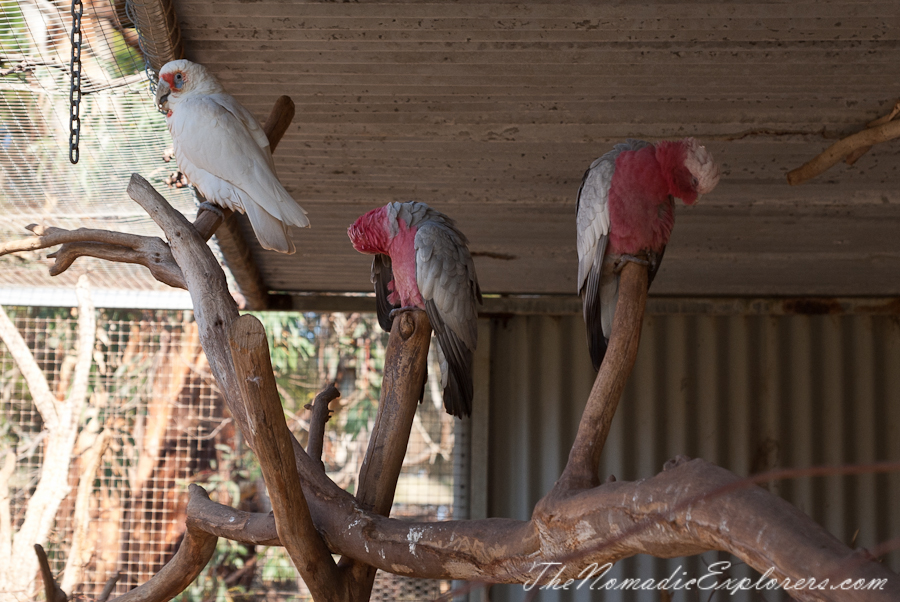 With this one we were lucky to see how it opened the egg using a stone as a hammer! It is a natural behaviour, we've seen something similar at the Healesville Sancturay:
Healesville Sanctuary: Explore a bushland haven for Australian wildlife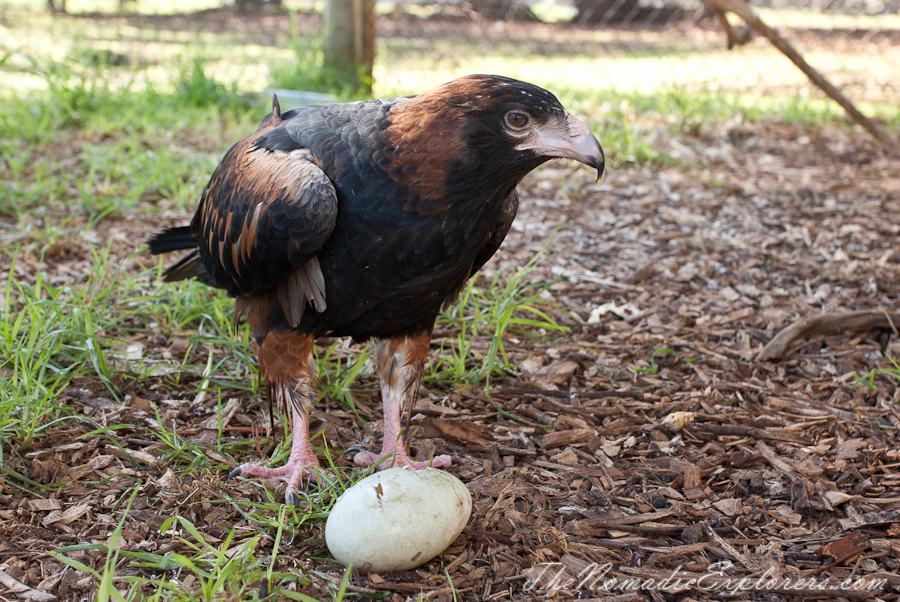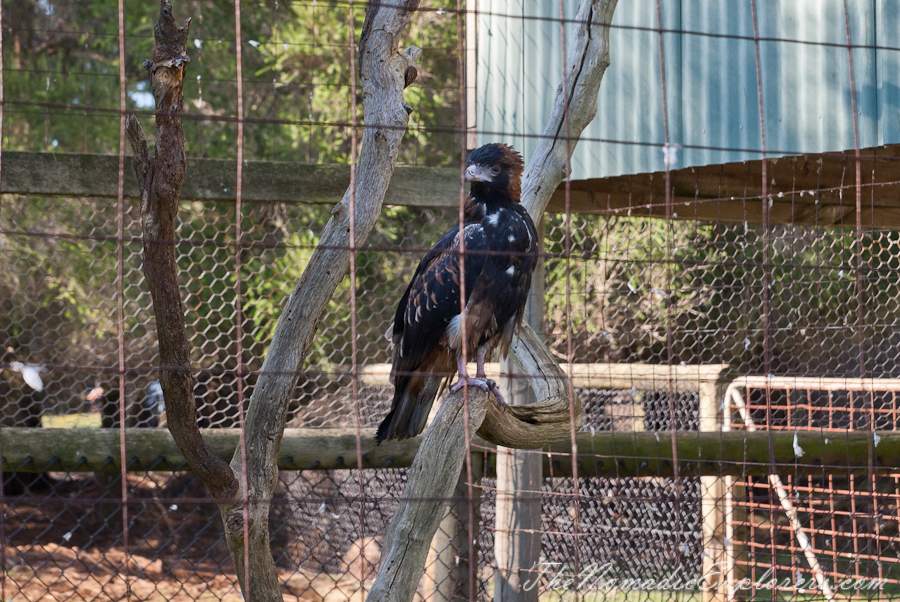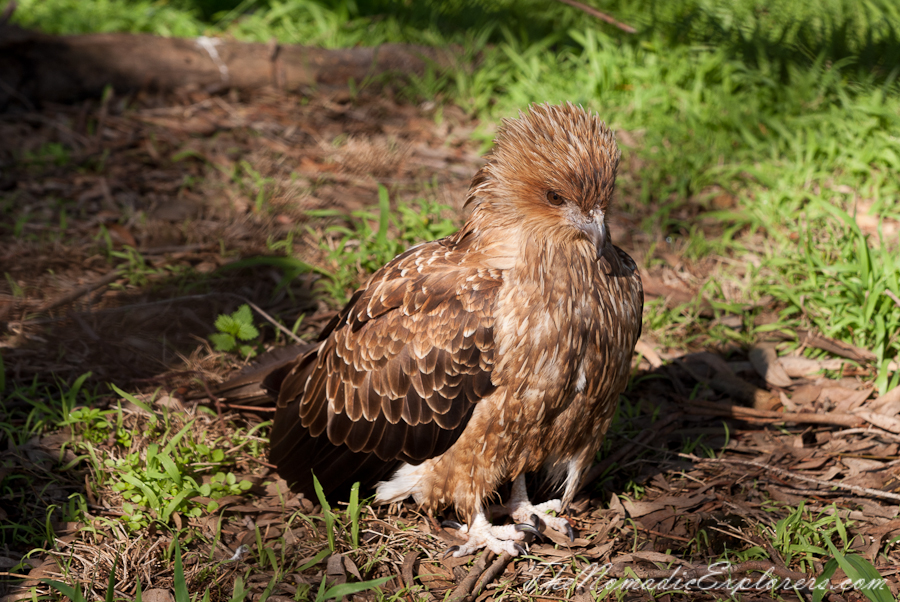 Our favourite stroll in the Park is taking the route heading downhill from the lawn and entering into the swamp. There is a lovely pathway to walk on. This is the place where maximum wallabies and kangaroos are found. While feeding the kangaroos and wallabies here, keep an eye out for geese and swans. They can get aggressive when they are hungry or raising chicks.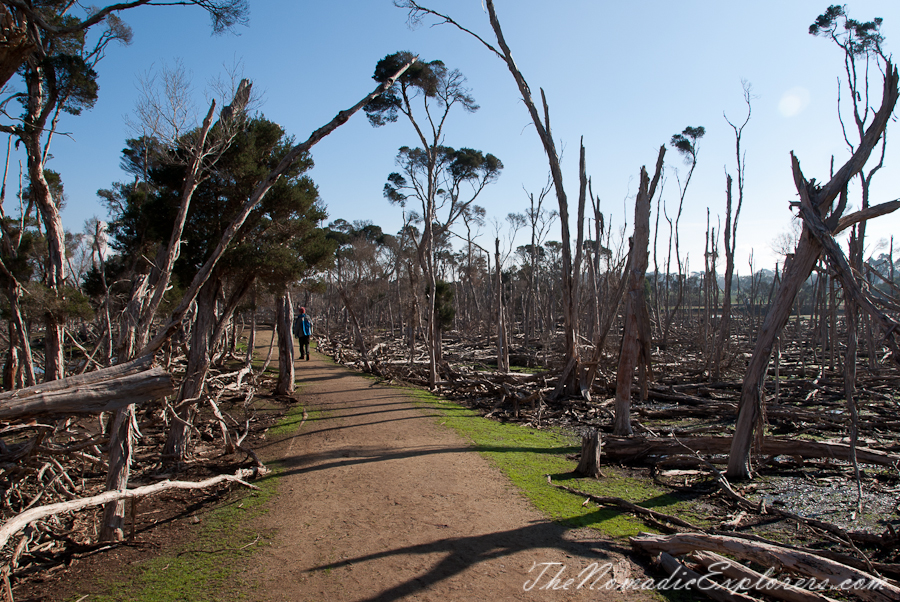 How many kangaroos can you spot?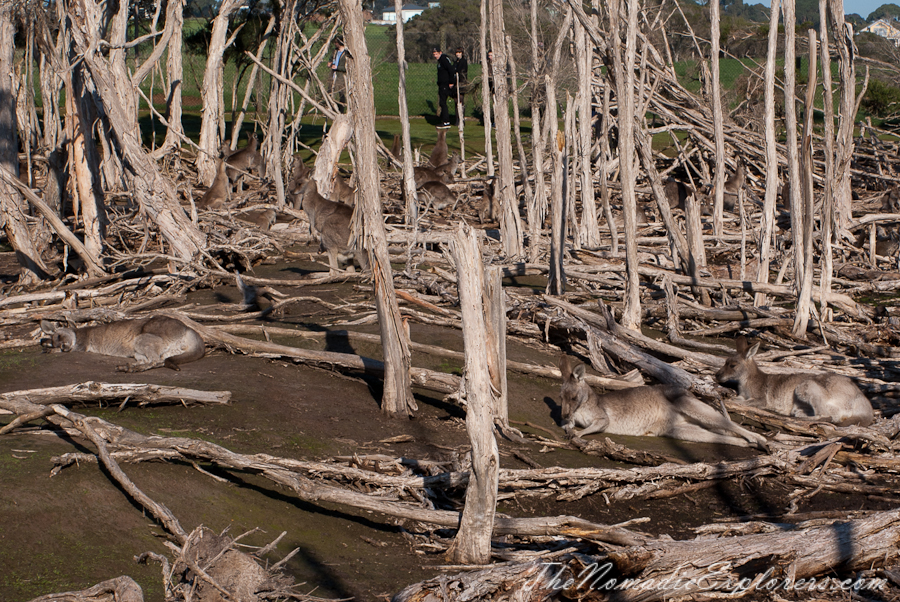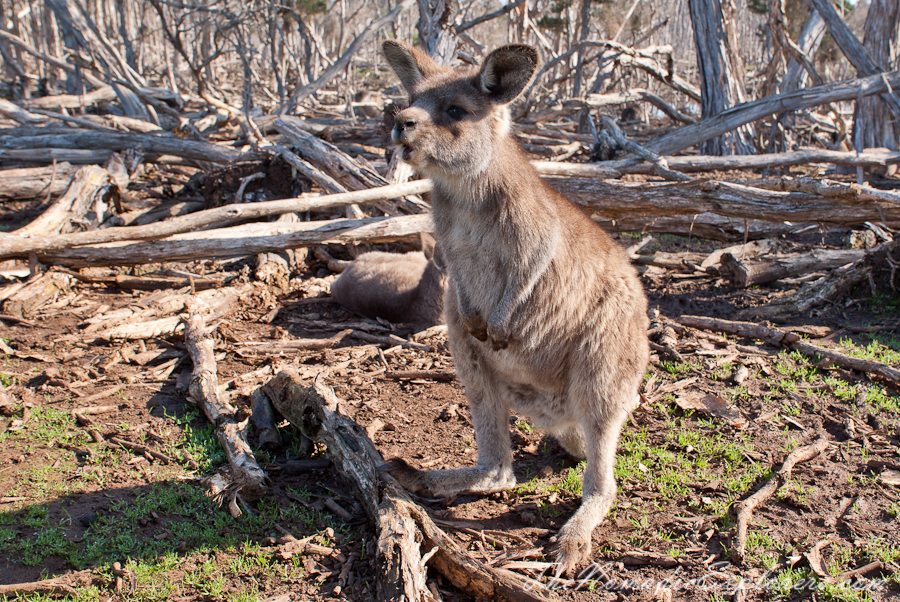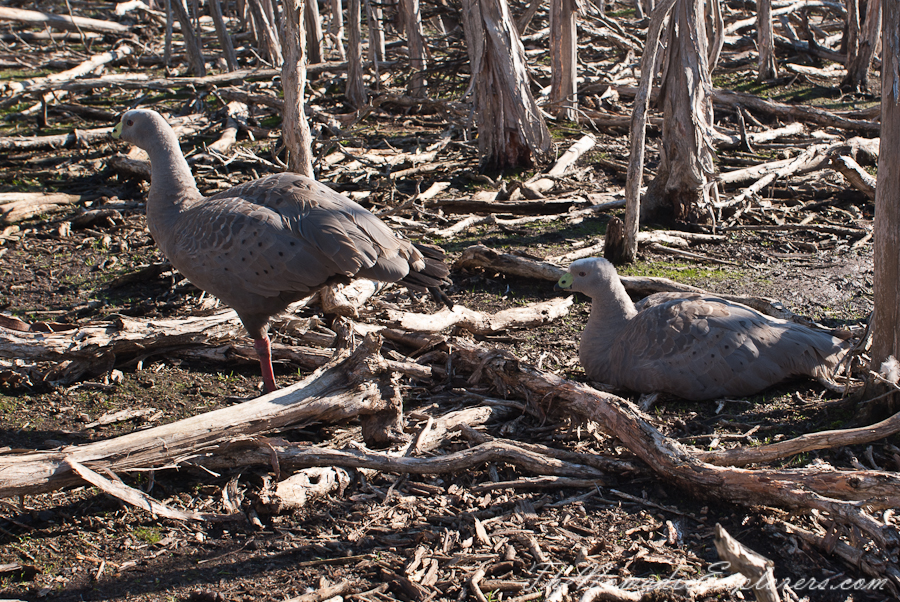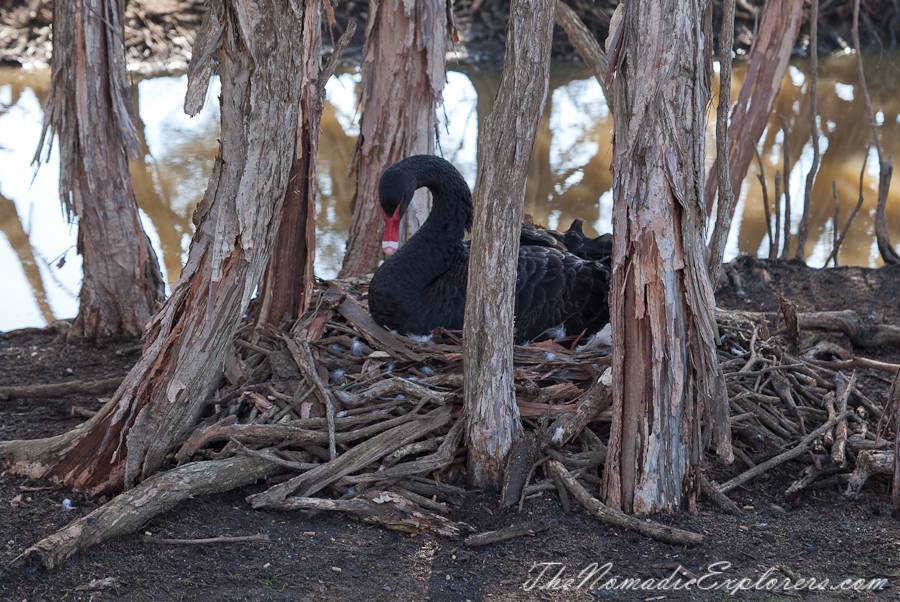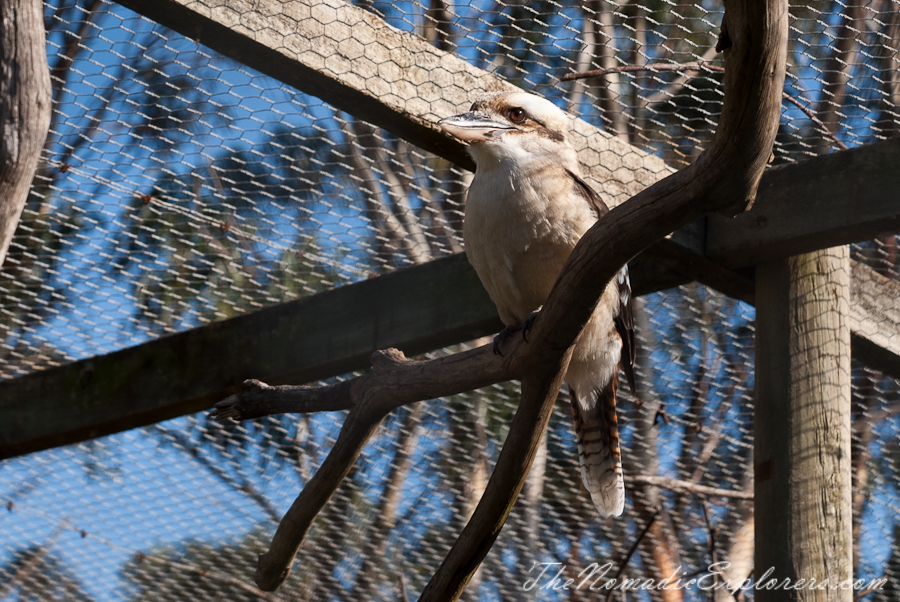 The lady at the counter said that the Tasmanian Devils breeding program was sucessfull and now they have lots of them!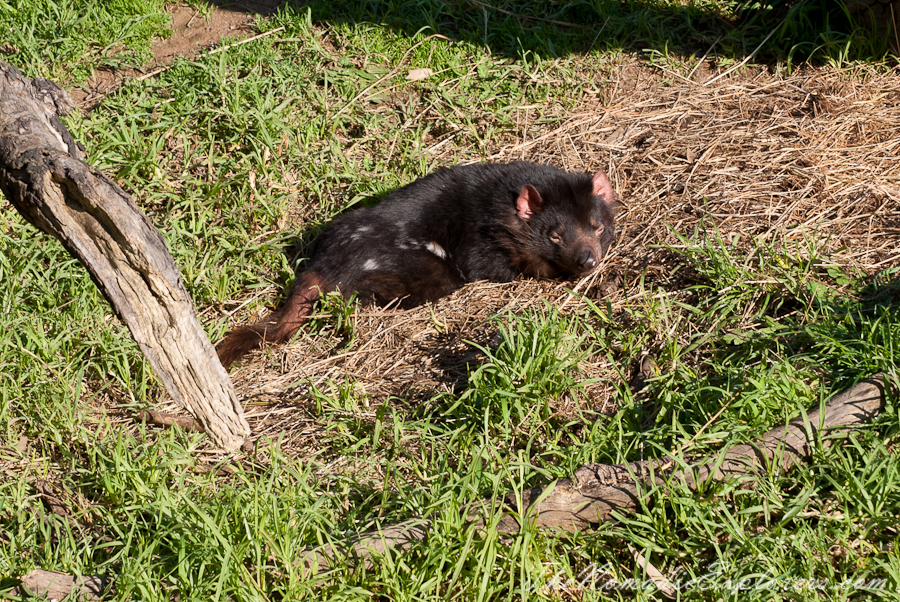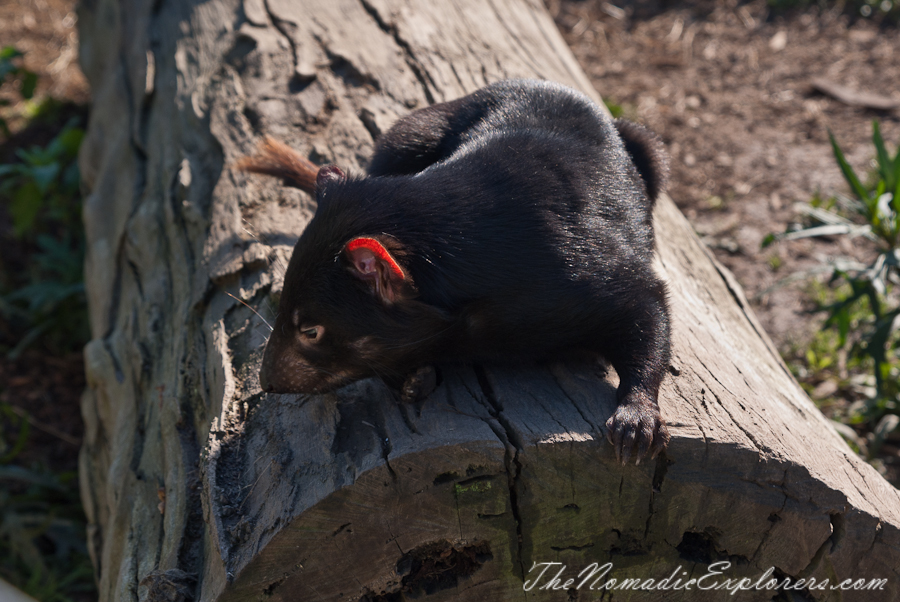 I love the area where red kangaroos and emu are. Lots of space and animals to feed and pat!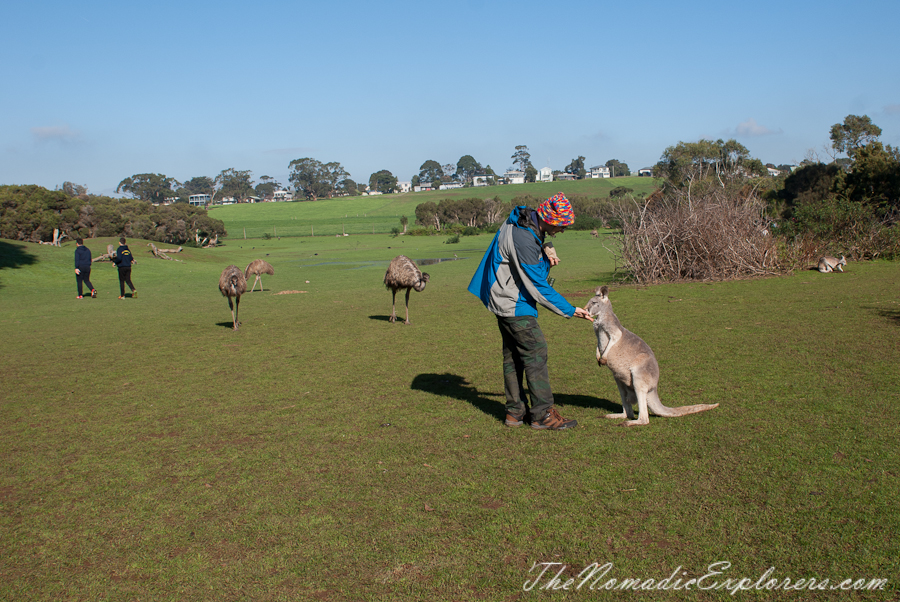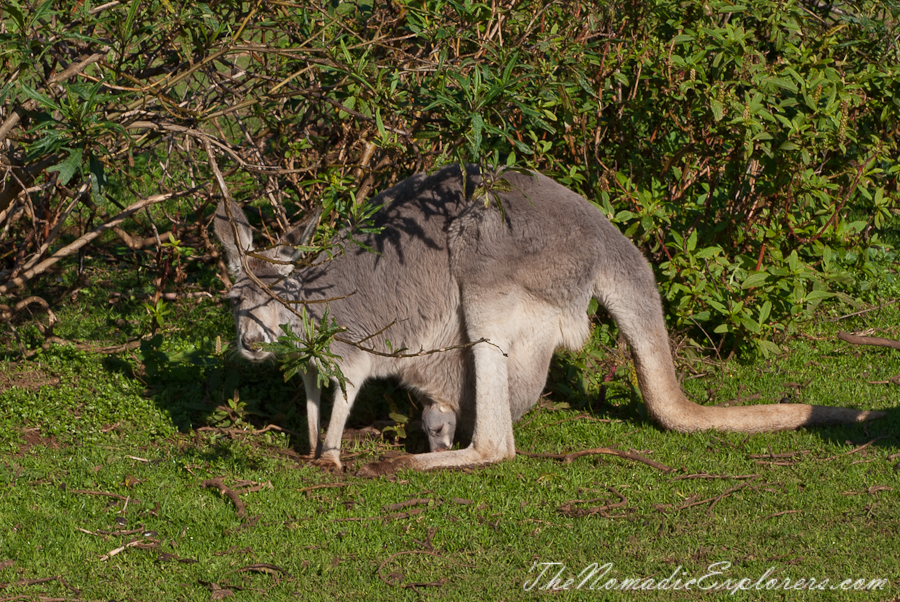 The emu stole one of our feeding bags!
Have a look at the side of the pouch and back legs of a 'baby' roo :)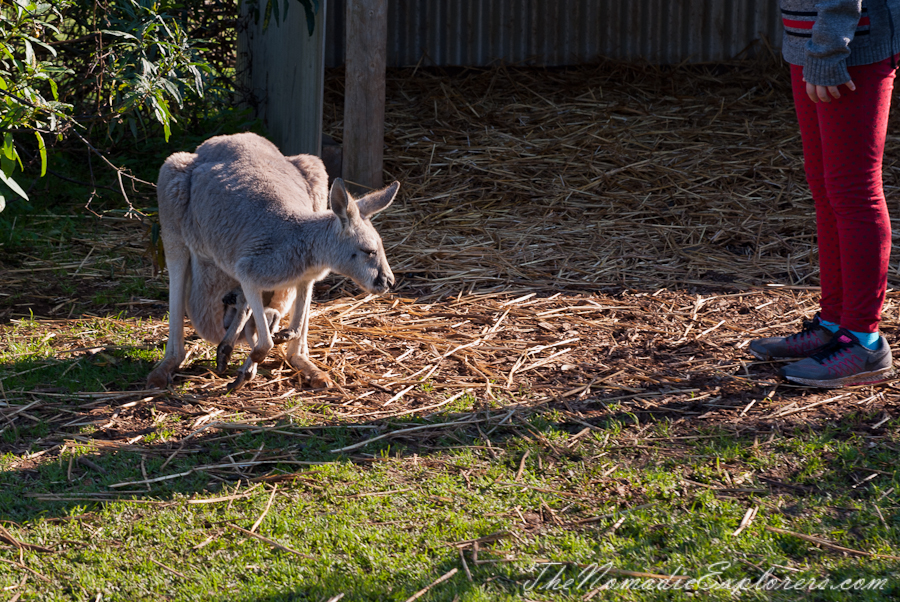 Lastly, they have flying foxes, some pythons, goanas and lizzards: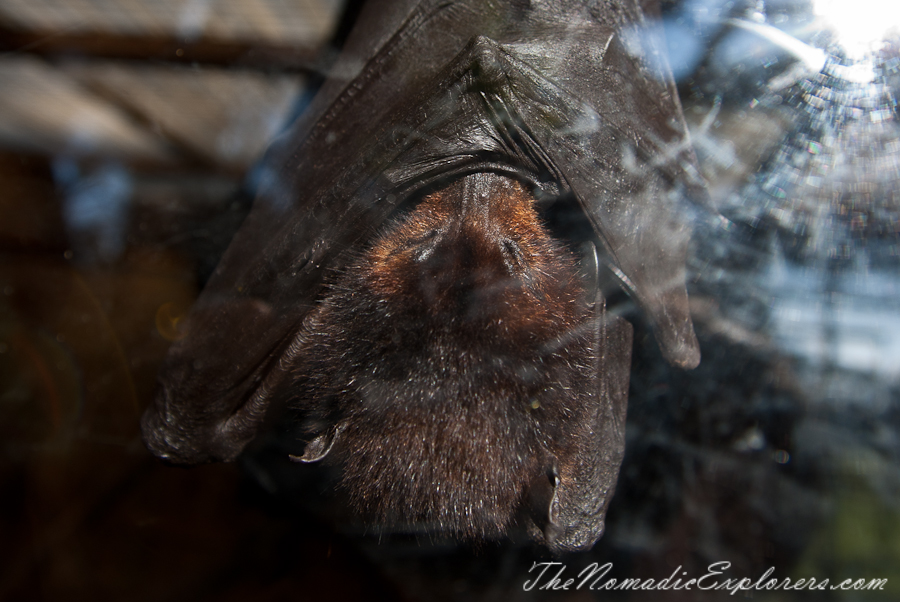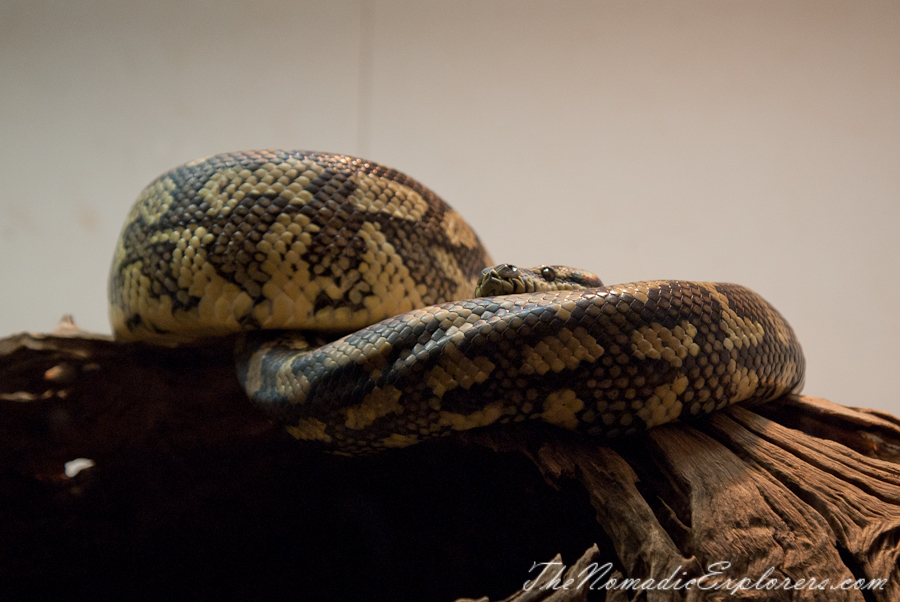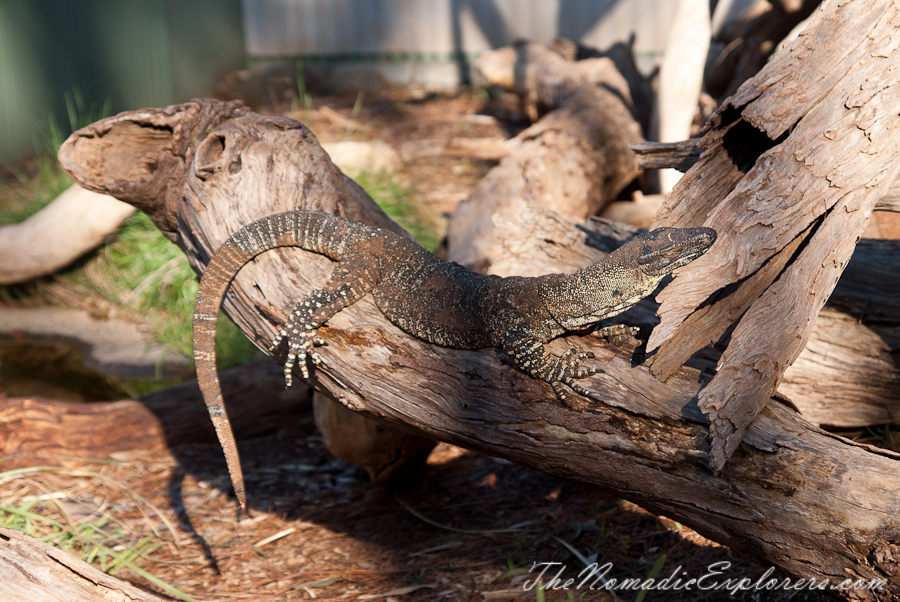 As for us, we ended up our day by watching seals at the Nobbies (bring your binoculars with you!) and then watching a sunset at the Cape Wollamai.
If you haven't had enough cuteness for a day, you can always head over to the Penguin Parade afterwards. Sure, you're not allowed to feed or cuddle them (or even take pictures) but it's totally worth it. It can get quite cold at the beach, so make sure you layer up so you don't freeze, even in the summer months.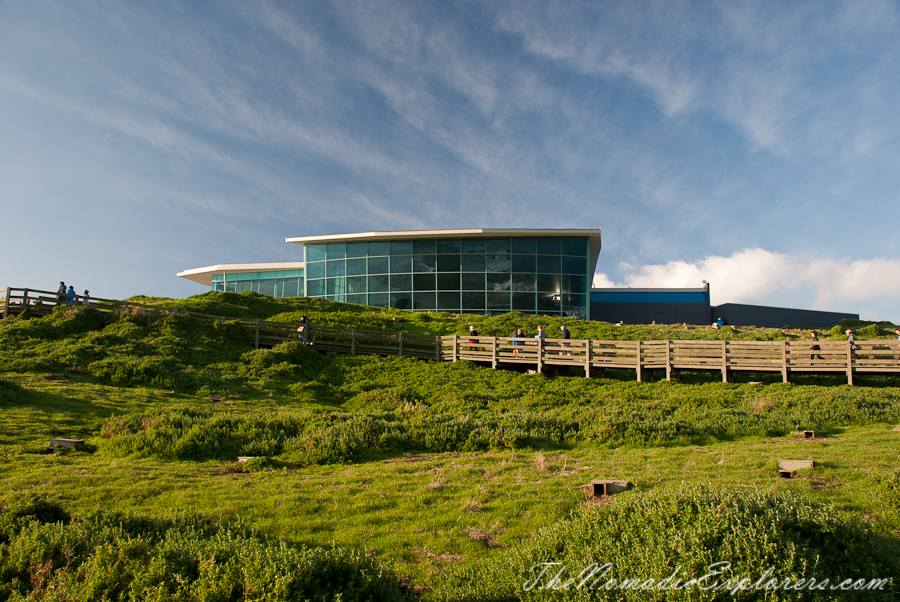 Sunset at the Cape Wollamai (don't miss a great walking to trail to the Pinnacles!):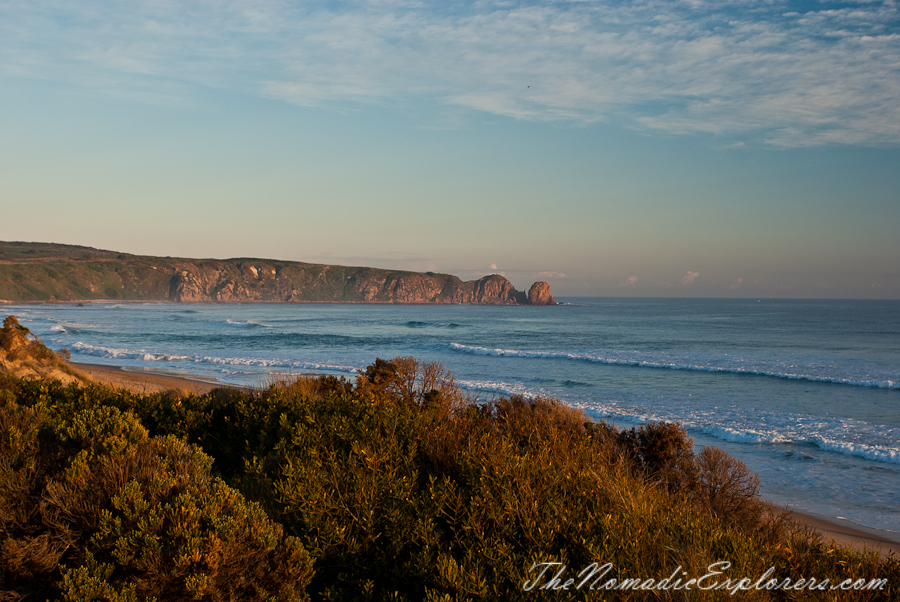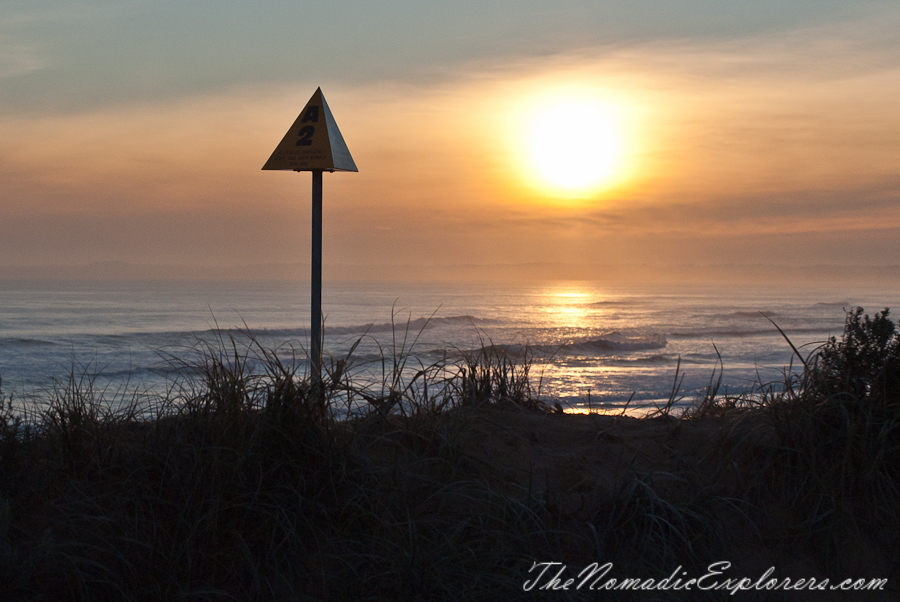 It was a fantastic day and I kept smiling while driving back home.
How to get there: 2115 Phillip Island Road, Cowes, Victoria, 3922
At the moment of writing entry fees were the following: Adult: $18.00, Child (4-14 years): $9.00, Family (2 Adults and up to 3 Children, 4 to 14 years): $48.00
In order to help you to see what else Phillip Island has to offer and highlight the most popular attractions, we created a mobile app: 'Phillip Island - Let'sGoToAU' with two routes: "Phillip Island in 1 Day" and "Phillip Island in 1 Day With Kids". Download the appication from the Google Play here for free here.