By the time when I am writing this article, I've already visited Melbourne Zoo (twice), Healsville Sanctuary (three times), Werribee Open Range Zoo and Ballarat Wildlife Park, so I am not a newbie at the "Australian" zoo. Phillip Island Wildlife Park is my favourite one. I think this is a best wildlife park to visit if you have kids or guests from overseas and would like to show them australian animals and do not spend a fortune for feeding them (like in Healsville Sanctuary). You can feed kangaroos, wombats, see koalas, emus, Tasmanian devils, dingos and much more!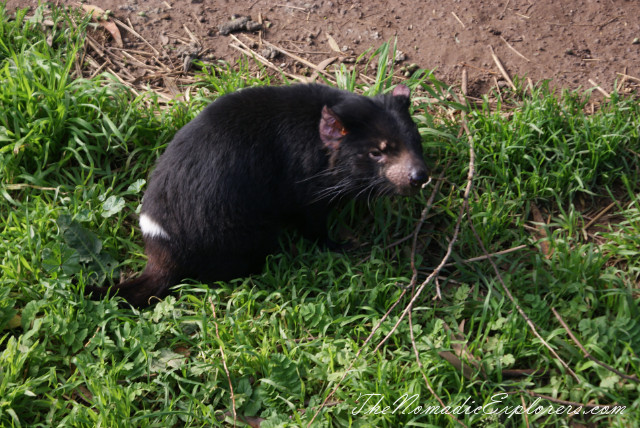 In this article I am going to share some photos which I made during our first visit in July 2012. Probably, I will add some more photos a little bit later.
As I said earlier, one of the best things in this park that you can hand feed and pat most of the animals, including wallabies, kangaroos (Red, Grey) and pademelons.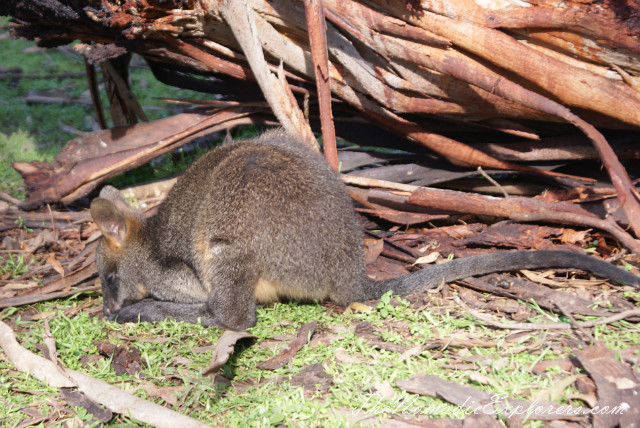 Some of the animals are sitting in cages, such as quolls, eagles, snakes, bats, kukabarras, parrots and other...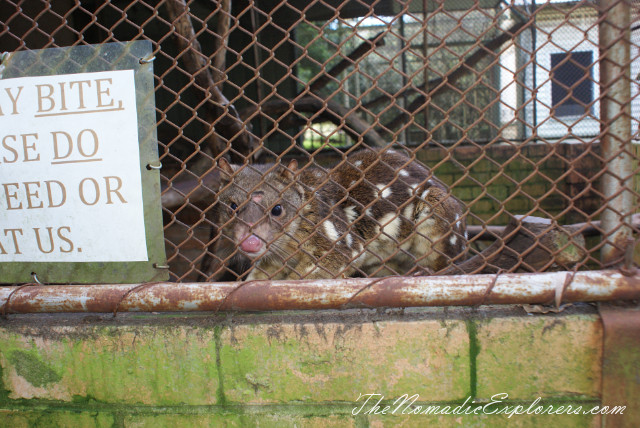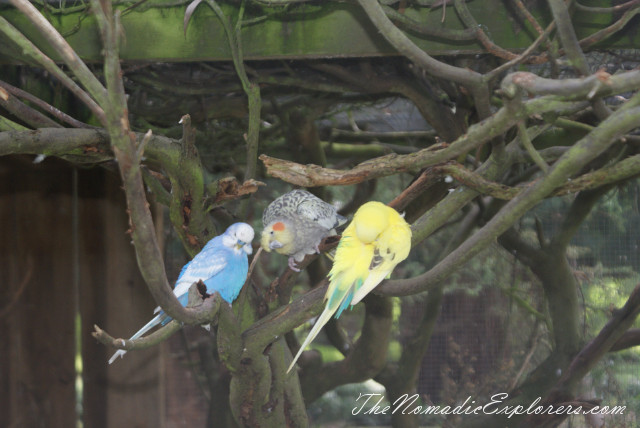 Yes, I know that wombat might be dangerous, but is so cute!!!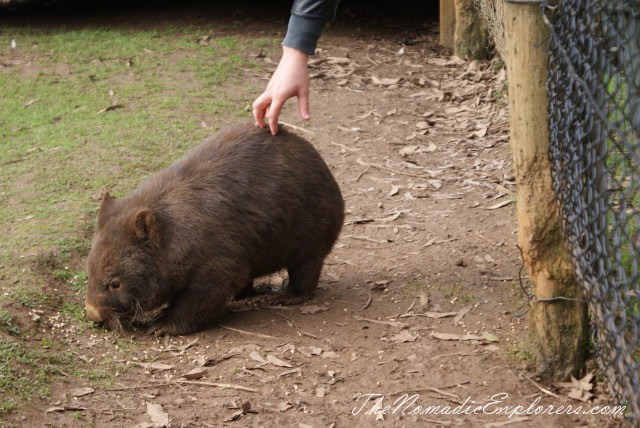 Dingos: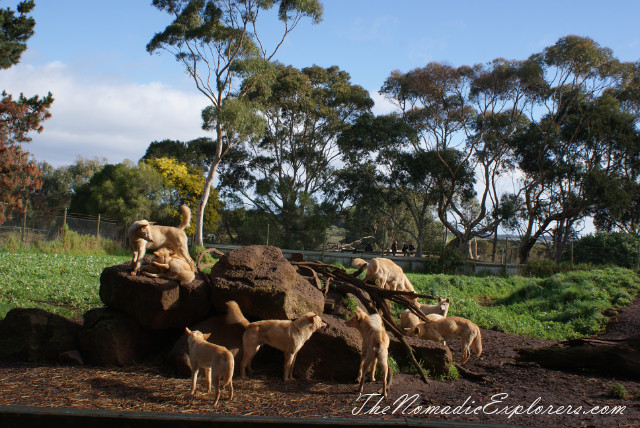 The park is huge!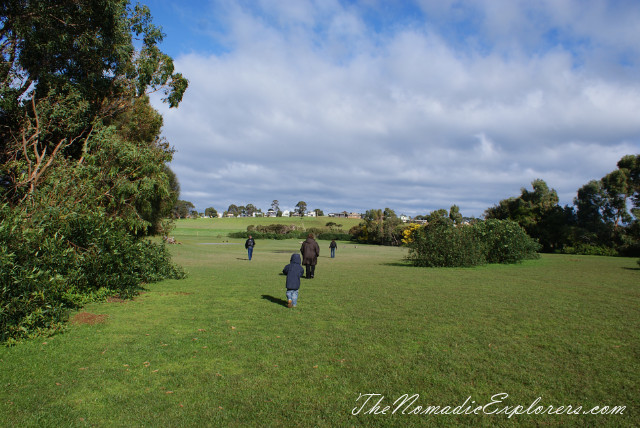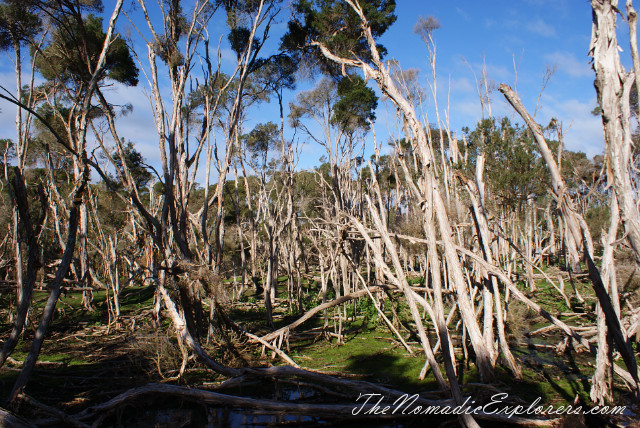 I highly recommend you to visit this (see bellow) part of the park - the views are very unusual there!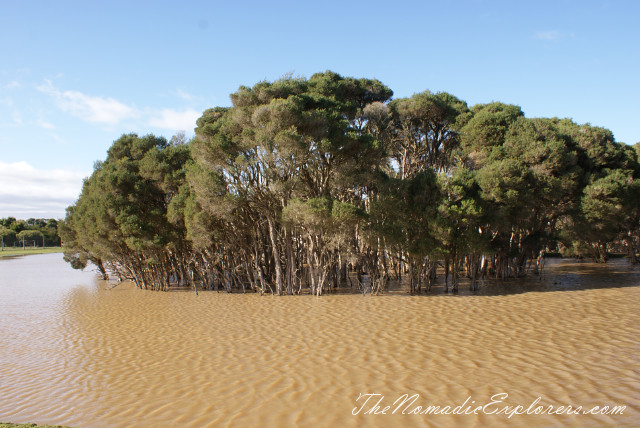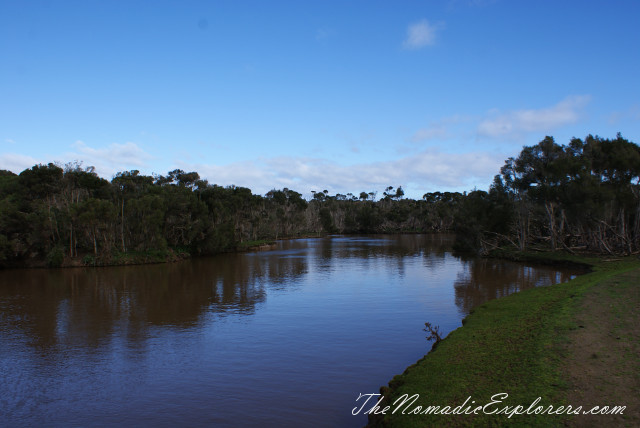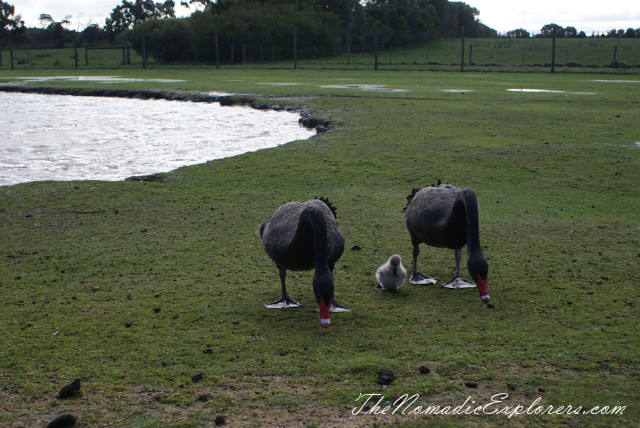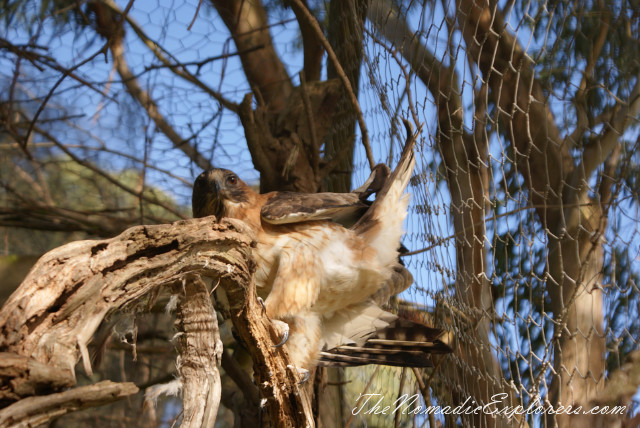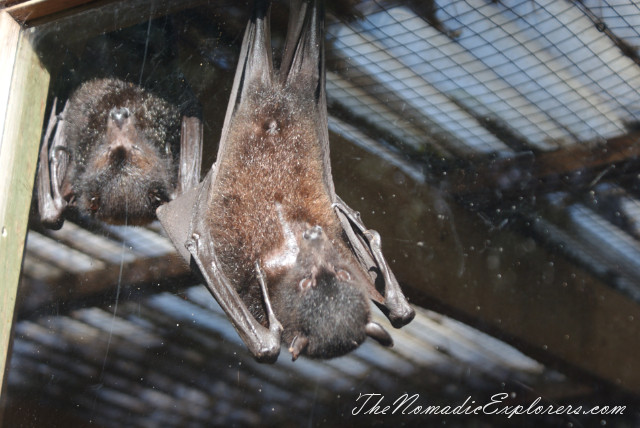 Phillip Island Wildlife Park is a good place to spend 3-4 hours before going further (to the Nobbies, as an example). At the moment of writting, we visited this park 3 times (in July 2012, April 2013 and Feb 2014) and every time I discover something new there - new animals, new places to explore, so I am looking forward to visit it once again :)