As I already mentioned earlier, Margaret River region has all types of adventures for everyone. In our case, as we had only few hours before heading back to Perth, it was a real challenge to choose where we'd like to go all together.  We decided to visit one of the famous caves in the area. 
There are more than 150 caves in the Margaret River region. These caves belong to a series of complex and fragile karst systems which are landscapes formed by the rapid drainage of water underground. The main road that travels along the Leeuwin Naturaliste Ridge is aptly named Caves Road.
One of the major providers of the caves tours operates three spectacular show caves: Lake, Mammoth and Jewel, but as we've been to most of the Australian caves we wanted something different and not to be pressured by crowds or their timetables. The solution came from the Tripadvisor website: there are other caves as well, such as Giants Cave and Calgardup Cave. These caves are operated by the Department of Parks and Wildlife, so it is not allowed to advertise elsewhere except official website. However, lack of advertisements doesn't mean anything. In fact, we were so glad that we visited Calgardup Cave! Unlike the other, well-lit "show-caves" in the Margaret River region, Calgardup is a unique experience below the surface of the earth.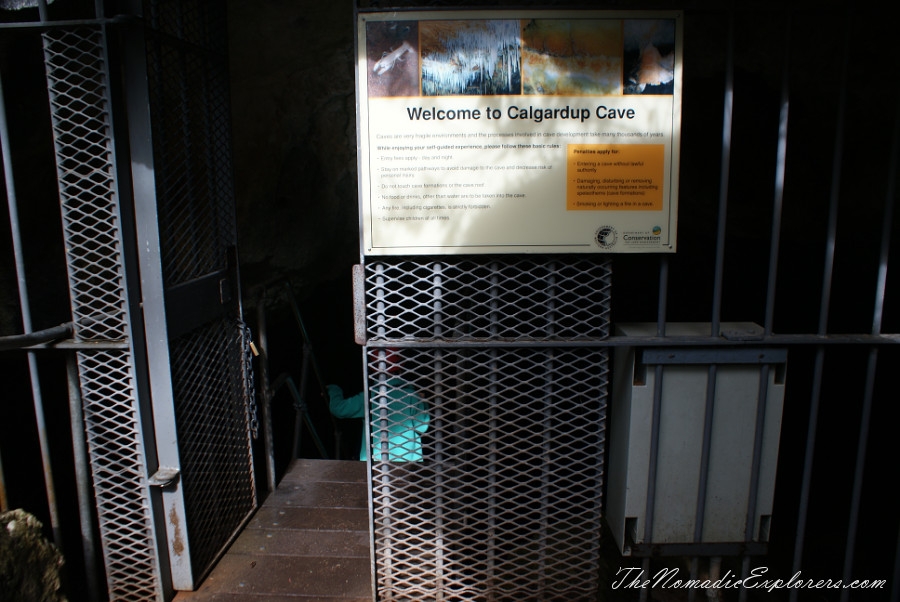 Equipped with a helmet and a torch, you make your way into the cave unguided, but still on a walkway, with viewing platforms along the way. We were the only three people in the entire cave when we visited the cave and were delighted by the endless darkness and stillness, bar the sound of water droplets hitting the lake in the cave. I had a plenty of time to shoot the cave from different points and this was a truly magical experience of the senses.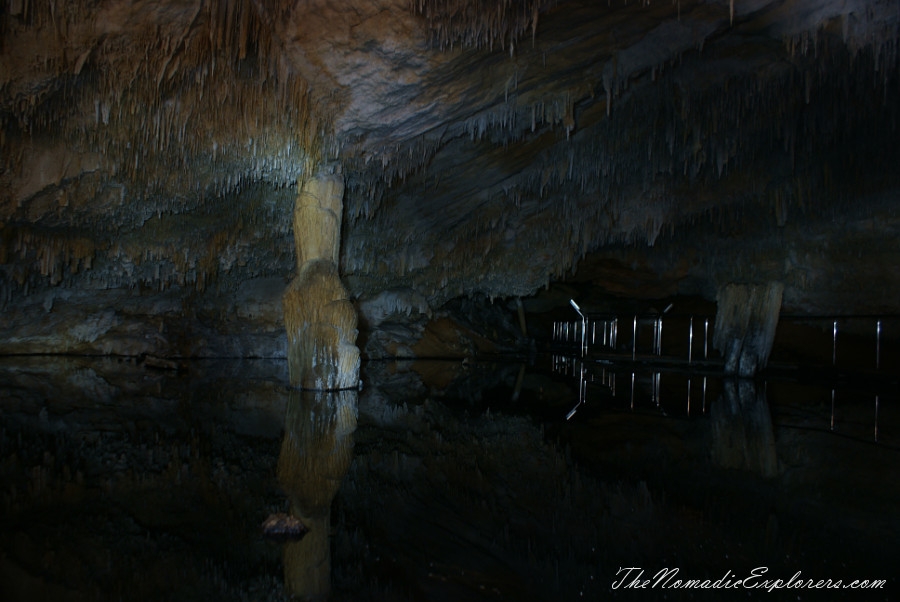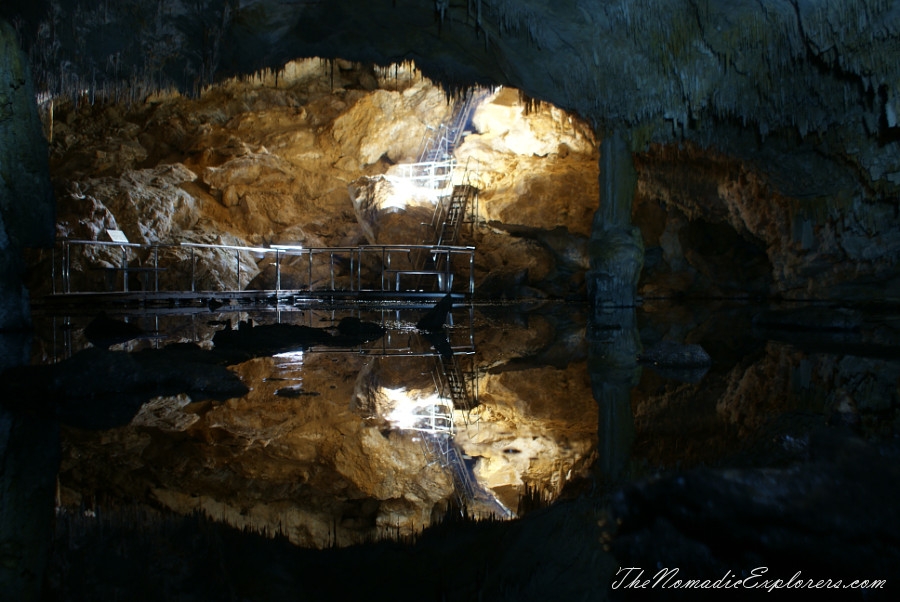 At the end of the walk we switched off the torches to demonstrate to our son that you simply cannot see anything in a full darkness.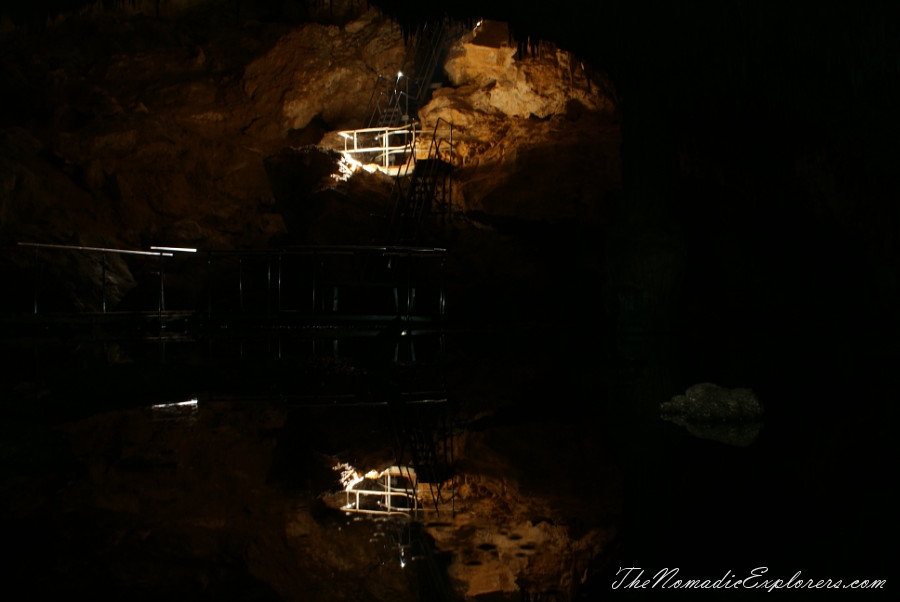 The Parks staff were very helpful and obliging. They gave us directions to one of the hidden gems nearby: a sinkhole, usually closed for public. We had a look at it as well.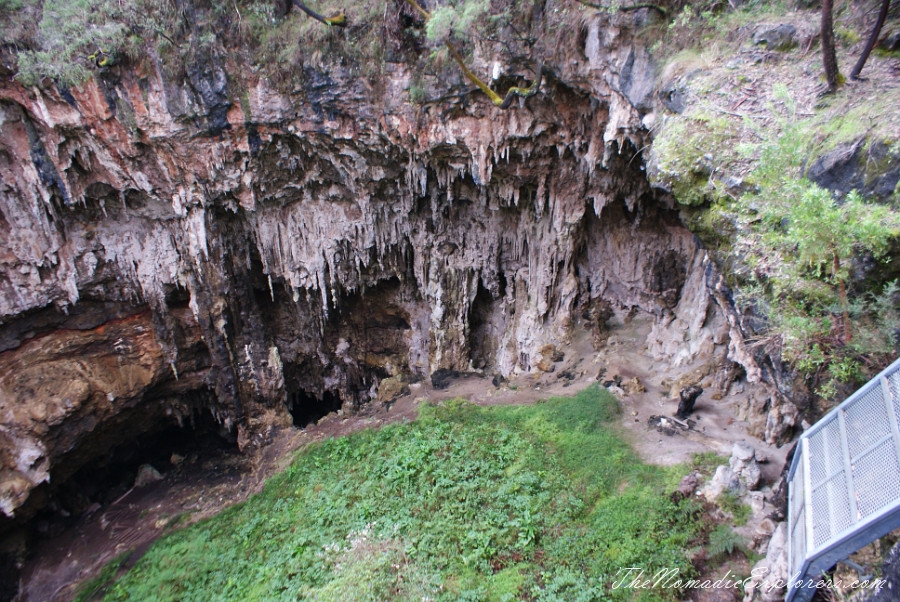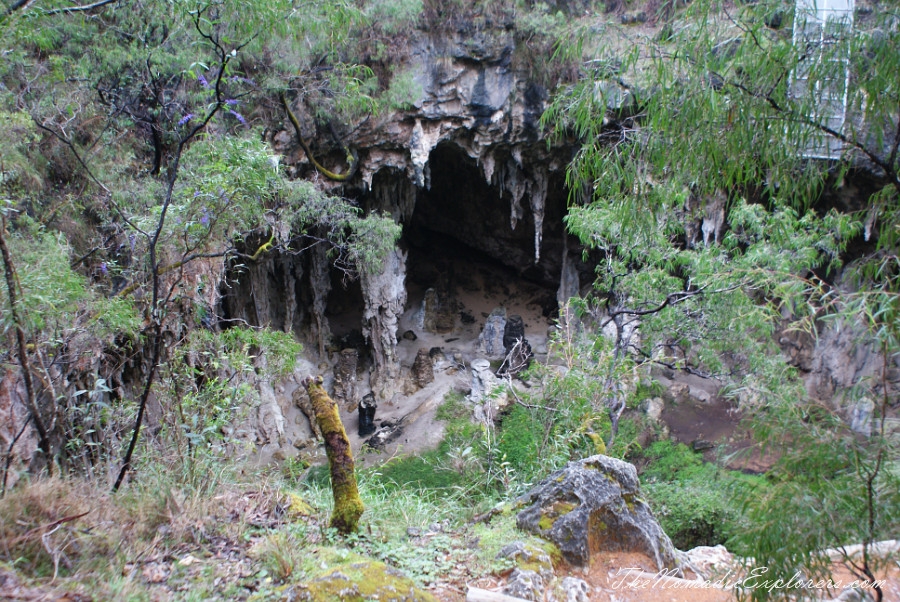 Well worth the experience. Nothing fancy. No flashing lighting. Just a great natural cave. Not expensive entrance fee either. Fully recommend.
PS: This is the last blog post about of Western Australia trip.
Western Australia South Coast Trip 2014
Western Australia South Coast Trip Travel Notes
Hope that you've enjoyed reading and that you'll find our information useful. If you have any questions - please let us know, we are more than happy to answer them.
Cheers!