We stayed in Jindabyne during our visit to Kosciuszko National Park. 
Jindabyne is a small town with a population no more than 2000 people. It is a service town for Australia's highest ski resorts: Perisher, Thredbo and Charlotte Pass. In summer most of the shops in the town are closed and it is very quiet. But do not be shy and plan your summer visit - the area offers relaxing things to do, such as fishing for trout or meandering bushwalks around the water's edge. You can also jump on your bike and ride around the the lake to find beautiful views as you head north on the Kosciuszko Rd.
If you came to explore the Kosciuszko National Park, you can stay in Thredbo Village as well. It is located not far away from Jindabyne. Unfortunately there was an annual motorcycle event (Snowy Ride) in Thredbo on these days (3-5Nov), so it was tricky to find a good affordable place to stay.
We spent three lovely days exploring the Kosciuszko National Park. We went to the Mt Kosciuszko and Yarrangobilly Caves, walked a lot around the Jindabyne Lake. Wish next time we will have more time to stay.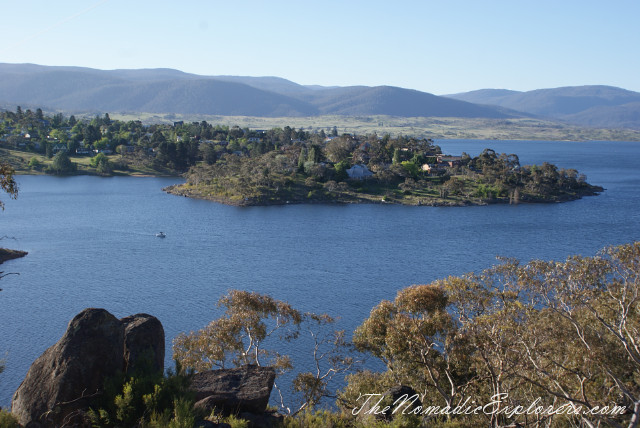 Originally situated on land that is now under Lake Jindabyne, the township and some of its buildings were transferred to its present location in the 1960s due to the construction of Jindabyne Dam, on the Snowy River, as part of the Snowy Mountains Scheme.
The post office: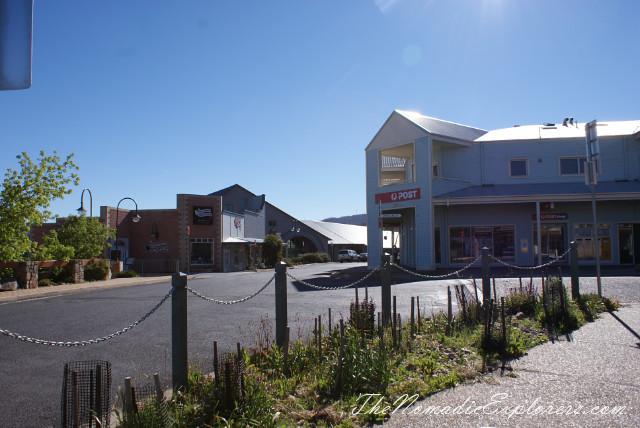 Main street and the shopping centre: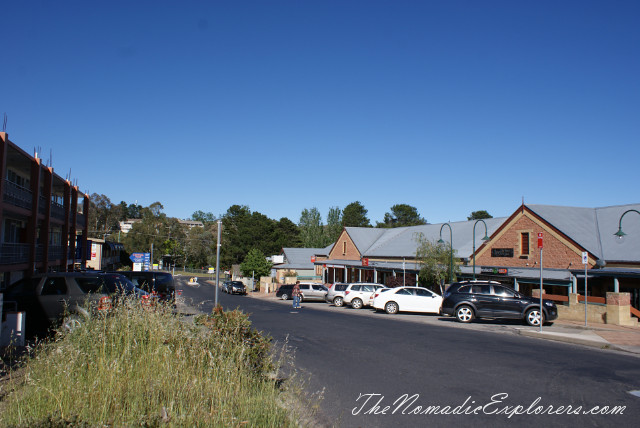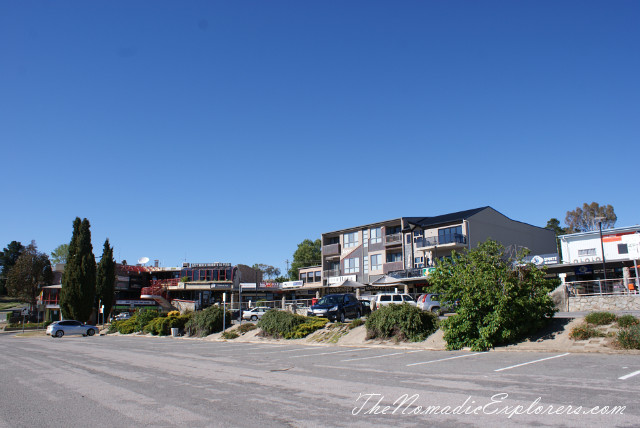 Jindabyne locality map: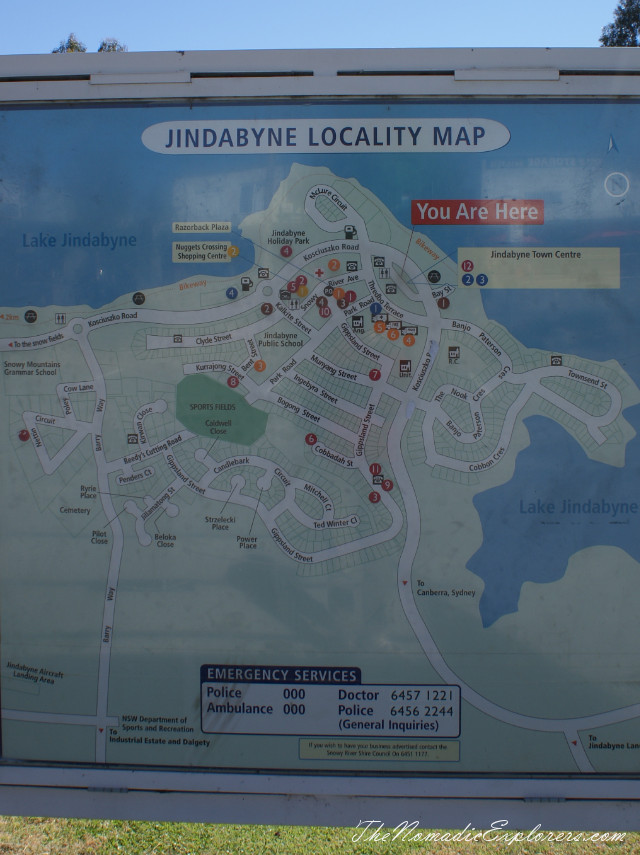 As you can see, it is VERY quiet there in summer :) But in winter.... well, as the town is heavily tourist-oriented with a large range of snow-sport rental outlets and accommodation facilities, you have to plan ahead your trip there and be prepared to pay a lot of money for accommodation.
Lets stop talking about money and talk about feelings. Walking around the water's edge, we've got a feeling that the lake looks like lake Issyk-Kul in Kyrgyzstan. We used to spent our summer holidays there couple of times and I still remember how happy were we there....
Jindabyne is over there:
Old Jindabyne: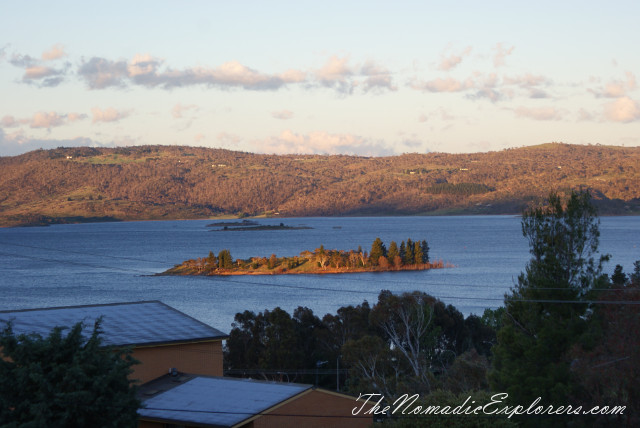 This part of the lake looks like Borovoe Lake, which is located in Kazakhstan: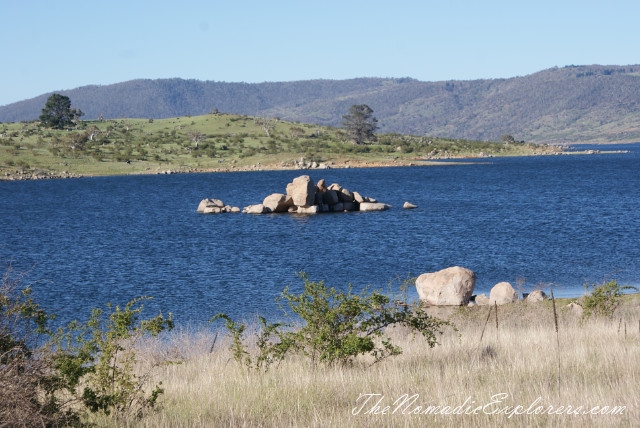 This was the first time when we saw a echidna in a wild. It was very funny to look at it and wait until it decided to walk further.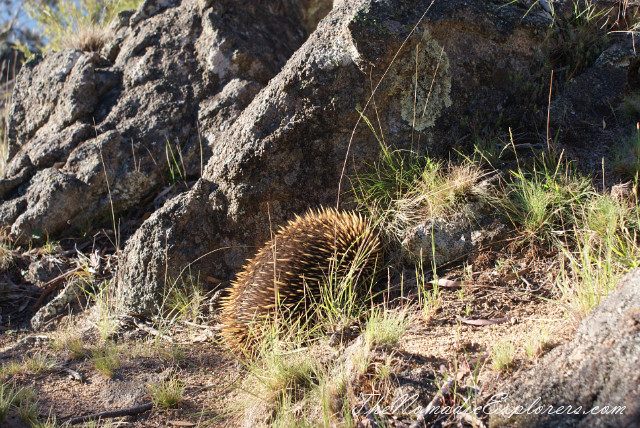 We will be back!