Last spring we went for a short 2h walk to the Cape Schank in Mornington Peninsula National Park. The location was named in 1800 after Captain John Schank, R.N. by Lieutenant James Grant sailing on the Lady Nelson. As you might remember, we visited the Lady Nelson Information Centre in Mount Gambier, where we learned more about the ship and James Grant's journey.
The cliffs at Cape Schanck rise 80 metres above the ocean and the lighthouse rises another 21 metres. From the Cape Schank Light House, there is a board-walk leading down to ocean and a number of walking trails thru parkland to beaches.
We arrived at Cape Schank at 5pm, the lighthouse was already closed, so we went for a walk.
The Cape Schanck Lighthouse at Mornington Peninsula has been sitting at the top of the cliff top overlooking the Bass Strait since 1859. This working lighthouse keeps the shipping lanes safe for boats of all types as they pass Mornington Peninsula to and from Melbourne. Today, Cape Schanck Light Station is a part of Parks Victoria and provides visitors with a maritime museum, daily guided tours of the working lighthouse, spectacular coastal bush walks and 4 self contained cottages are available for overnight accommodation at Cape Schanck Light House.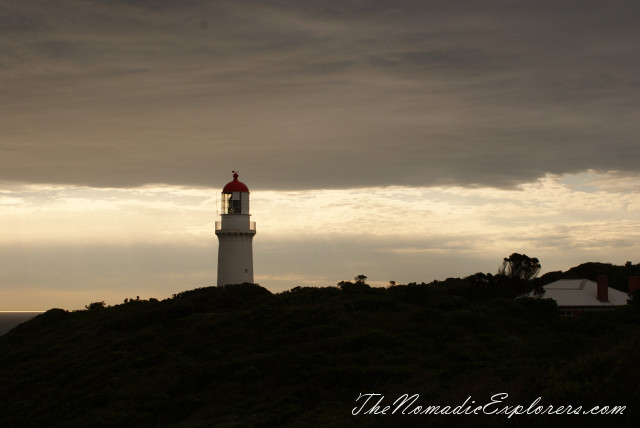 We went for a walk to the Pebble Beach from the car park. The walk has some steps, so be aware of that if you have a pram or a wheelchair.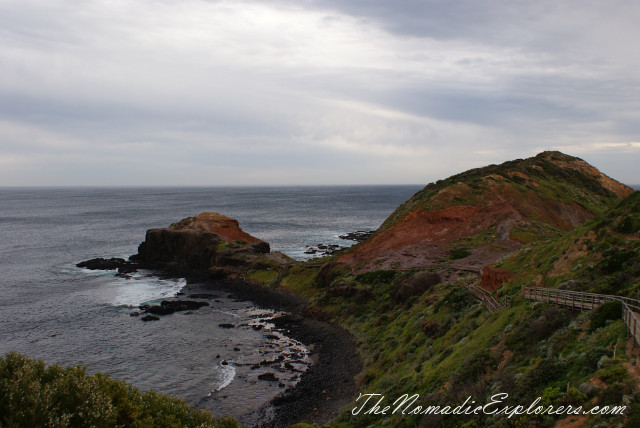 It is very beautiful around: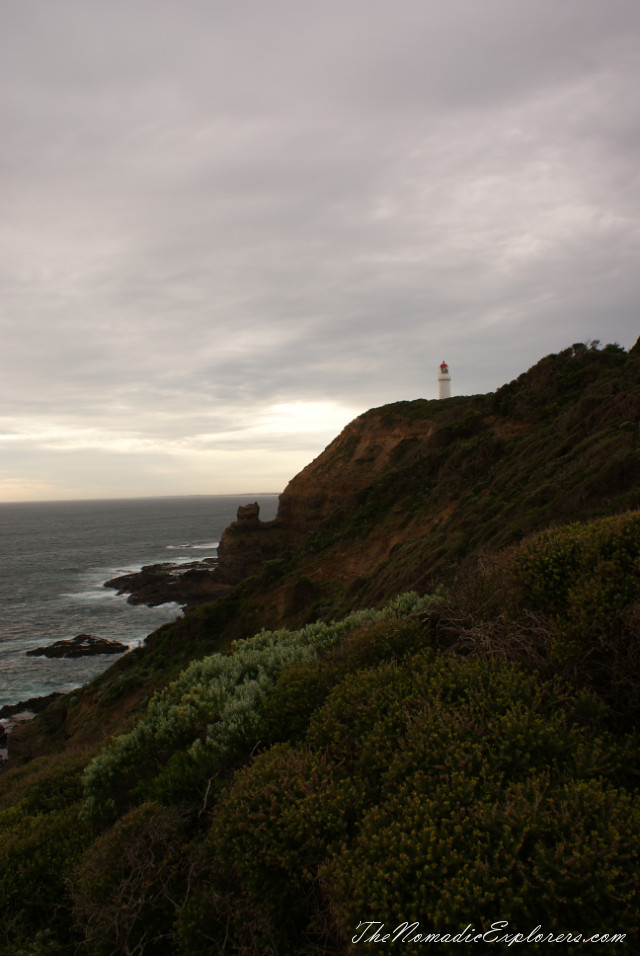 Some coastal riffs:
Pulpit Rock (it's looks like a tooth!):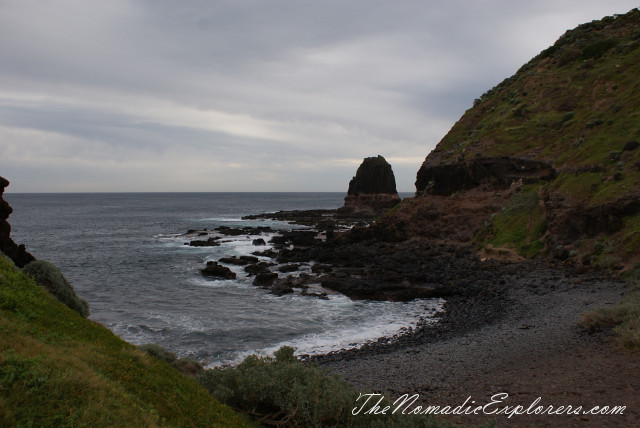 There is a warning sign saying that sudden large waves wash over these rock platforms. We decided to go to the beach with black sand (if you look at the cape, the safe beach will be on your left).
After a while we went back to the car and drove to the Flinders Blowhole (-38.484887,144.99111). The blowhole is not so far from the Elephant Rock.
Little Bird Rock. I have no idea why this rock is called so.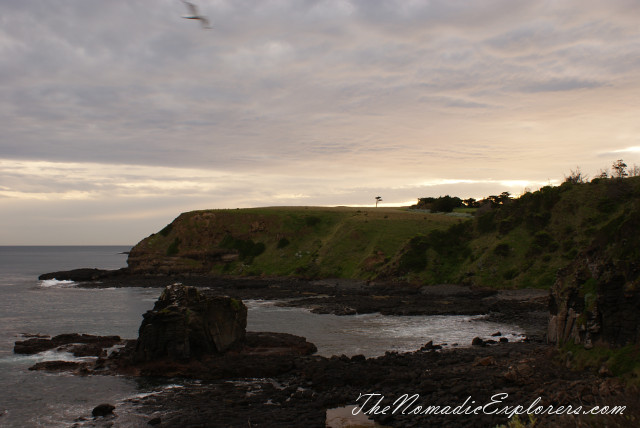 The Blowhole is on the right from these rocks. I stayed on the beach, Mr.D. went to look at the blowhole. The waves were huge and the wind was strong, so I was a little bit worried about him. He came back safe and told me that there is a hole in the rock. Probably, this is it - the blowhole.
It was almost 7pm, so we headed back to Melbourne.
Nice place, nice walk, we will be back.