Many visitors are surprised that Strahan (pronounced "Strawn") is a top resort and not a lonely fishing village on the shore of Macquarie Harbour. When the Franklin River campaign set up its headquarters here in 1982, it catapulted a town that was dying for want of a port into the big league of state resorts. By the early 1990s it was already a beacon of ecotourism that was receiving ninety thousand tourists a year.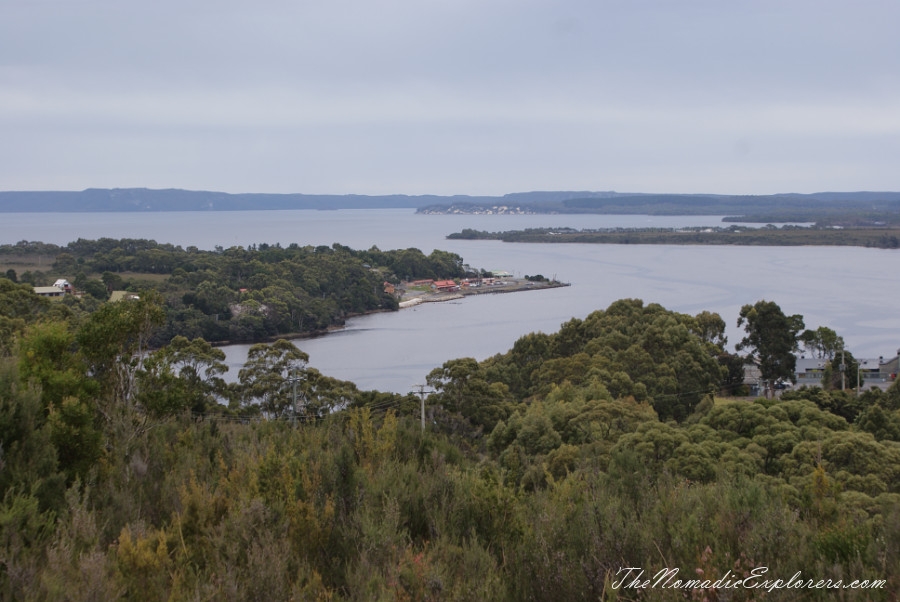 Today it is the hub around which all tourism in the west revolves; an obligatory stopover for a cruise on Macquarie Harbour, a magnificent body of water six times the size of Sydney's; a departure point for the West Coast Wilderness Railway; or any number of wilderness attractions that are Strahan's stock in trade. A small fishing fleet sails for abalone, crayfish and shark, and there's commercial fish-farming of rainbow trout and Atlantic salmon in the harbour, but for visitors all this is a slideshow.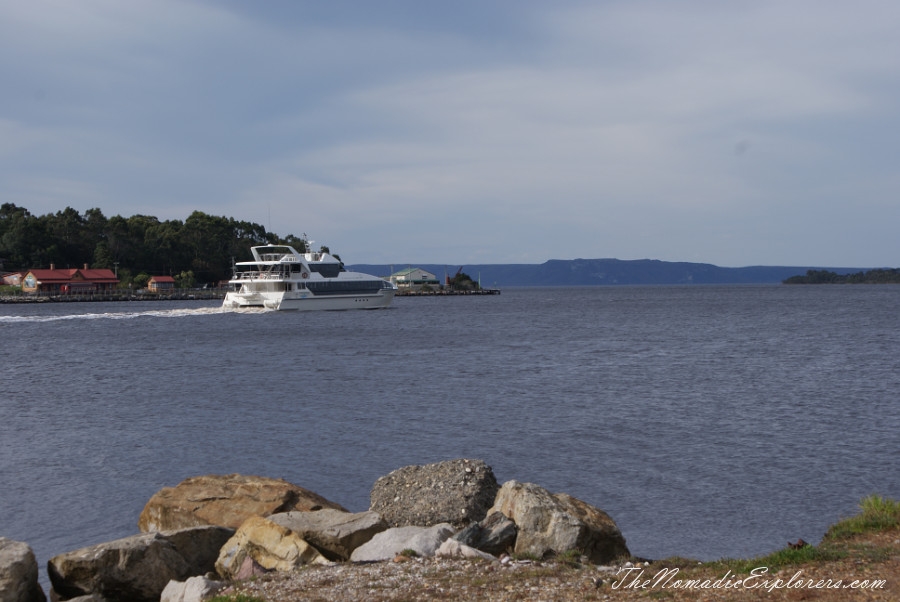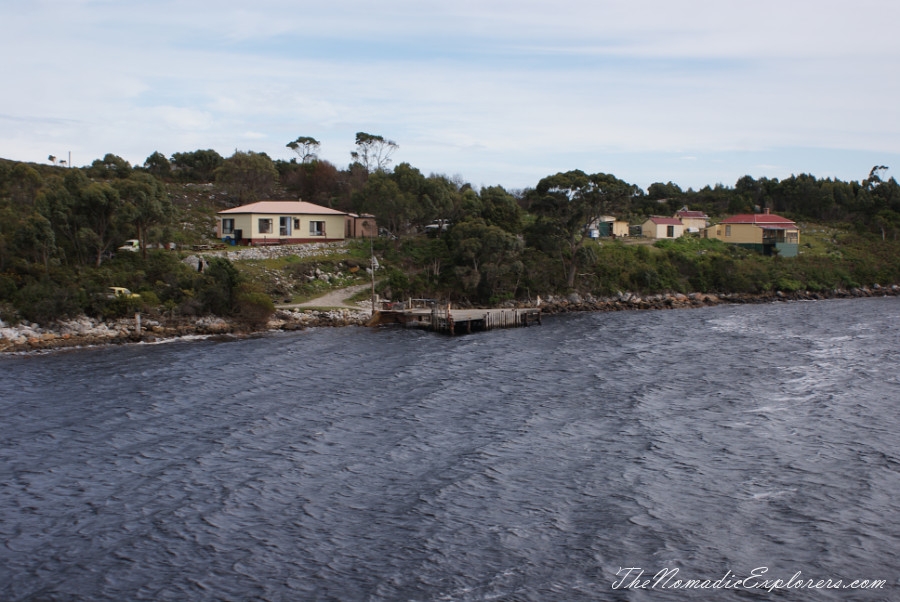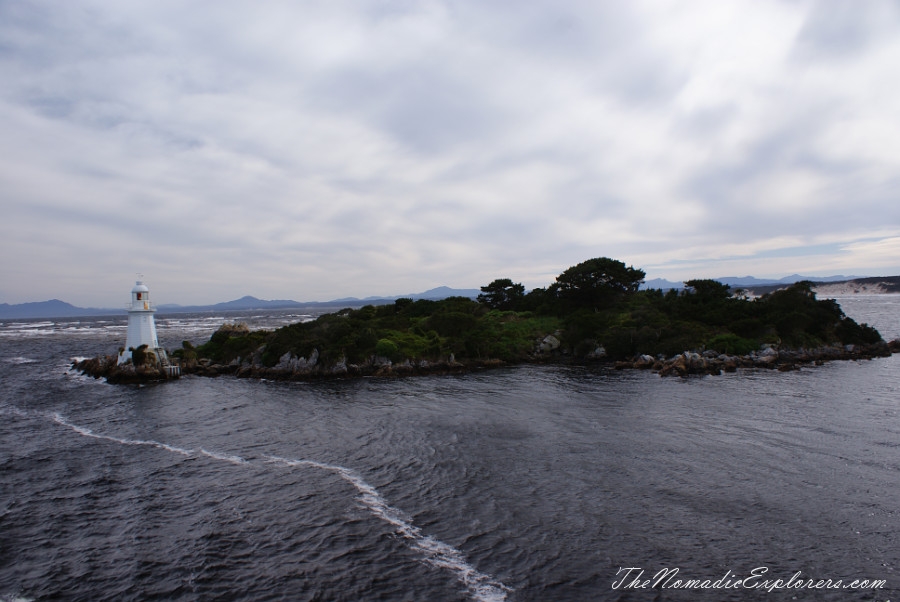 The Gordon River is deep, its waters dark from the tannin that leaches out of button-grass plains. Cruise boats used to travel 30km upriver, but the speed at which they had to go was eroding the riverbanks. They now travel 14km upriver to Heritage Landing, where there's a chance to see a section of unadulterated rainforest: a broadwalk above the raiforest floor allows you to get close without disturbing anything. The swampy conditions are ideal for Huon pines, a threatened species unique to Tasmania. The slow-growing trees are estimated to be the second-oldest living things on earth after the bristlecone pines of western North America, and are noted for the resin-rich methyl eugenol oil in the trunks that slows fungal growth.
Two operators offer river cruises; both visit Macquarie Heads ("Hells Gates"), the fish farms, have guided tours of Sarah Island and make a thirty-minute stop at Heritage Landing. We chose World Heritage Cruises company because they pioneered this work and because on their boat, the Eagle, any passenger is able to wander to any part of the boat.
Moreover, later on we could came into the wheelhouse where kids sat in the co-pilots chair and chatted to the captain for some time.
The cruise covers approx 120km and takes 6hrs.The cruise first made its way out of Macquarie Harbour through Hell's Gates (the narrow entrance to the harbour) to the Great Southern Ocean where it turned, with some rocking and rolling, back through the Gates and proceeded to Sarah Island.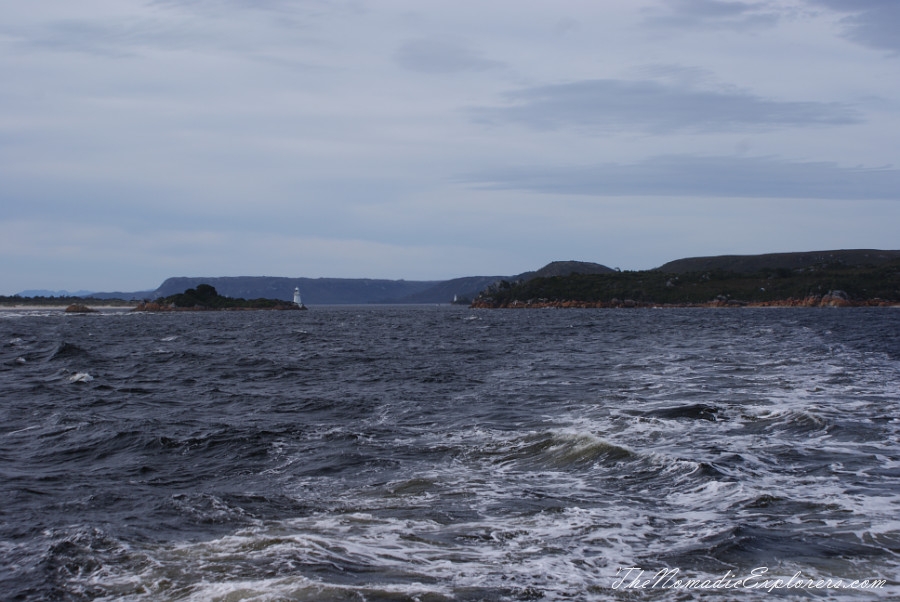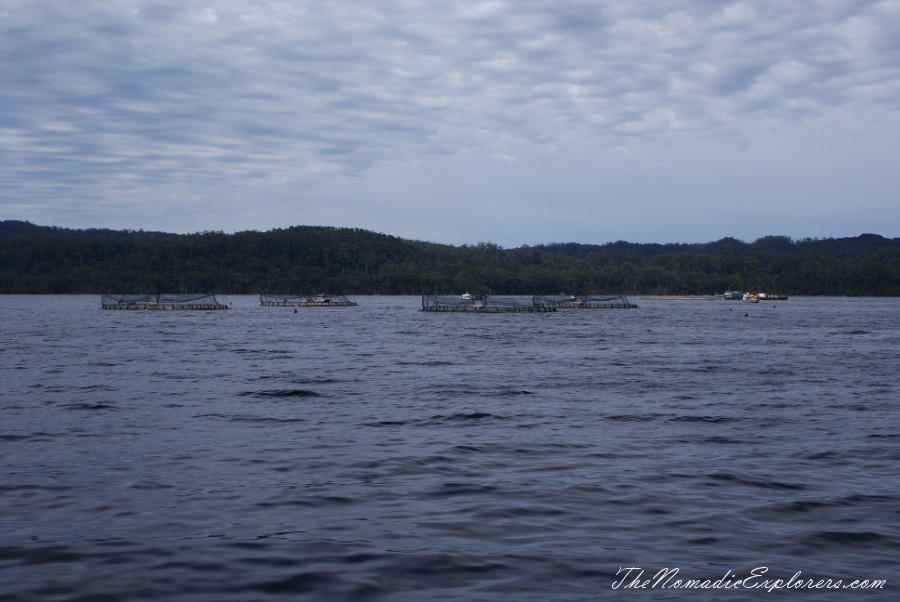 Even though it was raining sometimes it made no difference as the viewing from the boat is wonderful as you can walk around any of the three decks.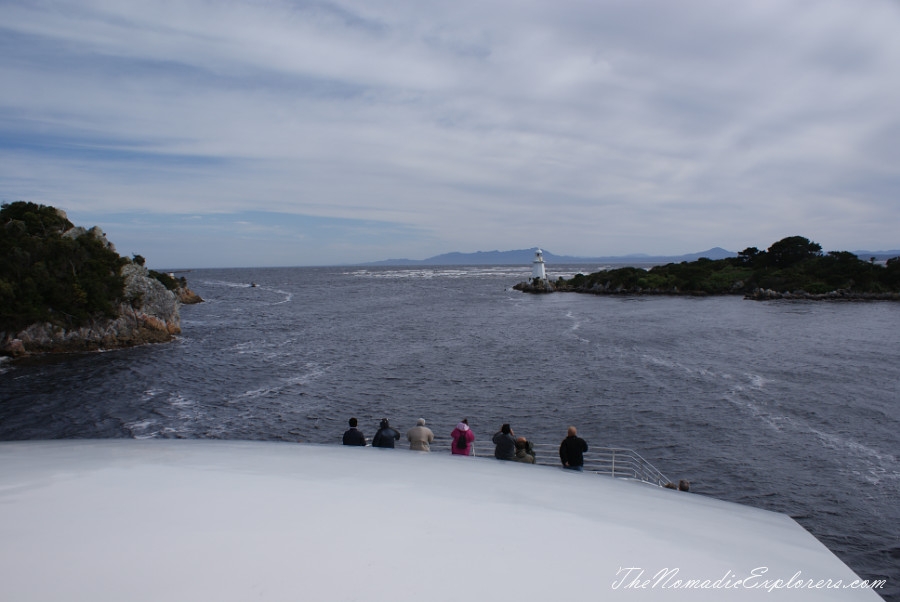 We then proceeded to Sarah island where you get off the boat for an hour to visit the old convict colony. Our guide was quite a character and really brought the place alive with his animated rundown about what happened there.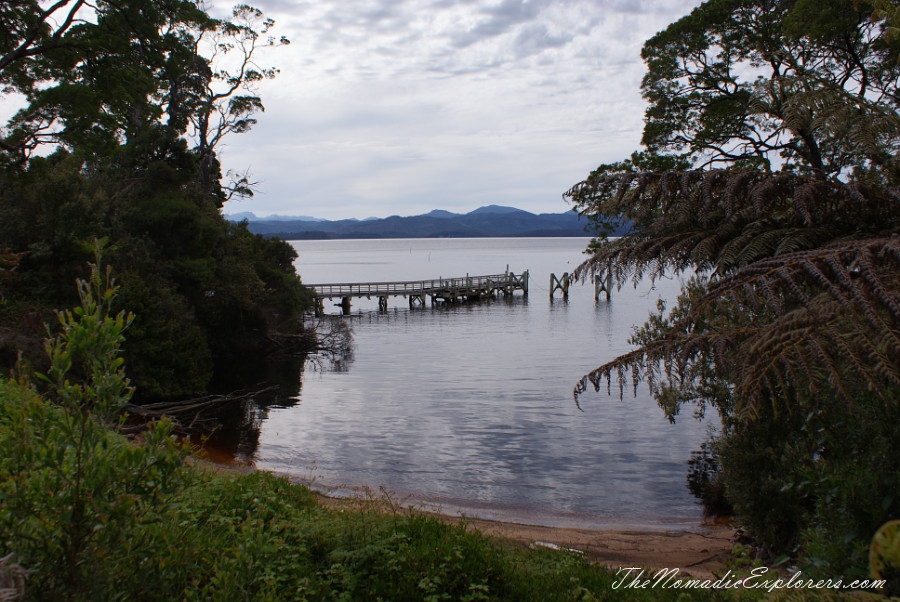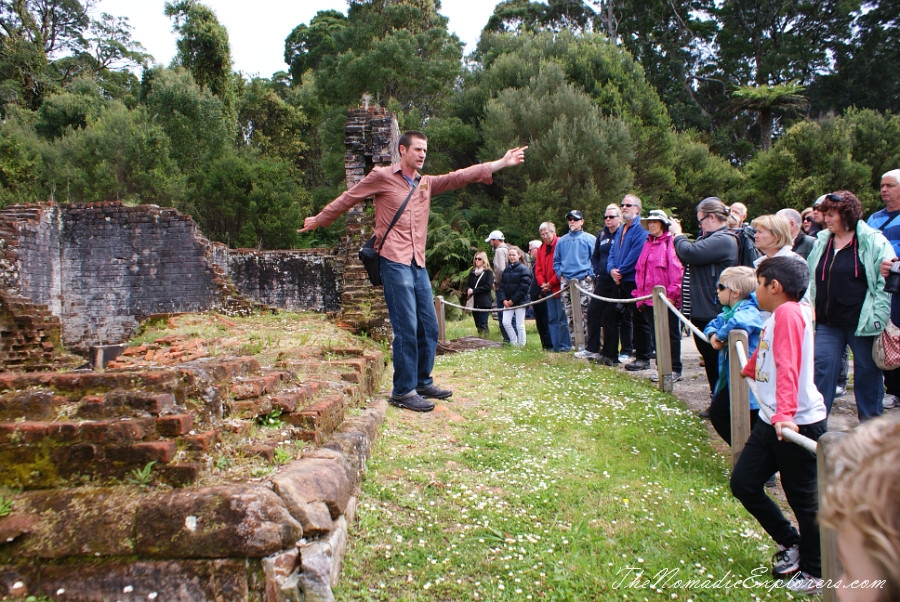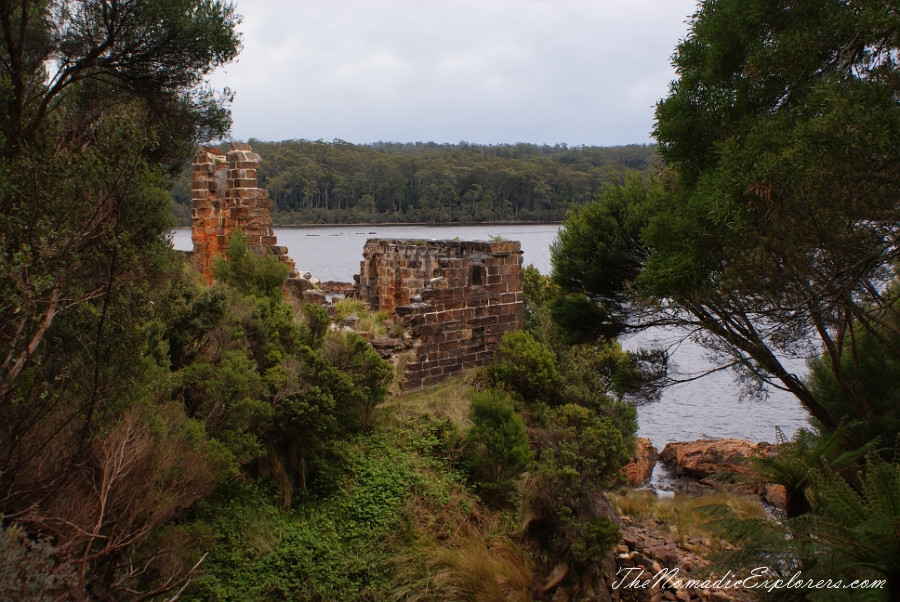 We then went up the Gordon river to the Heritage landing where you can get off to see the rainforest. We saw one fallen tree on the walk that is reckoned to be around two thousand years old; another trunk found in the area was carbon-dated to thirty thousand years by Forestry Tasmania and was still workable. The wood's oil content also helps explain why Huon pine was so highly sought by foresters: not only was it rot-resistant and tough, it was one of the few green timbers that floated in tasmania. Huon pine logs were floated down to a boom camp and fashioned into huge rafts to be rowed across Macquarie Harbour.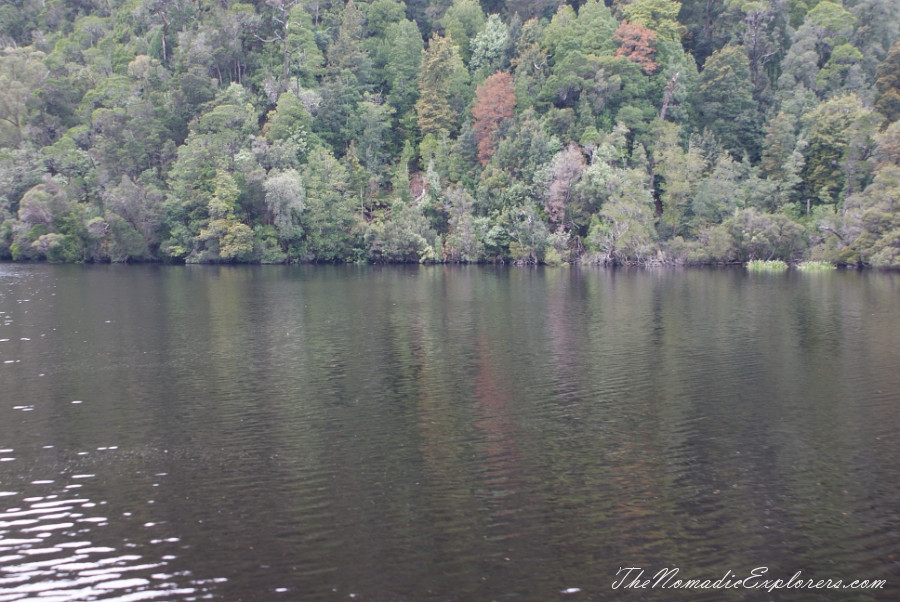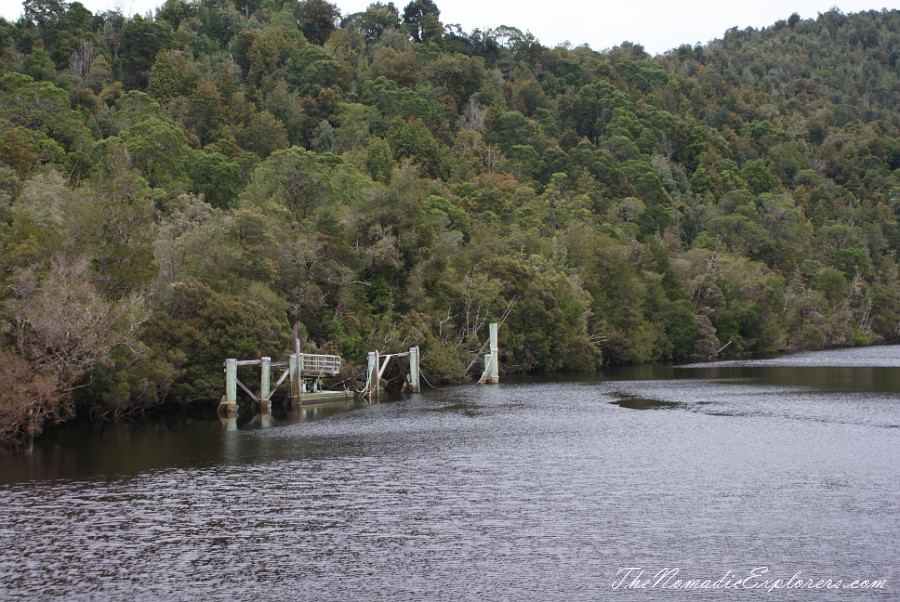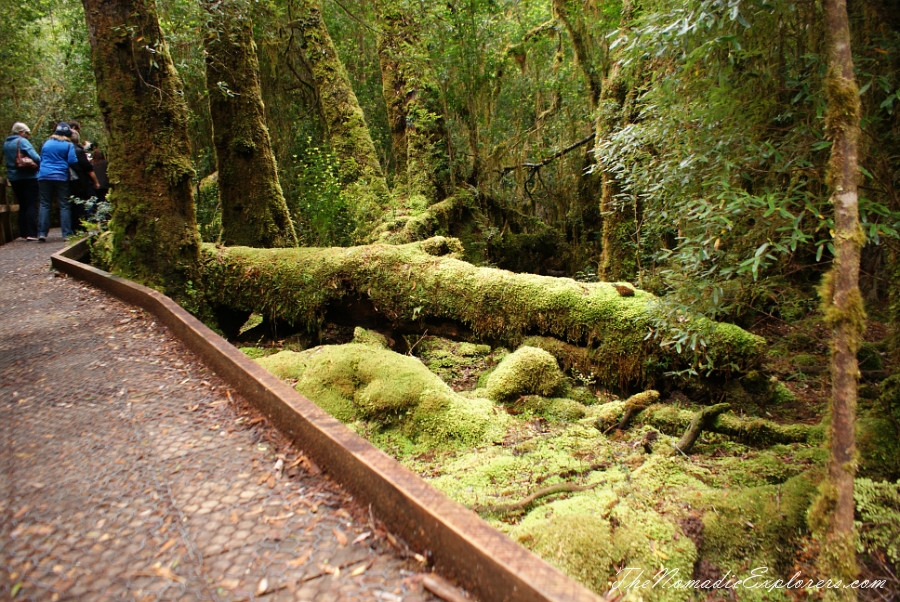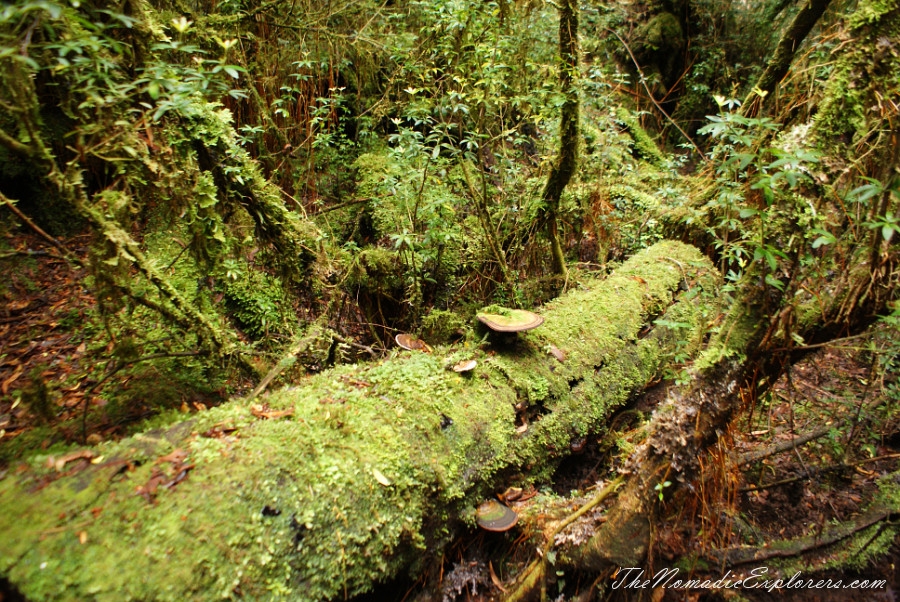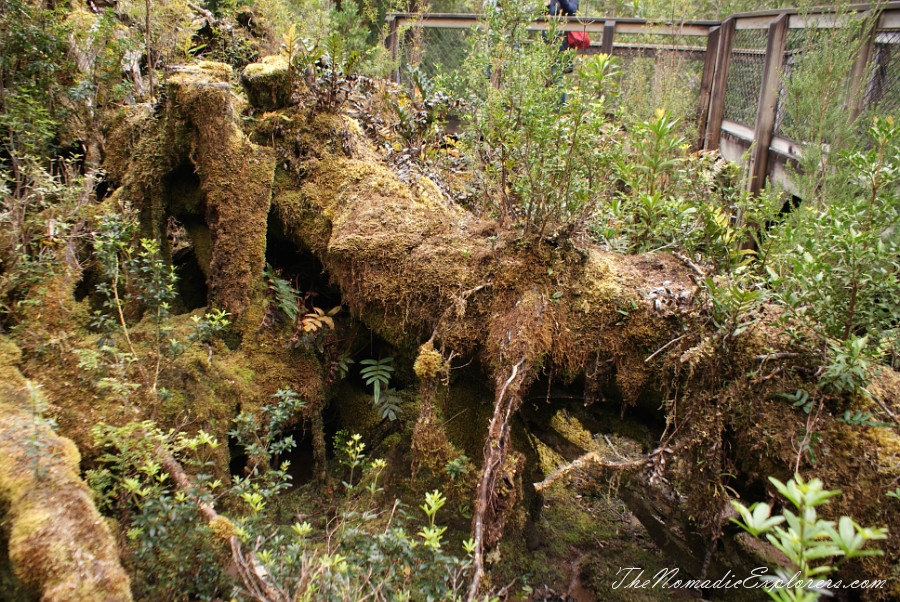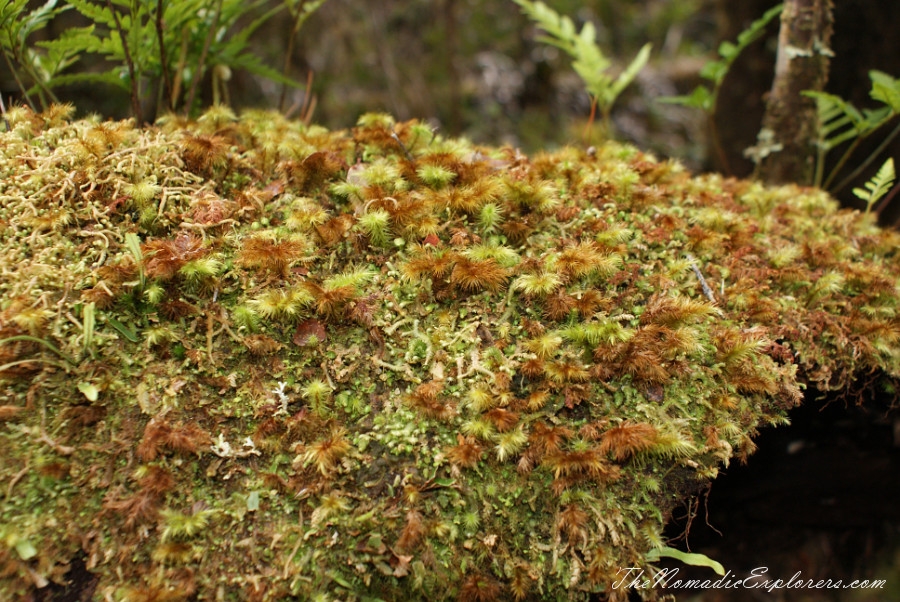 That is how Huon Pine looks like: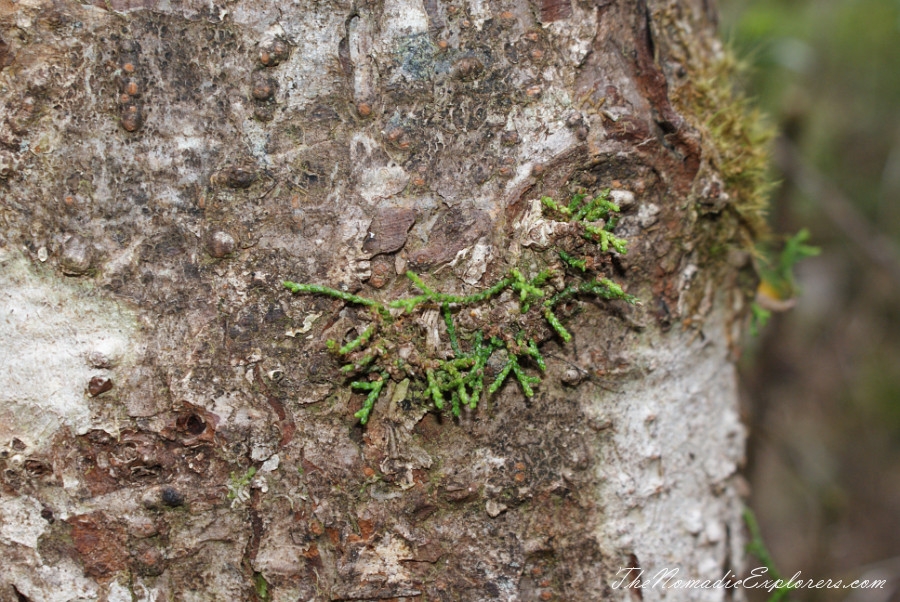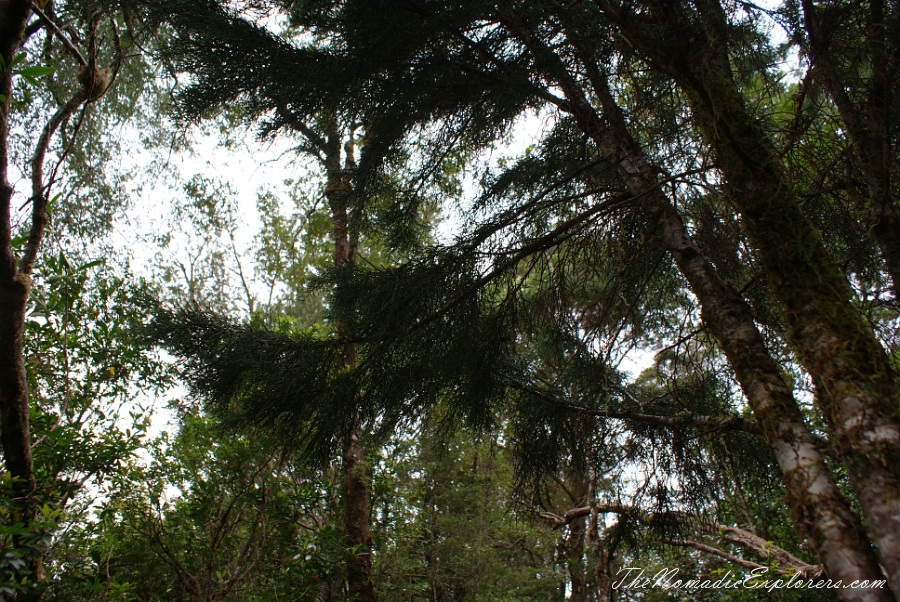 The whole day was most enjoyable with delicious lunch included (salmon, cold meats and salad). Troy our captain provided an informative commentary as we came upon points of history and current interest and answered questions.
There is a small library on the boat, as well as kids area, so everyone can find an activity for himself not to get bored. As for us, we explored the ship from the top to the bottom, read couple of books about history of the area, watched a movie about Huon pines and enjoyed the views and good company.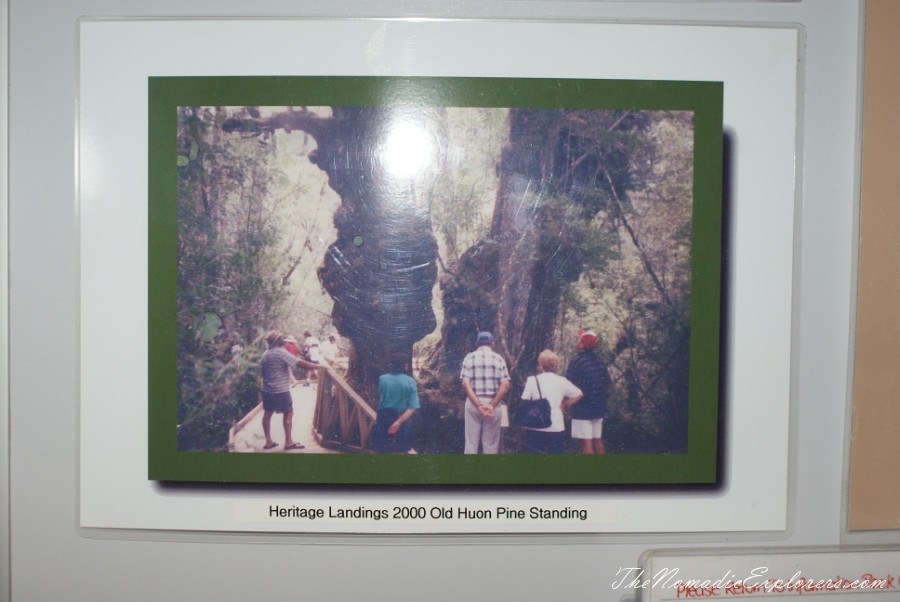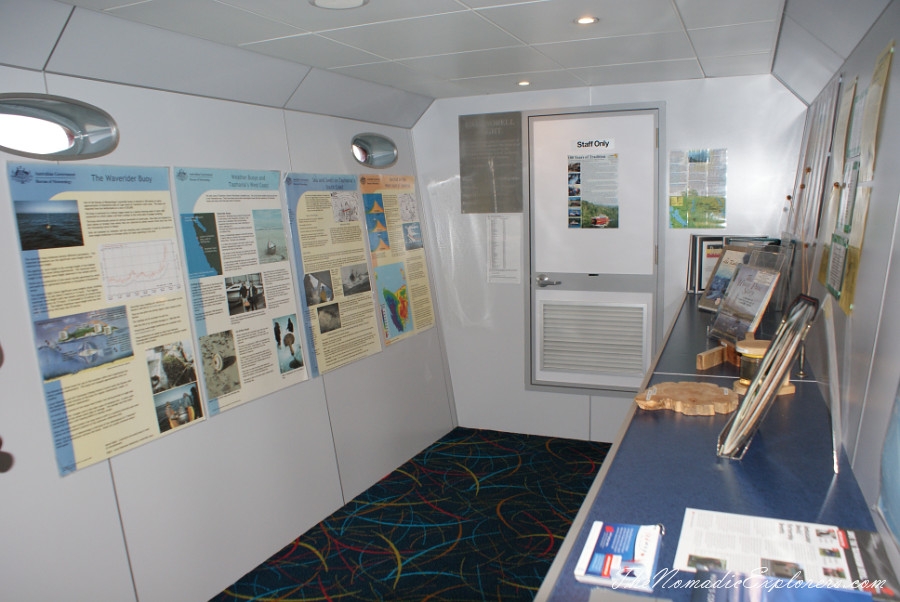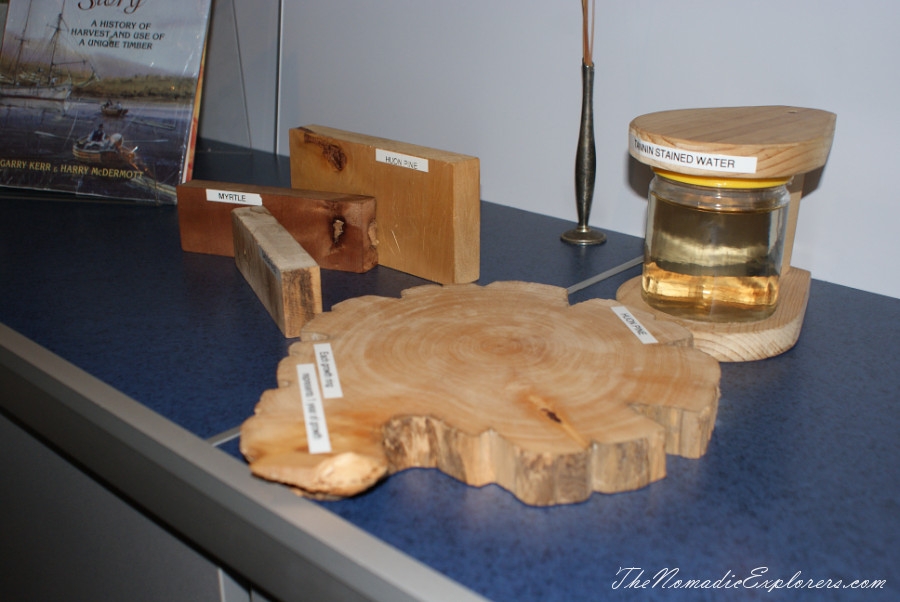 At the end of our trip the ship stopped at sawmill: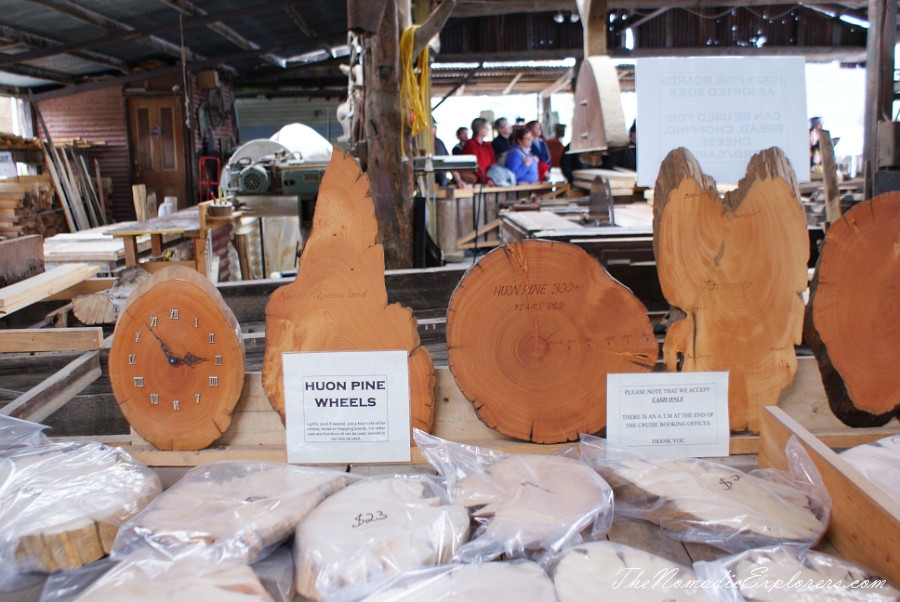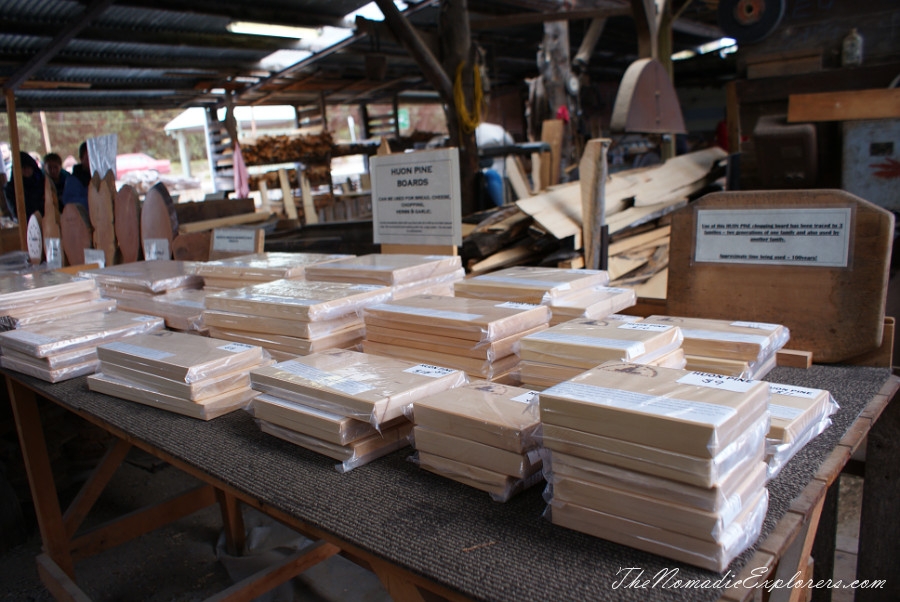 We highly recommend this cruise to anyone.
After the cruise, we proceed to Zeehan, with a short stop at Henty Dunes...