Port MacDonnell is located 30km south of Mount Gambier, and is the South Australia's most southern point. It is famous for its rocky capes of spectacular wave eroded formations (the most spectacular being those to the near west at Cape Northumberland), colony of Little Penguins, Cape Northumberland Lighthouse, Port MacDonnell & District Maritime Museum and its lobsters, having the largest lobster fishing fleet in Australia.
We went to the Cape Northumberland after we spent a whole day in Mount Gambier. We were lucky to see beautiful sunset and even spotted a little penguin!
In summer, Port MacDonnell's population of about 600 heads into the thousands as visitors flock to enjoy fishing, snorkelling and other beach activities. It is a nice, but small town. When we were were, we haven't seen anyone at all :)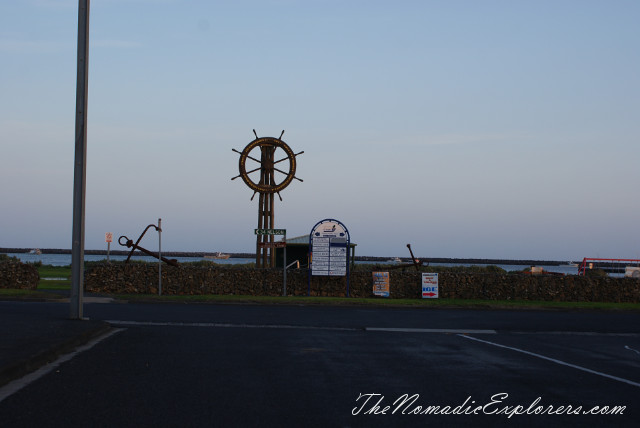 The Southern Ocean has been carving impressions for thousands of years where the water meets the mainland. Rock formations locally called Rhino, Frog, Crocodile and Camel Rocks, Lobster Pot Rocks and Map of Australia Reef can all be seen from the Lighthouse area at Cape Northumberland.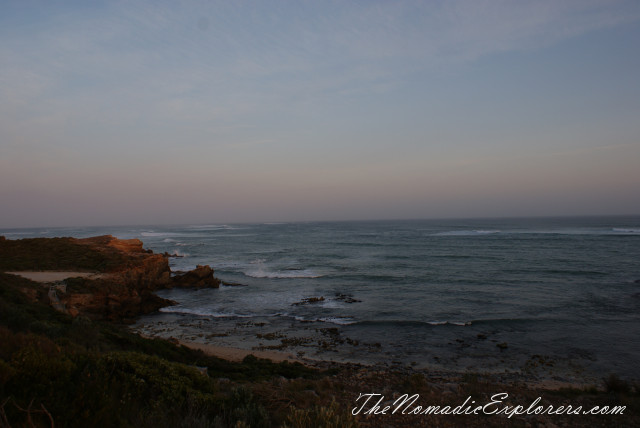 First of all we went to the Penguin Viewing Platform at Cape Northumberland Heritage & Nature Park to view the Little Penguins returning to their Colony at dawn. We spotted a little penguin - it was walking alone near the rock. 
Can you see a grey spot in the middle of a photo?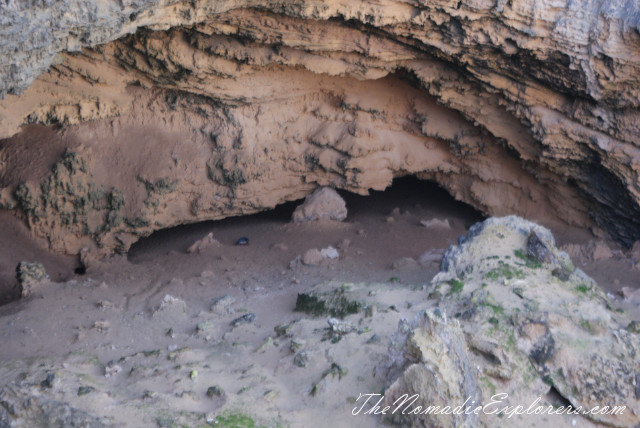 It is sitting under the rock somewhere there.....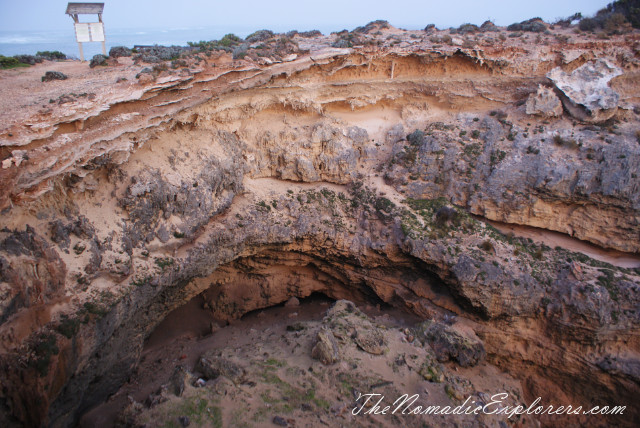 Many of the rock formations around here have been named. They are indeed very easily identifiable.
Little Camel Rock: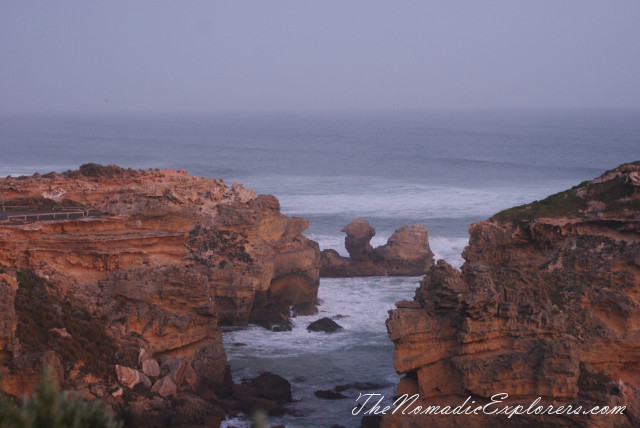 Rhinoceros Rock: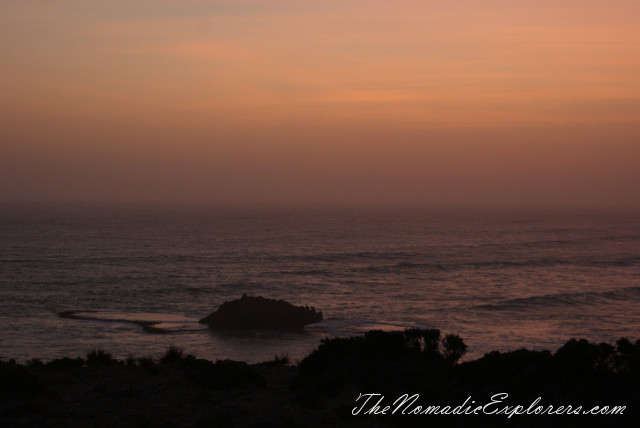 Frog Rock: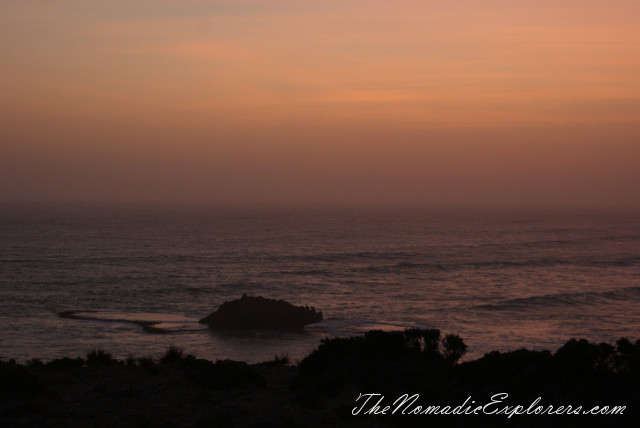 Cape Northumberland has a prominent lighthouse which dates to 1882. An earlier 1858 lighthouse was the first in South Australia however was demolished after it was in danger of collapse. A monument marks the site. A new one was built not far away from the old one: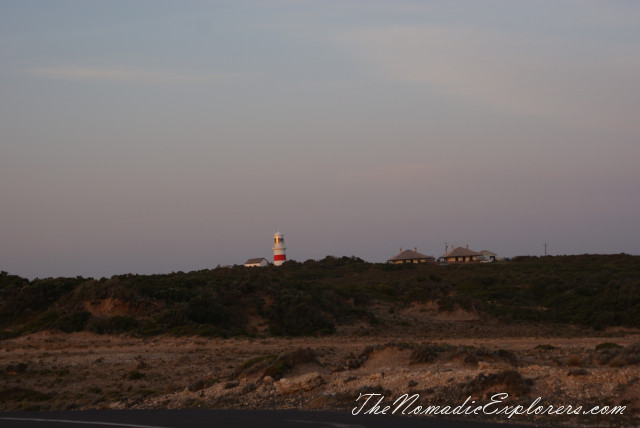 It was dark when we went back to Mount Gambier. Next day we left Mount Gambier and went further, to Naracoorte Caves National Park.